High Above Victoria Harbor in Hong Kong
June 08, 2013
This view is from the top of the W Hotel in Kowloon looking over Victoria Harbor toward Hong Kong Island. The tall building in the foreground is the ICC, which at 1,558 feet, is presently the tallest building in Hong Kong. The ICC contains a Ritz Carlton, which is presumably quite nice, and the Ozone bar on the 108th floor, which is the highest bar in the world. We went there for drinks and enjoyed the view, and I was surprised to find an open-air patio.
The sun was just starting to set on a rare and clear day in Hong Kong. The photo below is
one I took of the ICC last summer, while standing atop the second-highest building, the IFC
.
Update
: The ICC is the 6th-tallest building in the world, while the IFC is the 18th-tallest. Fun fact: the Empire State Building is the 23rd-tallest building in the world and as built in 1931. The next-oldest building in that top 23 list is the Sears Tower (Willis Tower) built in 1973, followed by Shun Hing Square (China) built in 1996. This is yet another reason the Empire State Building is such an amazing structure, decades ahead of it's time. The Burj Khalifa in Dubai is about 1,000 feet taller than its next rival, and sits in a league entirely its own.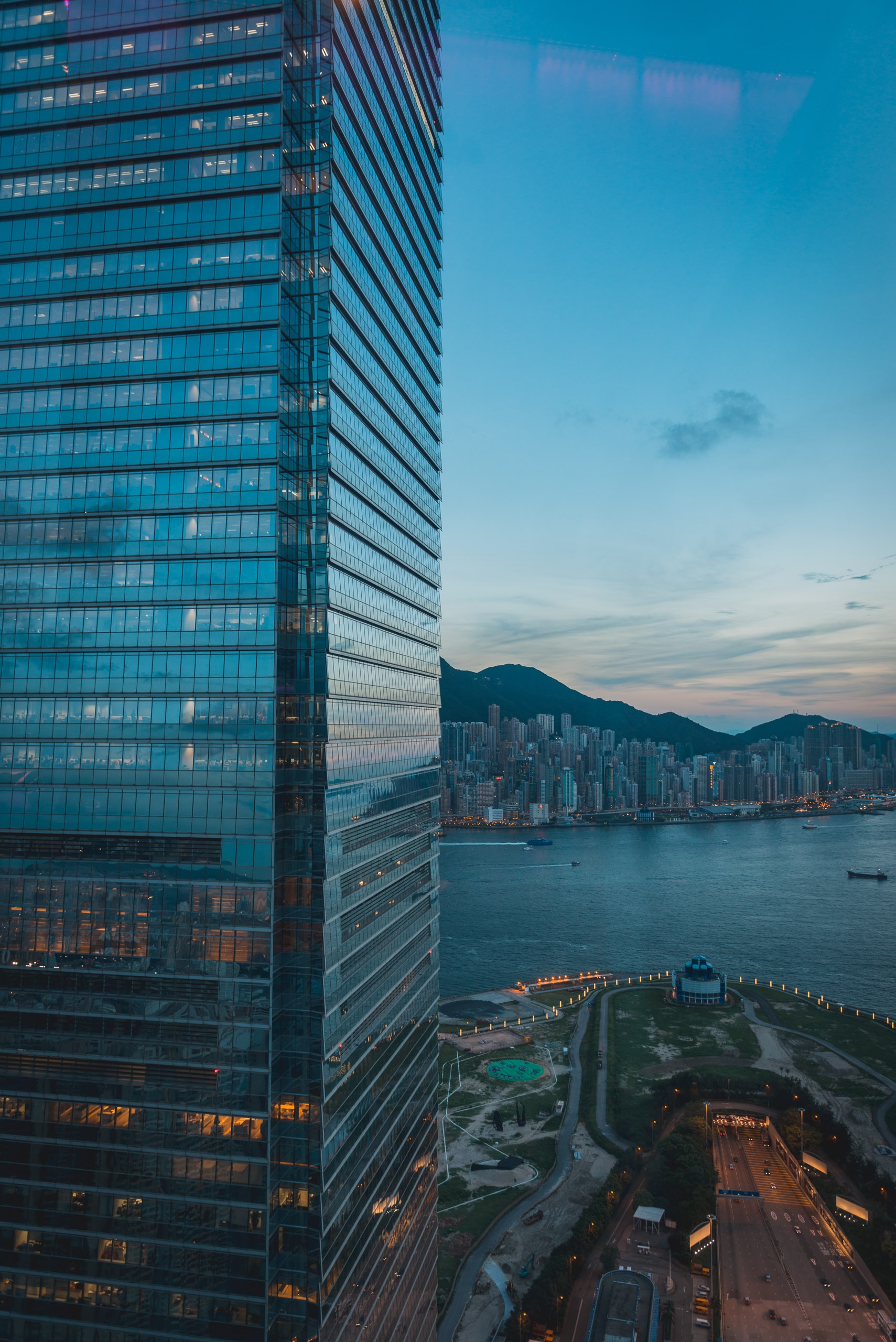 Hong Kong - Spring The View Toward Hong Kong Island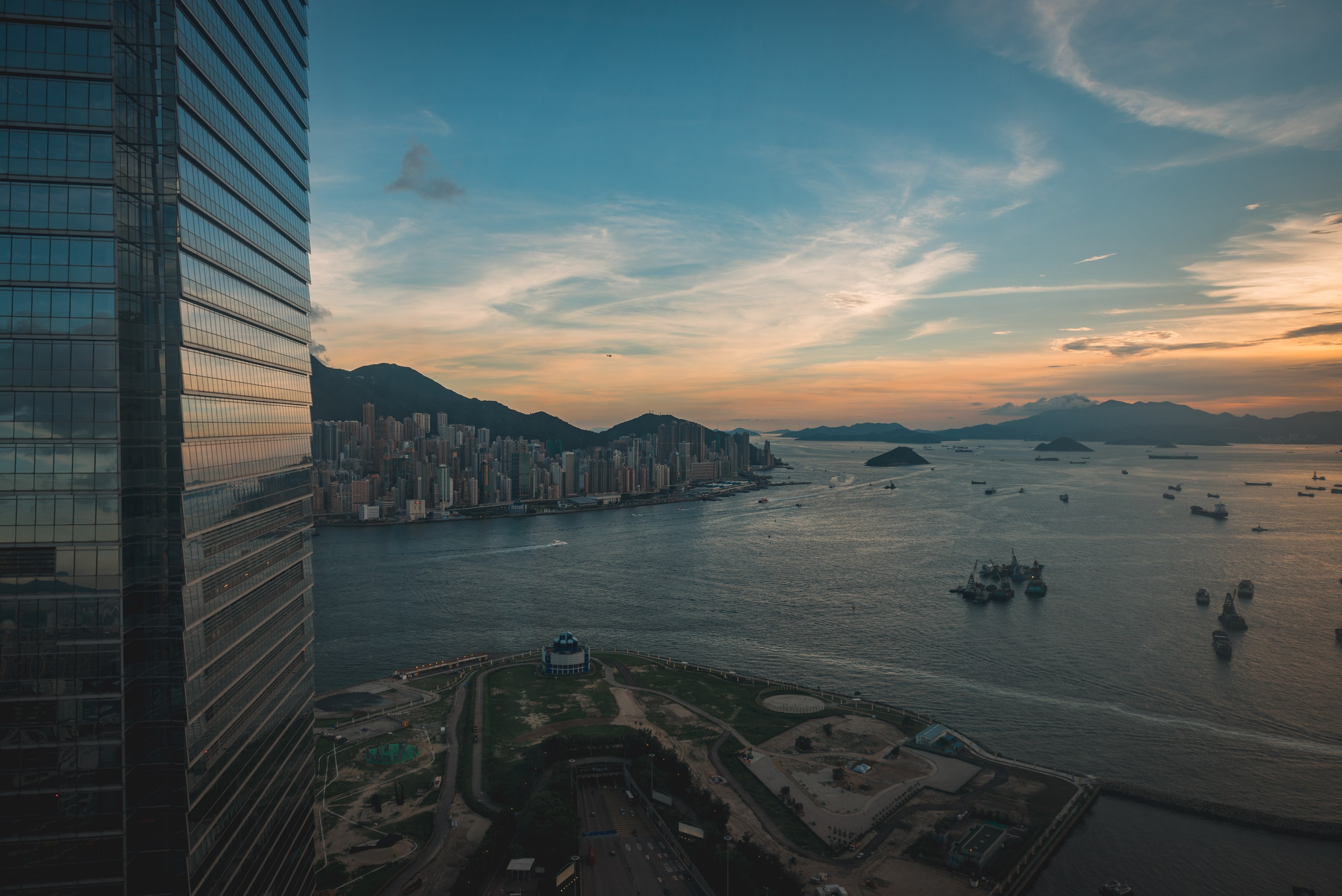 Hong Kong - Wide View of Victoria Harbor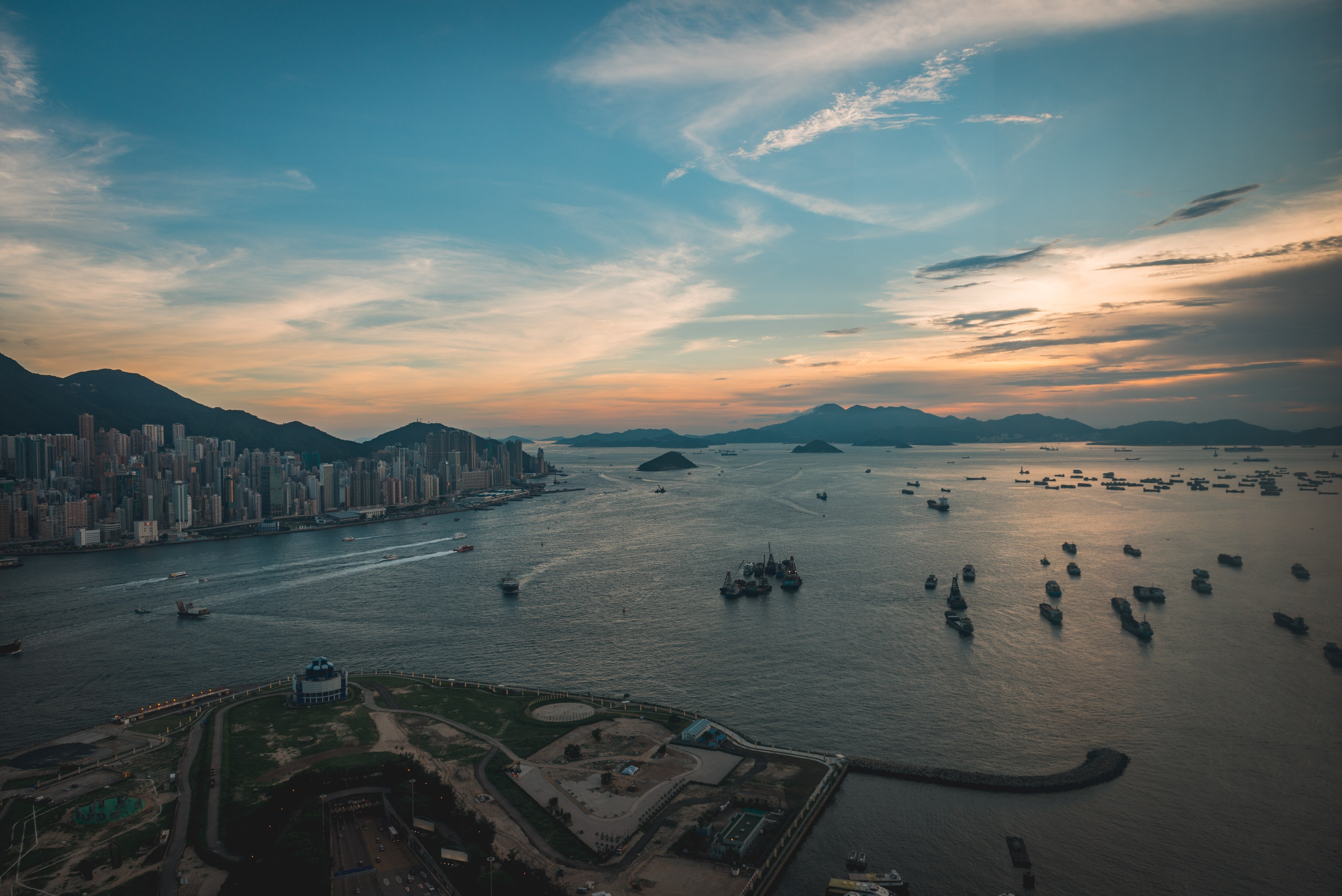 Looking out to Sea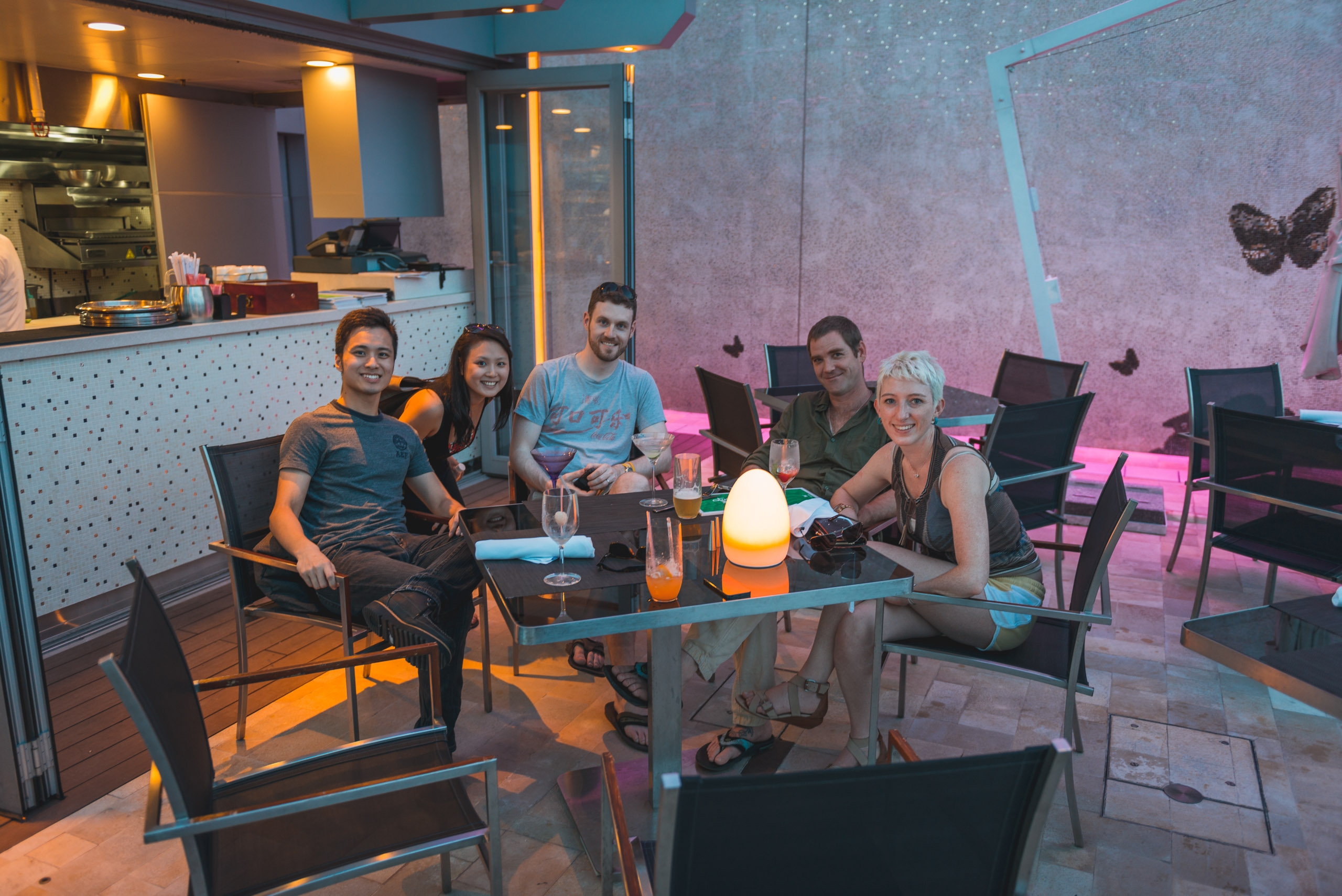 Rooftop Cocktails