Greetings from Hong Kong!
June 26, 2012
I've been in Hong Kong since Sunday on a rather last-minute work assignment. Its been a busy week, but I was able to sneak out later tonight and take some photos along Victoria Harbor in Kowloon. The iconic skyline of Hong Kong has been photographed many times, and I probably have hundreds of similar/identical photos from my last visit in 2007. It was late and I didn't have a lot of time, so I took a few unremarkable photos below, but spent most of the time trying to
recreate a much-commented photo of me from 2007
. In the updated shot, I'm wearing much less gear.
I updated the classic skyline shot by shooting a really long (long) exposure and desaturating the colors a bit. Its easy to make these look like Instagram, so you have to be careful not to get carried away. I didn't have my sturdy tripod with me, and due to the windy conditions I had to shoot multiple takes to get a usable shot.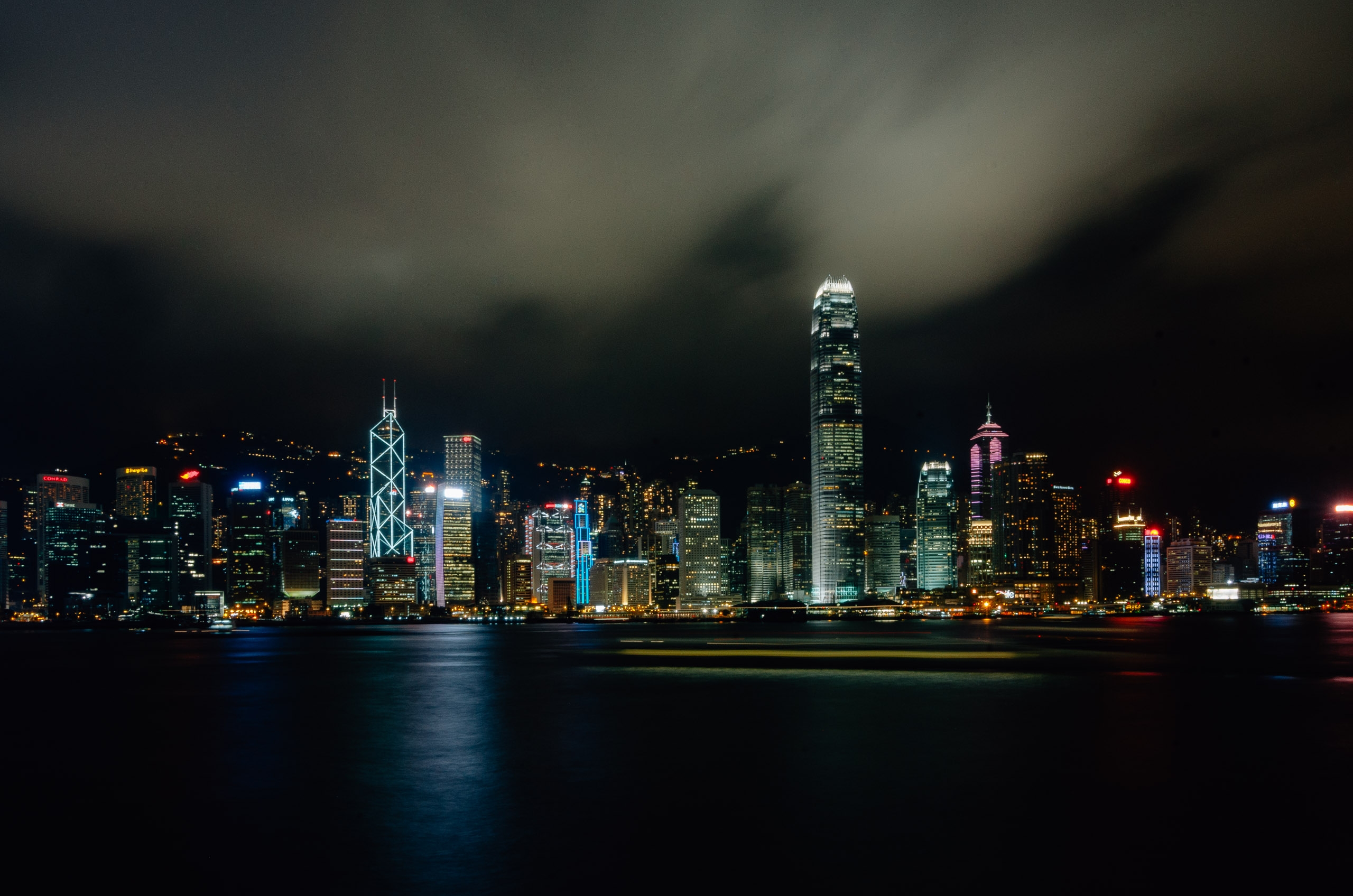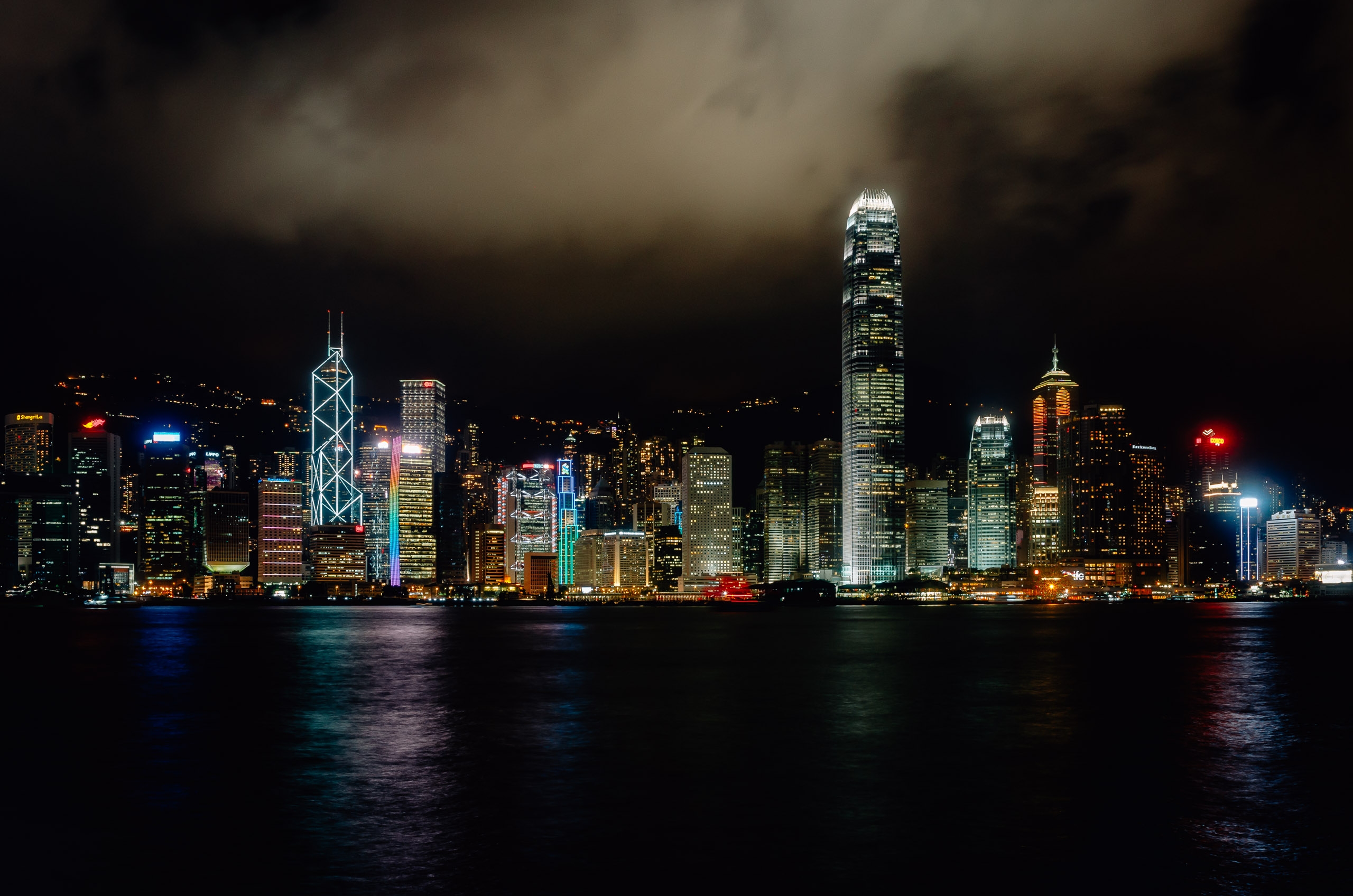 Long exposure of the Hong Kong Island skyline from Kowloon (click to enlarge)
I was reading something on my phone when I saw this junk go sailing by. I hastily tried to get a few shots, but the focus and speed were a bit off. The blur adds to the hastiness of the photo.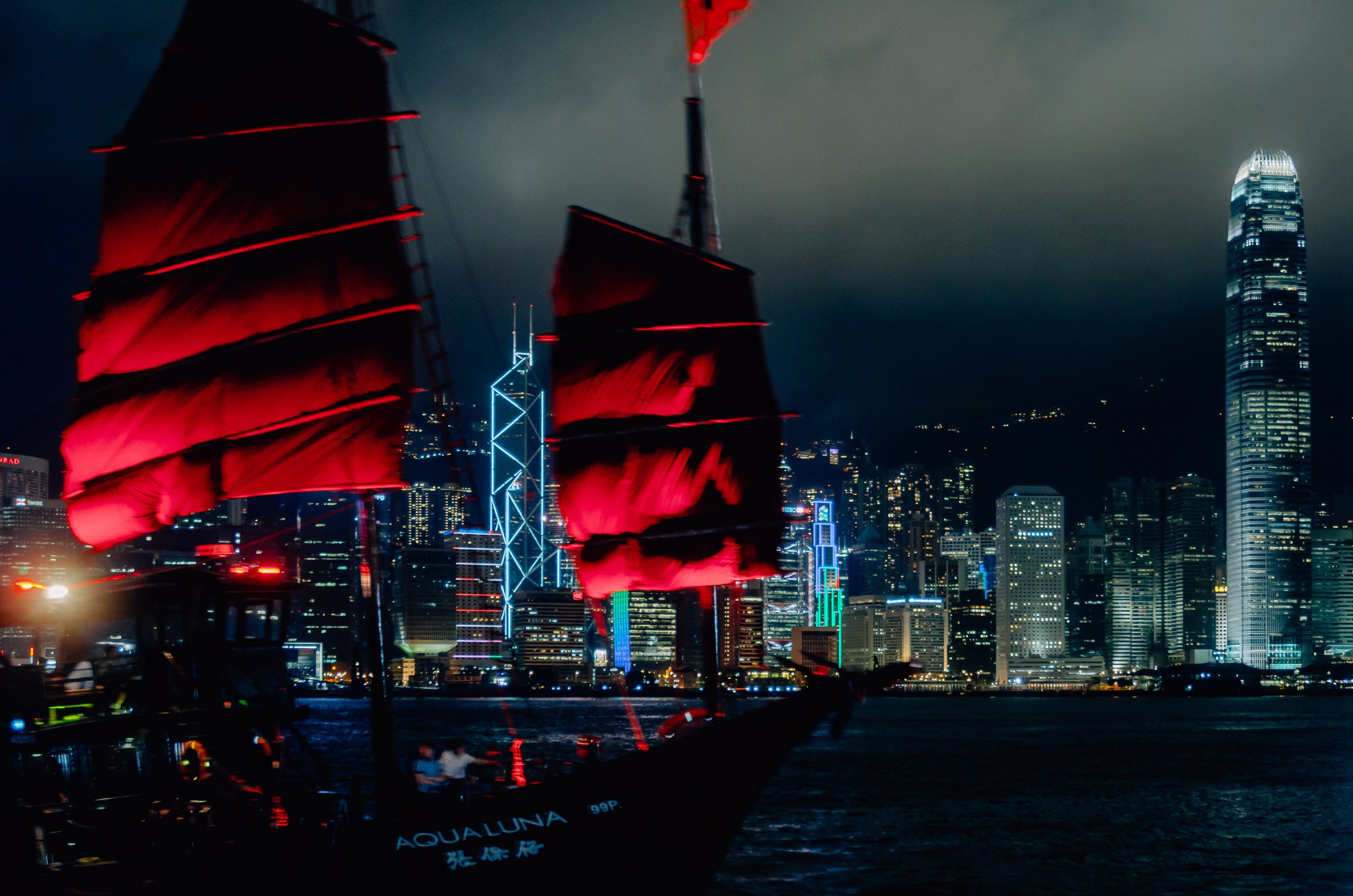 A junk party boat sails through Victoria Harbor (click to enlarge)
I was only out on the waterfront for a few hours, but I spent the bulk of that time trying to recreate this photo of me in Hong Kong in 2007.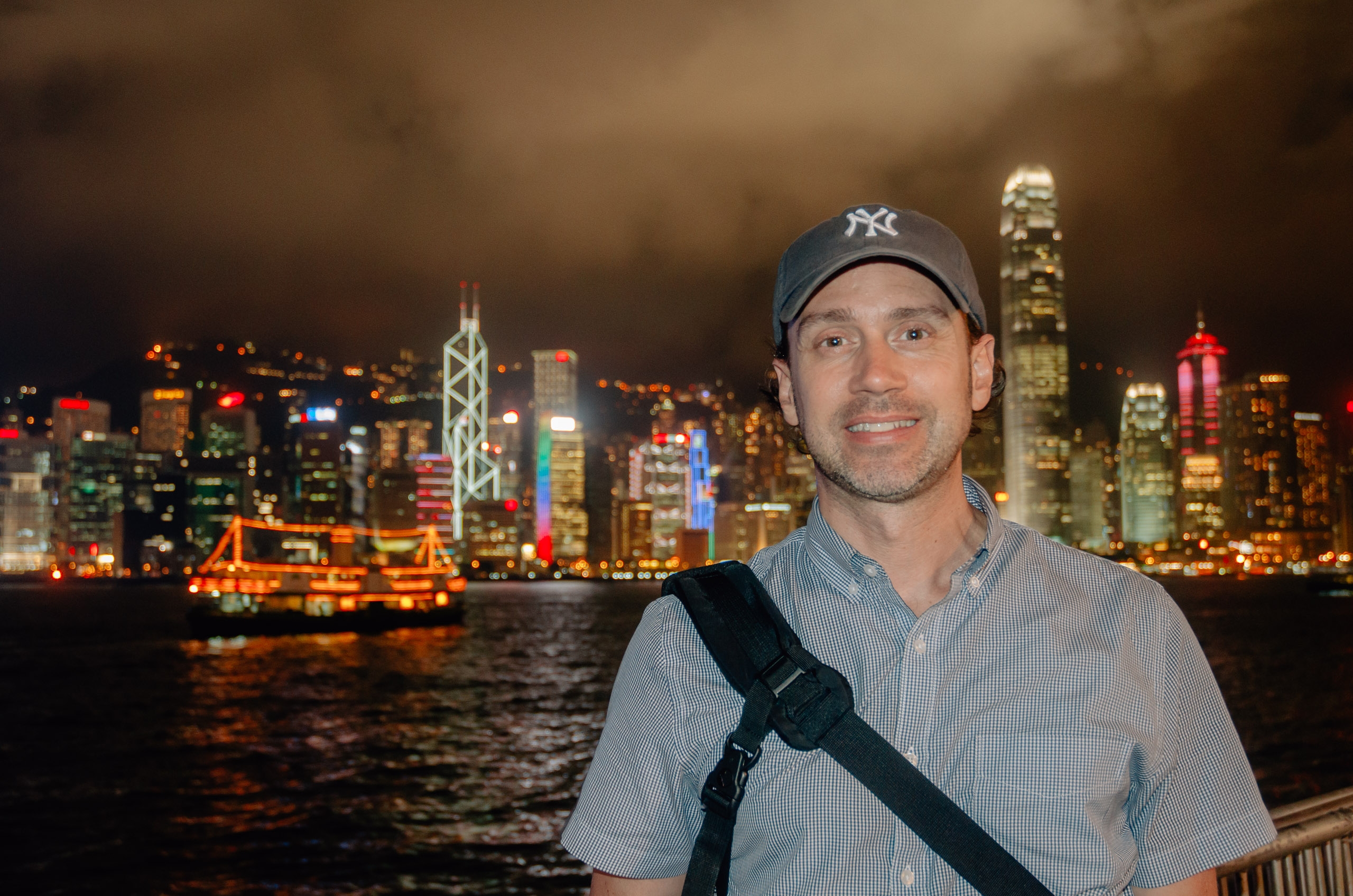 Kris Koeller in Hong Kong - 2012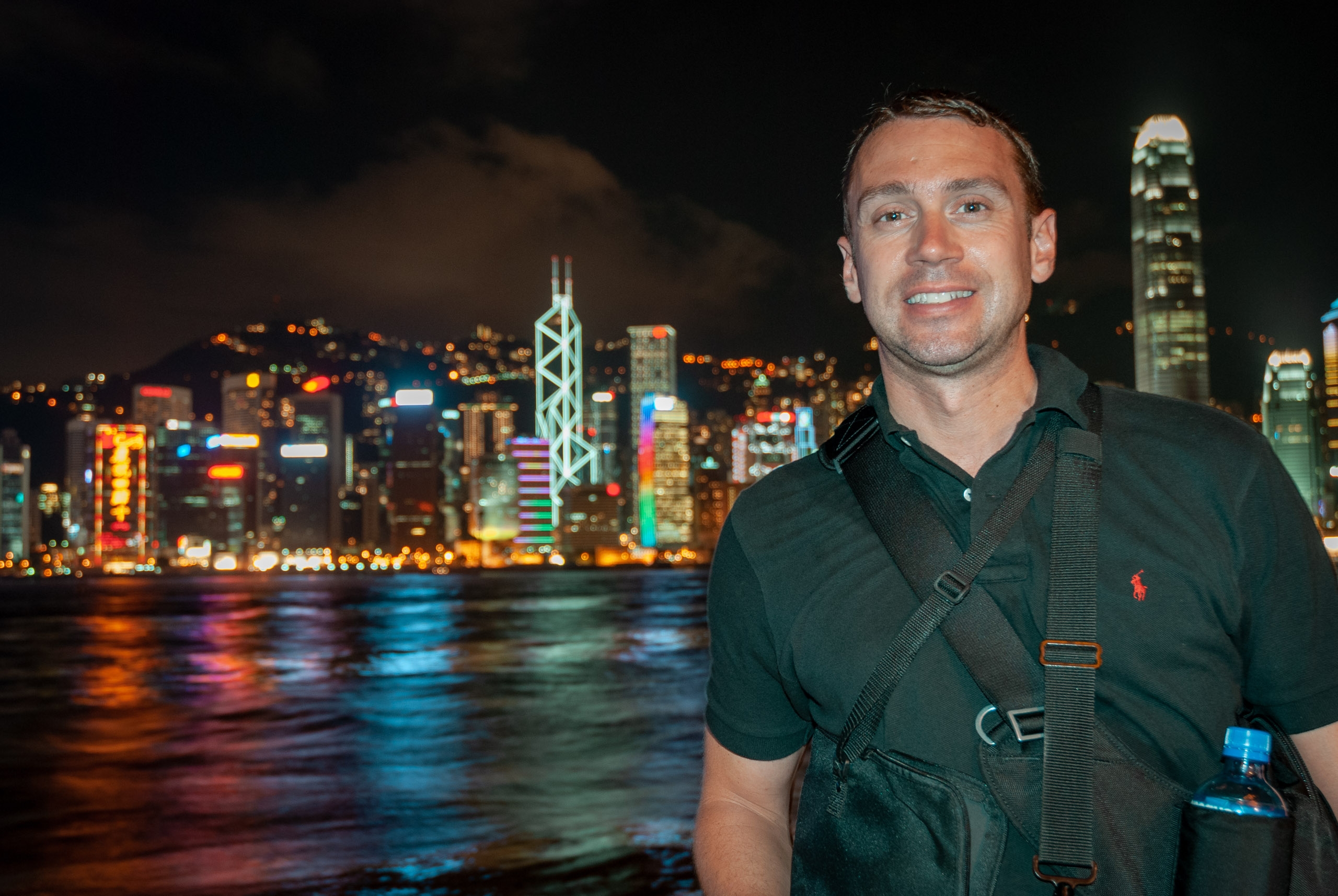 Kris Koeller in Hong Kong - 2007