Happy 4th of July from New York City
July 04, 2013
We stayed in New York for July 4 this year, and went to the roof to watch the annual Macy's Fireworks Spectacular. Our building is on 26th street in Chelsea and has a terrific view of the fireworks barges on the Hudson River about a mile away. The weather this year was perfect; no wind, 80 degrees and hardly a cloud in the sky. 
A Beautiful Sunset Ahead of Fireworks
The fireworks started around 9:30 and it was still pretty light out at the beginning. Because of the crowds no tripods were permitted so shooting handheld in the dark with a 5 pound camera is tricky.  I took 400 photos, and only about 5 were worth keeping.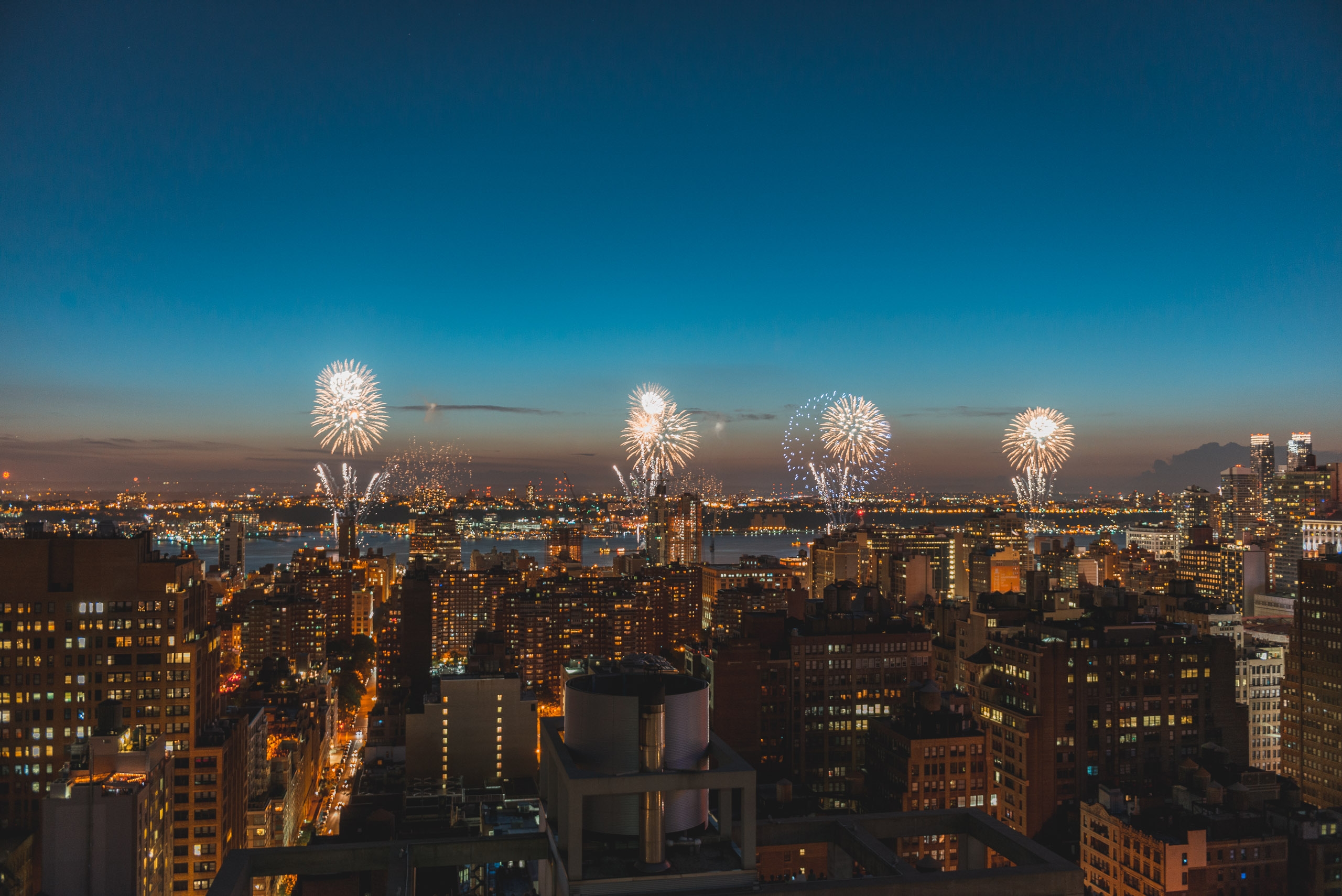 Fireworks at Dusk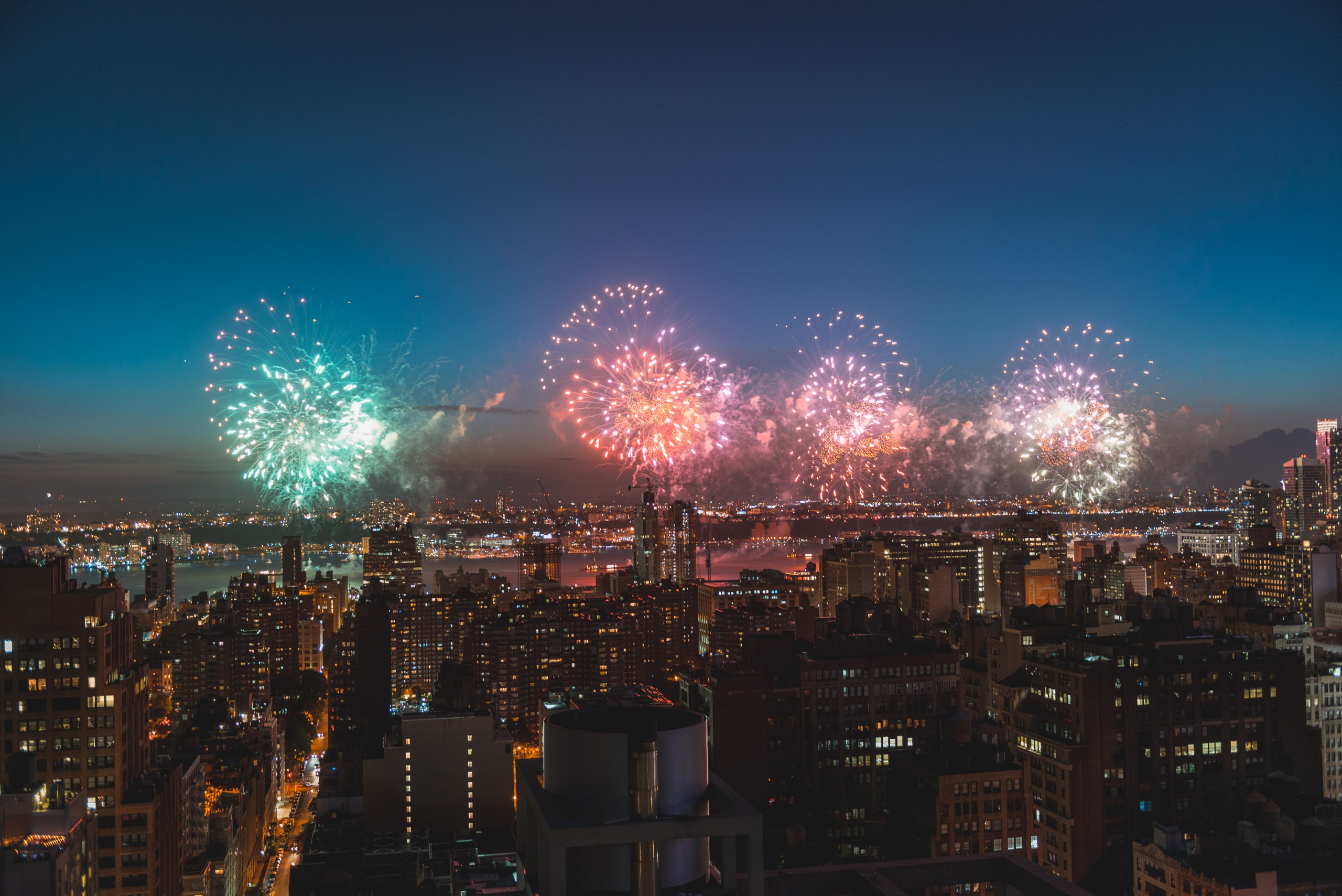 Fireworks at Dusk Part II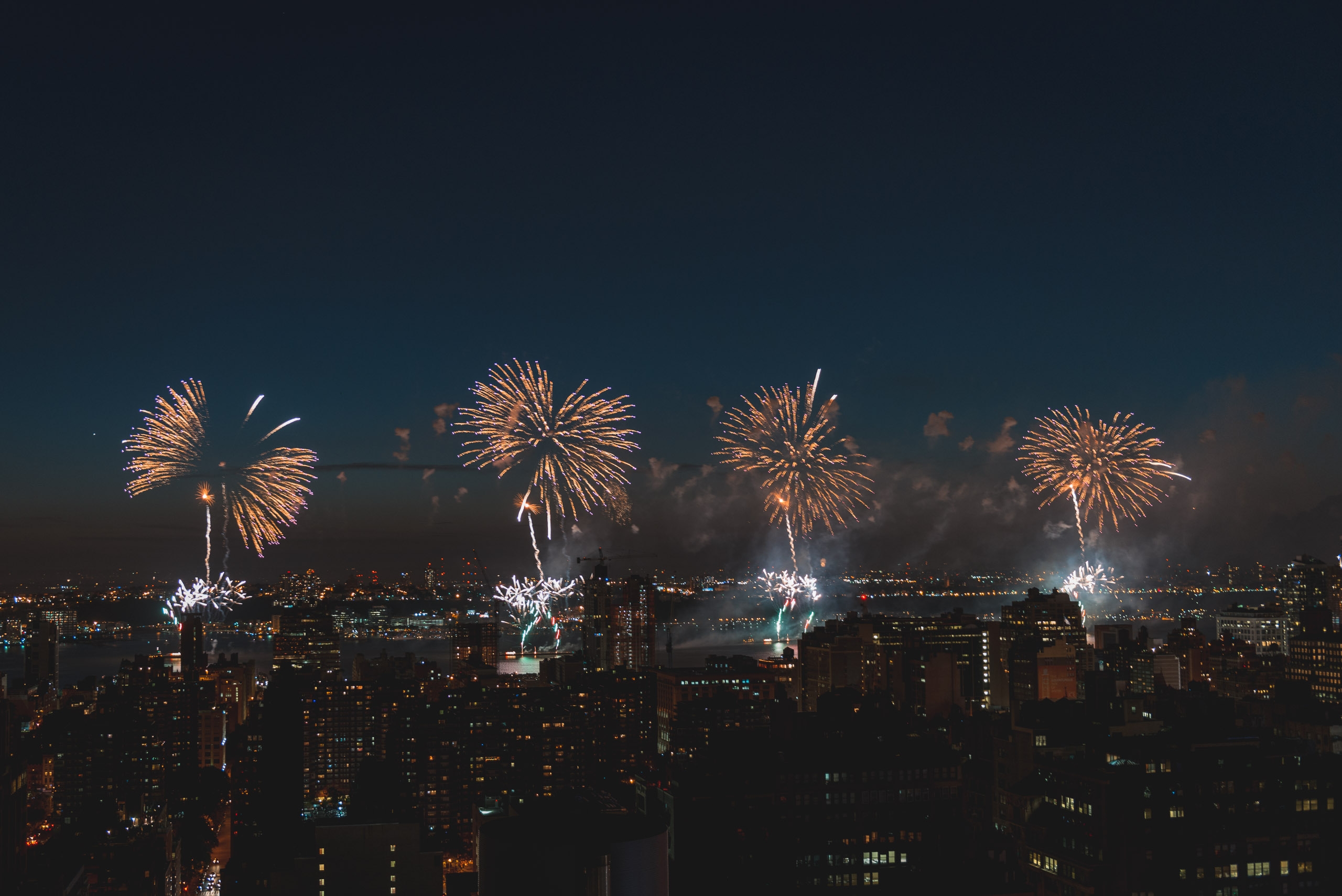 July 4 Fireworks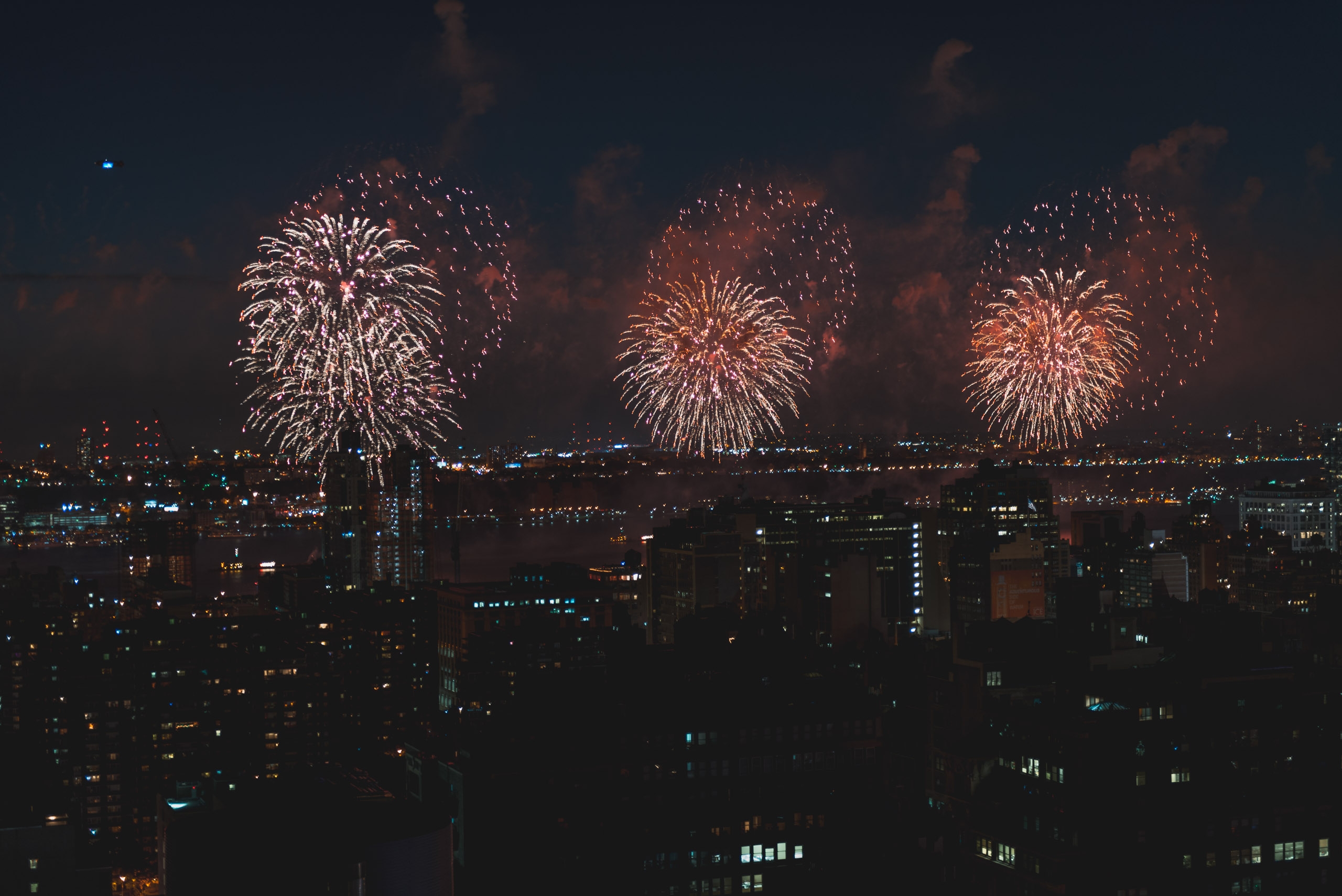 July 4 Fireworks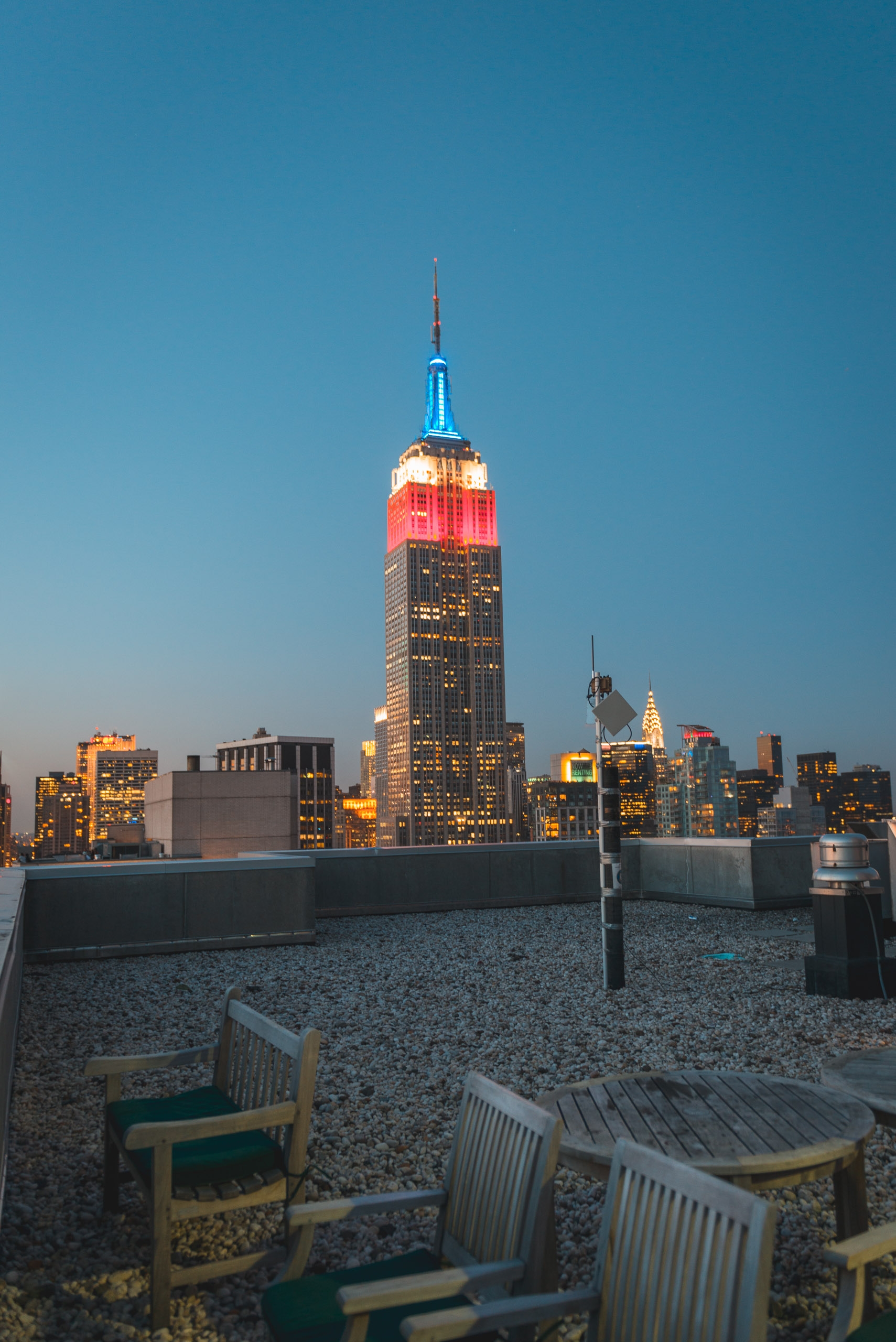 The Empire State Building in Red, White & Blue