30 Hours in Shanghai
June 02, 2013
Last week en route to Hong Kong, we stopped through Shanghai to see our friend Myra and do a bit of dining, sight-seeing and shopping. Since January of this year, China no longer requires a visa for visitors passing through Shanghai or Beijing as long as you're traveling onto another country and don't stay for more than 72 hours. The process was surprisingly easy. We left Newark Friday morning and landed in Shanghai Saturday afternoon; an easy 14 hour flight.
Myra moved to Shanghai 18 months ago as part of the Gap China Merchandising team, and has really taken to life in China; learning Mandarin, the local cuisines and some of the best local shopping tips one could hope for. In short, Myra is the perfect tour guide.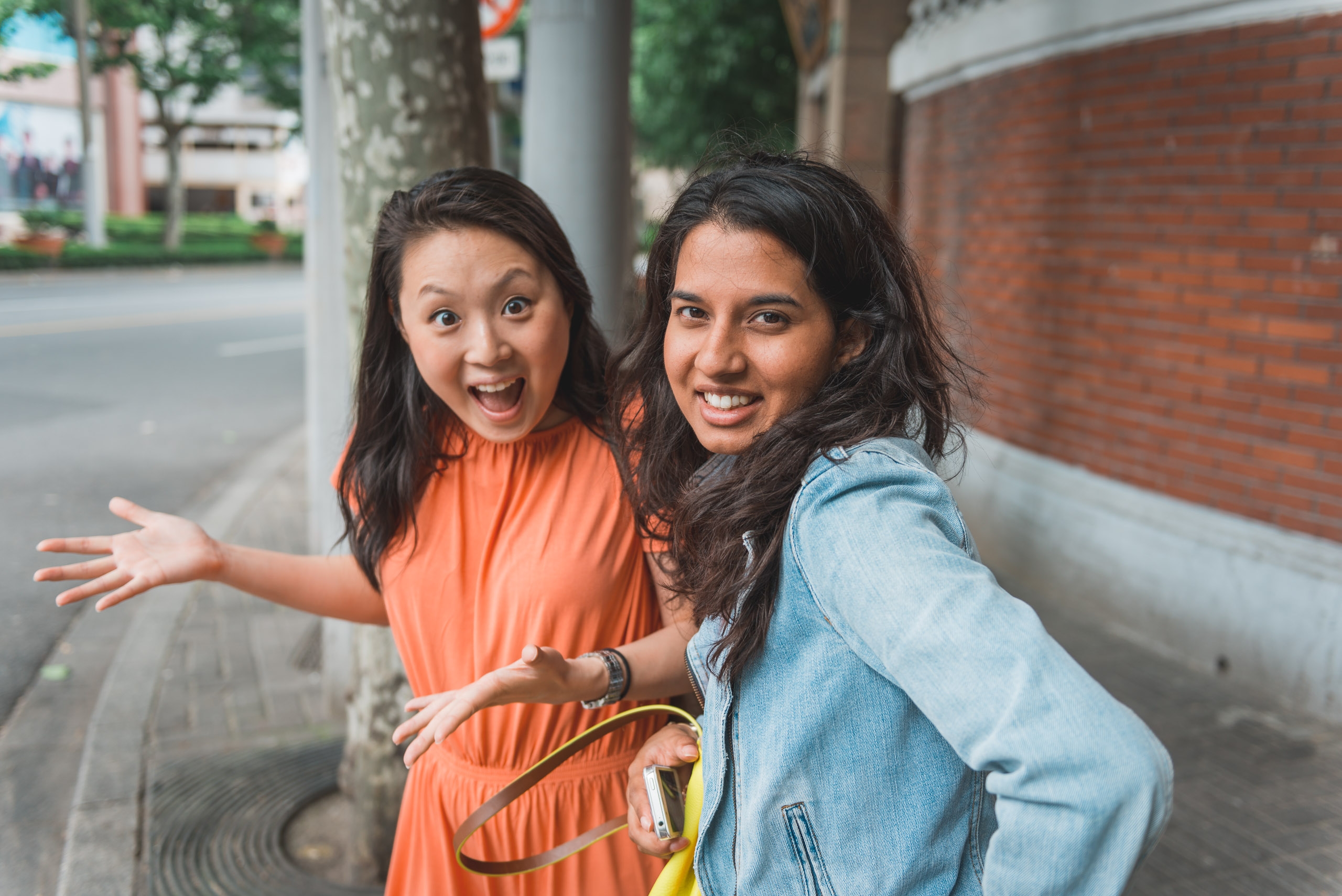 Jessica can hardly believe she's in Shanghai with Myra
After we arrived, we had to make a quick stop at the local police station. Non-visa visitors have to register at the local police station within 24 hours of arrival. If you're staying at a hotel, you'll be automatically registered with police regardless of your visa status. Welcome to China.
Delirious from jetlag, goofing off on Nanjing Road (iPhone photo)
After the police station, we went to the mall food court and chowed down on Yang's fried dumplings, a McDonald's taro pie and a Mr. Donut variety pack. The snack was perfect and held us over until dinner, a terrific hot pot feast at Lao Wang. Following dinner, we went to LAB, a terrific whisky bar, followed by a few night clubs. After being up for nearly 30 hours, we weren't planning on a big night out, so by 3AM we were ready for bed.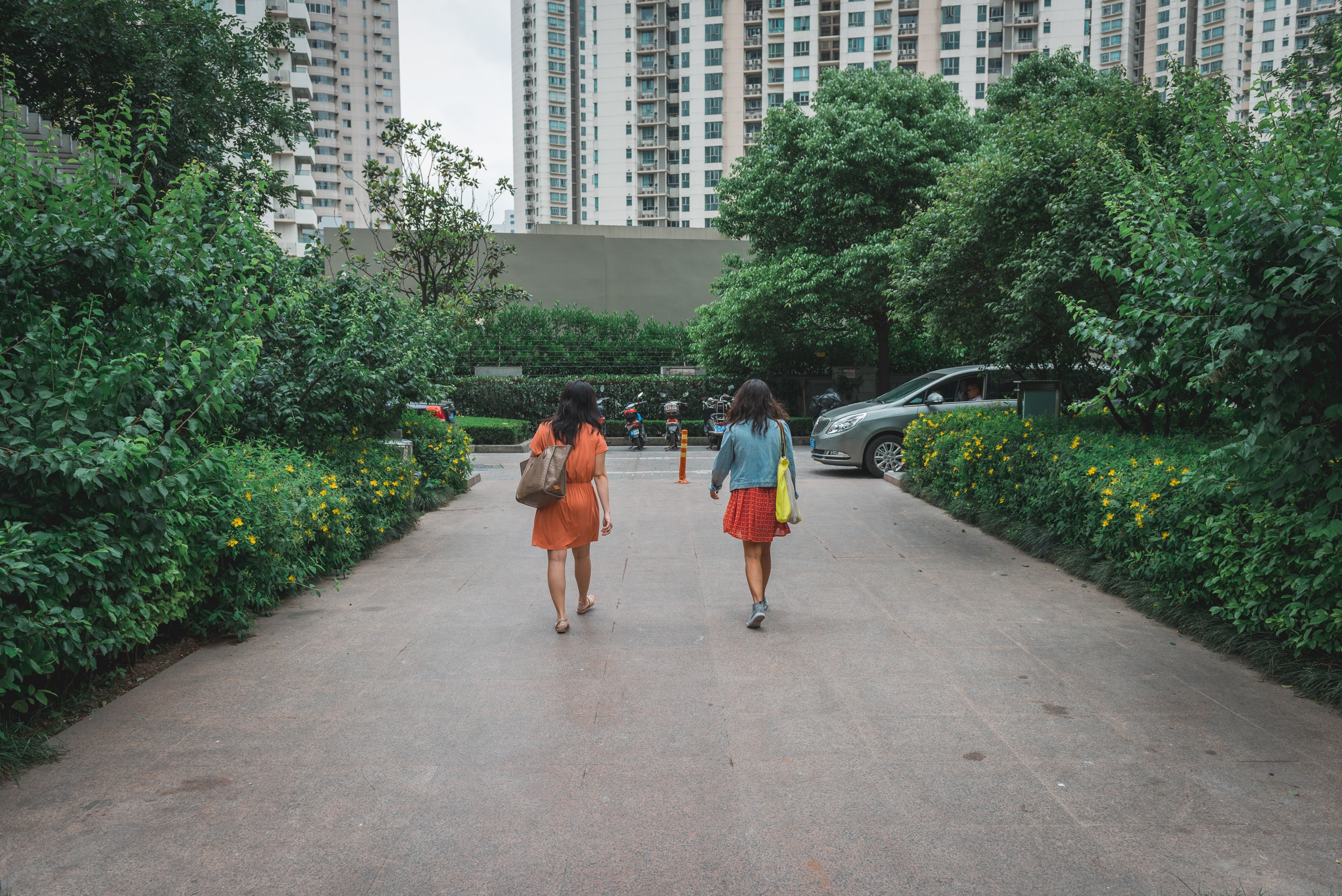 Leaving Myra's apartment for lunch at Din Tai Fung
The next morning, we were up and on our way to lunch at Din Tai Fung, the famous Taiwanese dumpling chain taking over Asia. We were met by Aimee, a colleague from Banana Republic, and Kathy, who works for The Children's Place in Shanghai. Din Tai Fung is always delicious, and this day was no exception.
After lunch, we took a long walk through Shanghai's French Quarter, and visited a number of unique shops call the Jing-an Villas.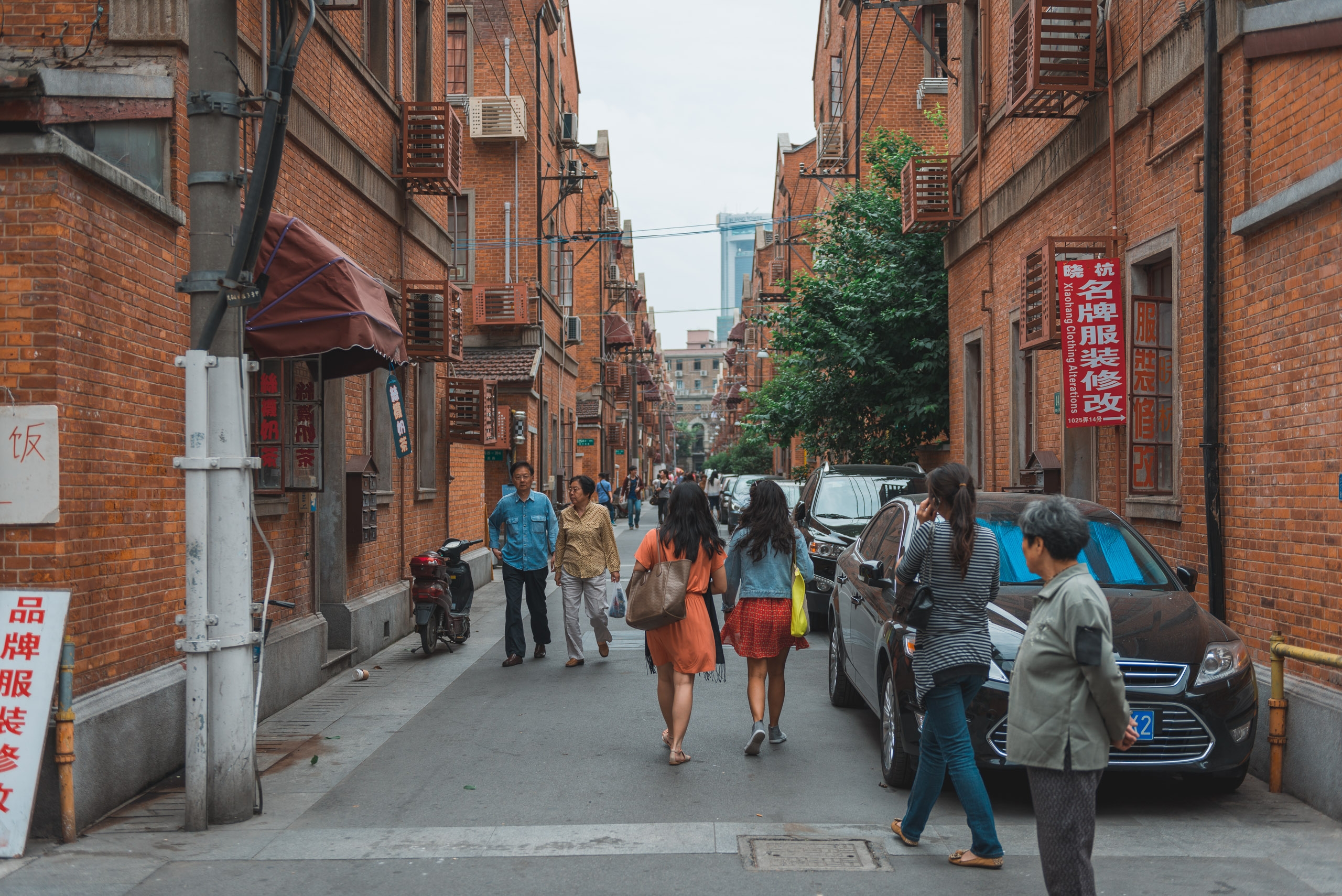 Walking through the back-alleys of Old Shanghai
Walking through the back-alleys of Old Shanghai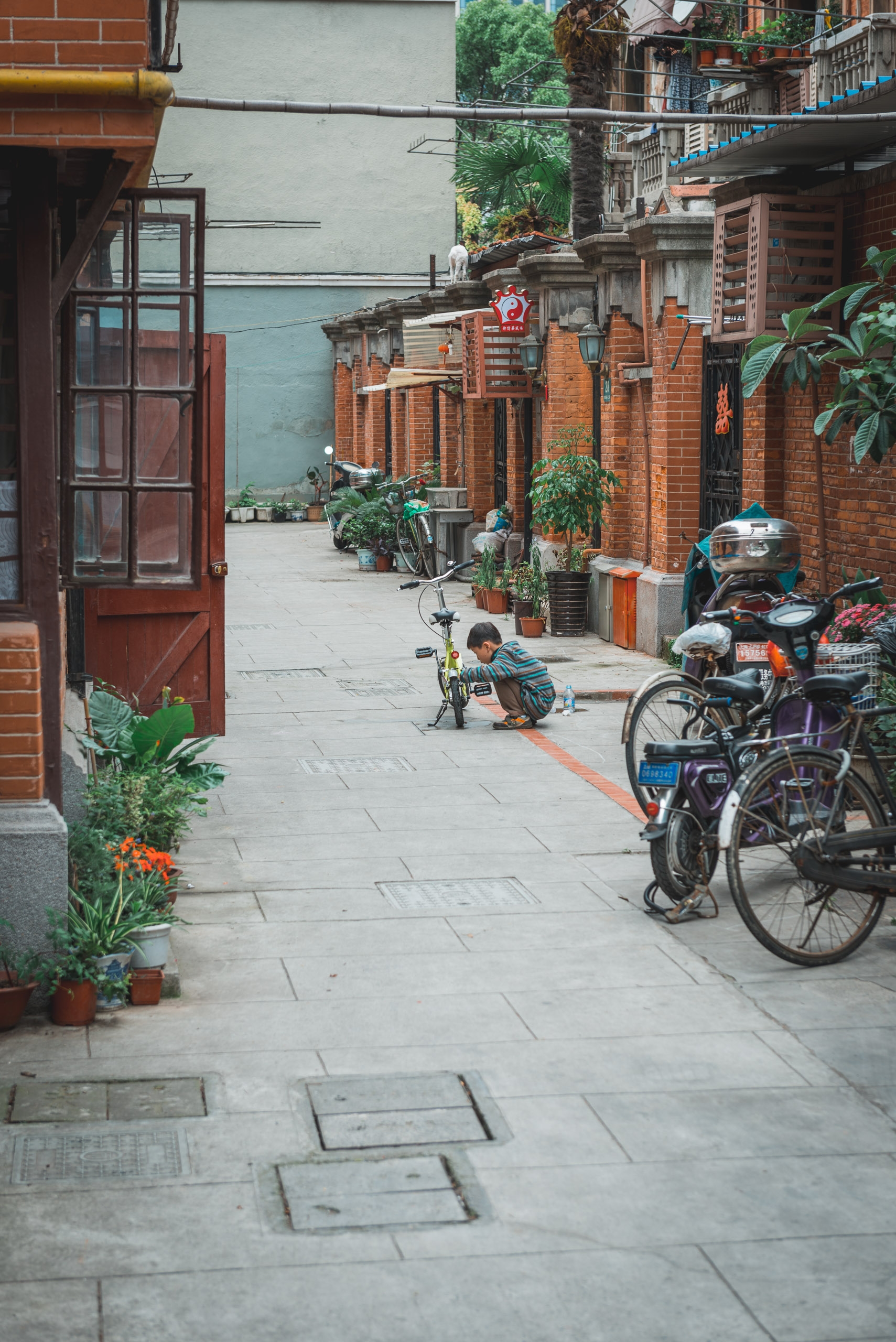 A young bike owner cleans his prized possession with a toothbrush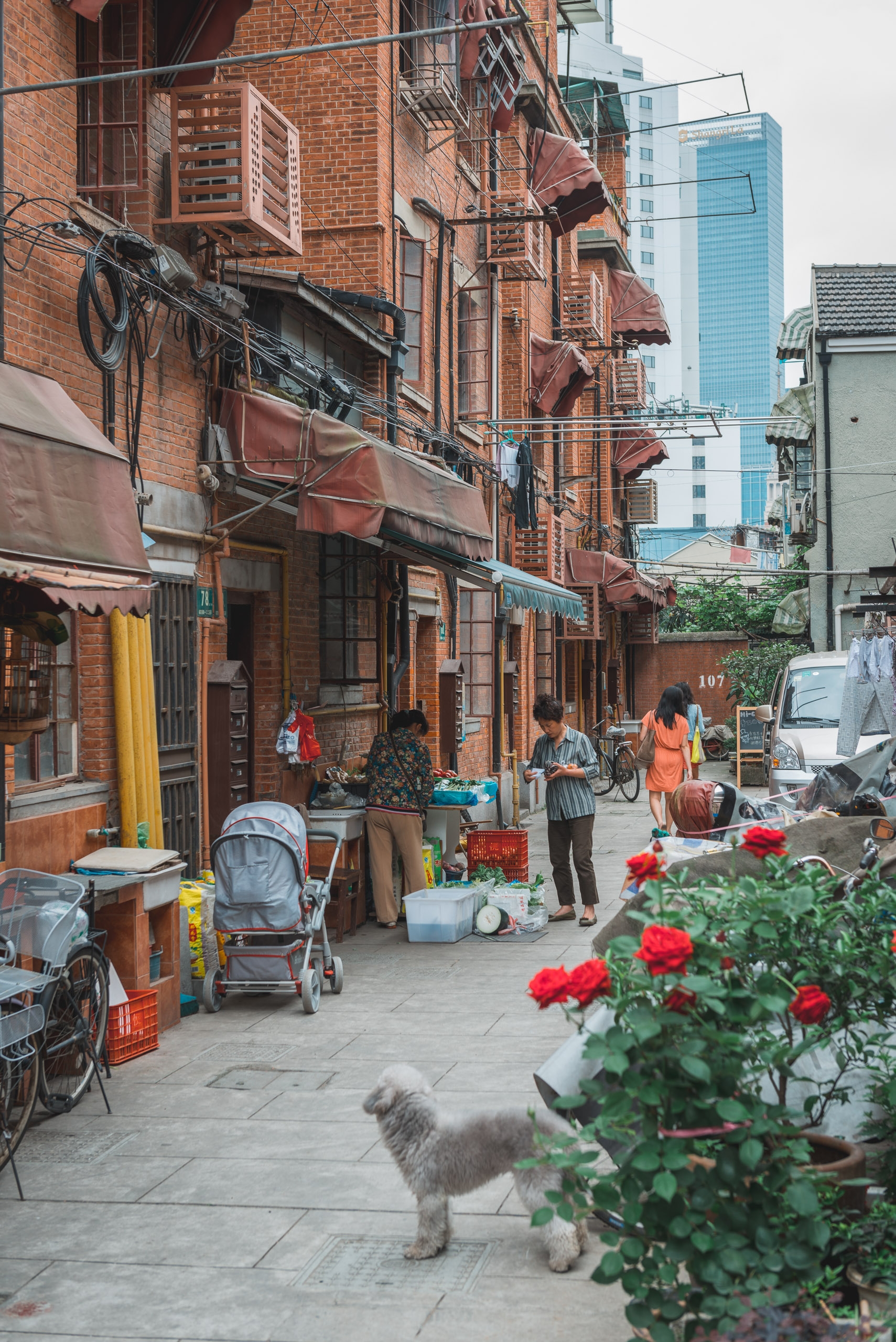 In search of cookies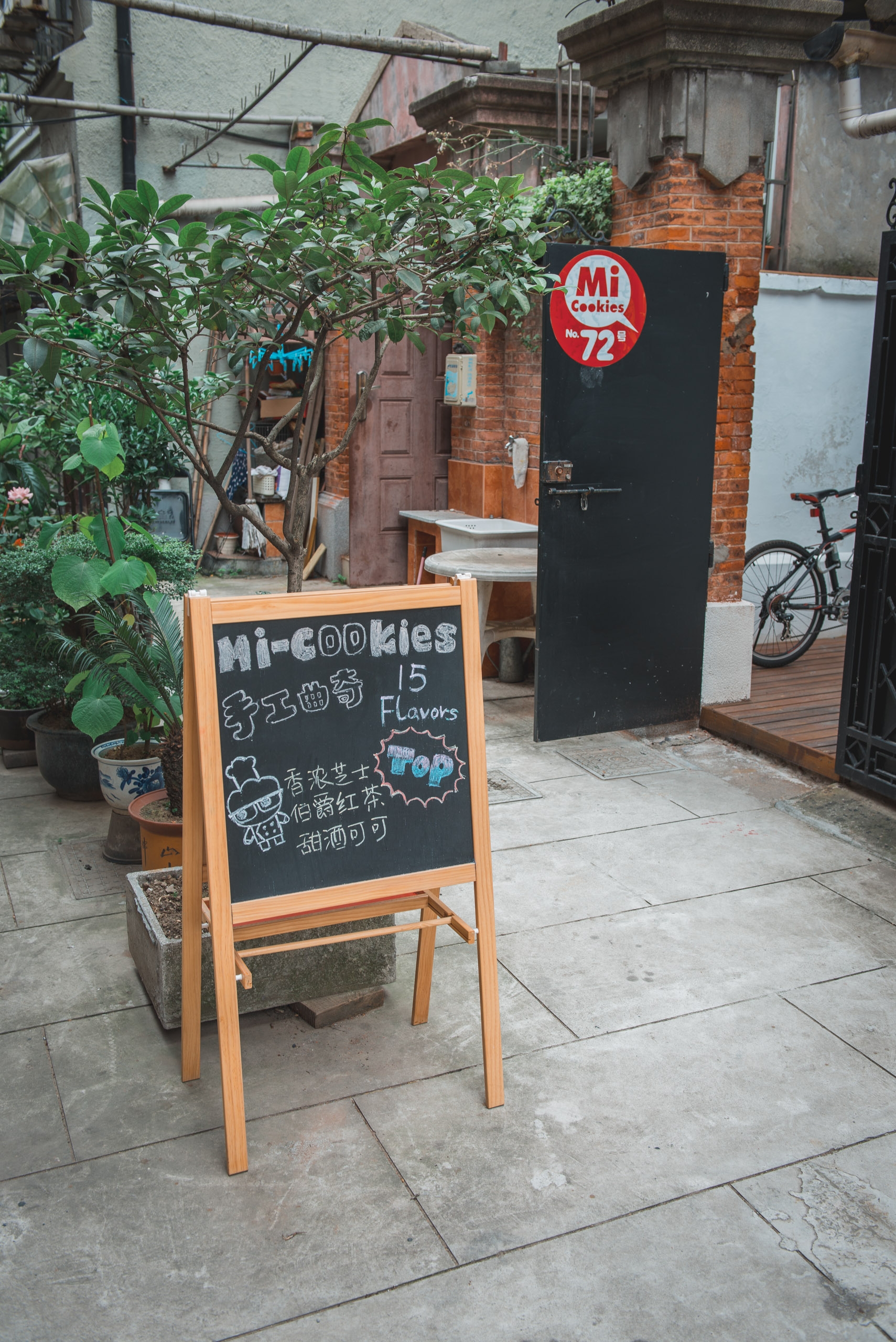 Found cookies!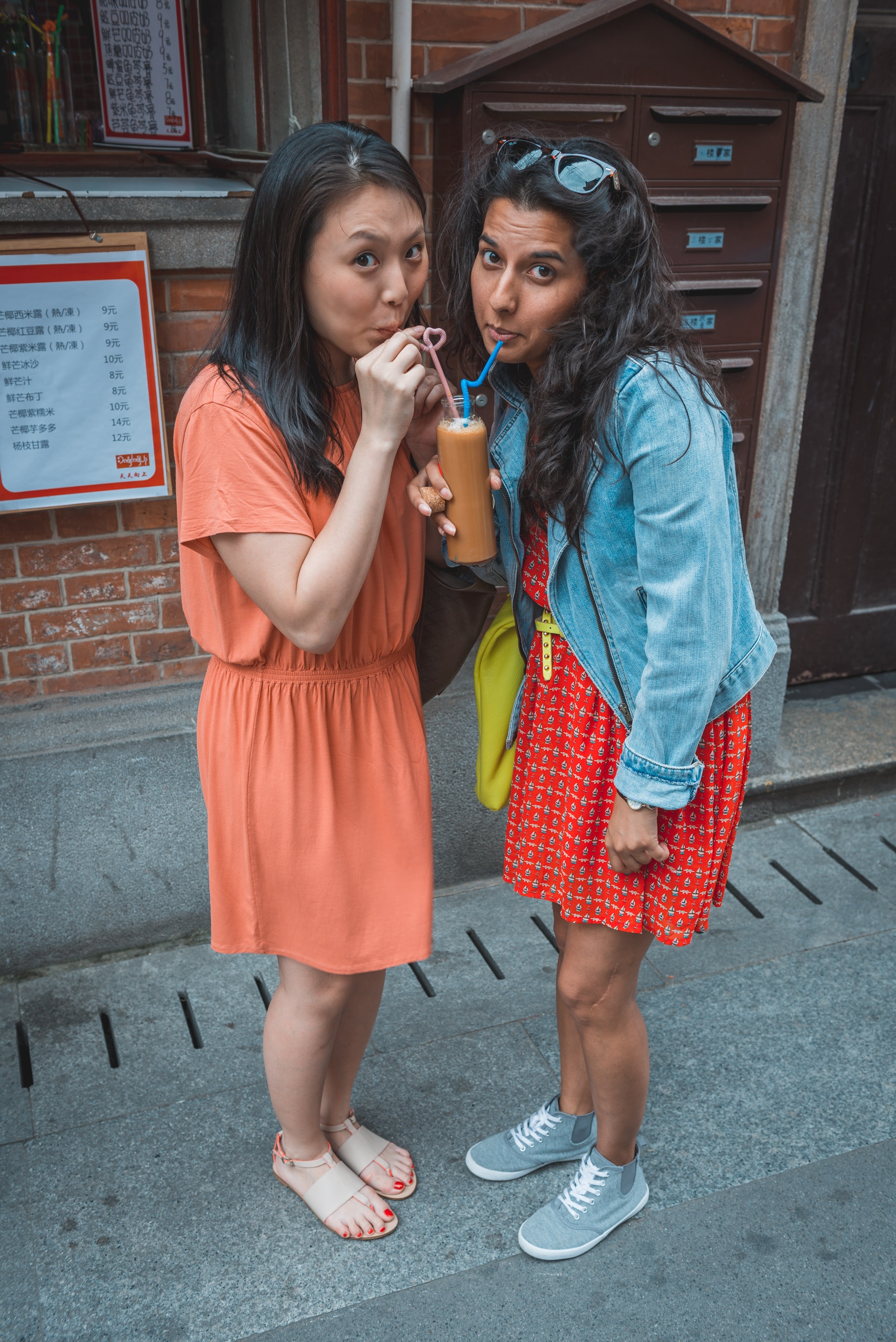 Stopping for a milk tea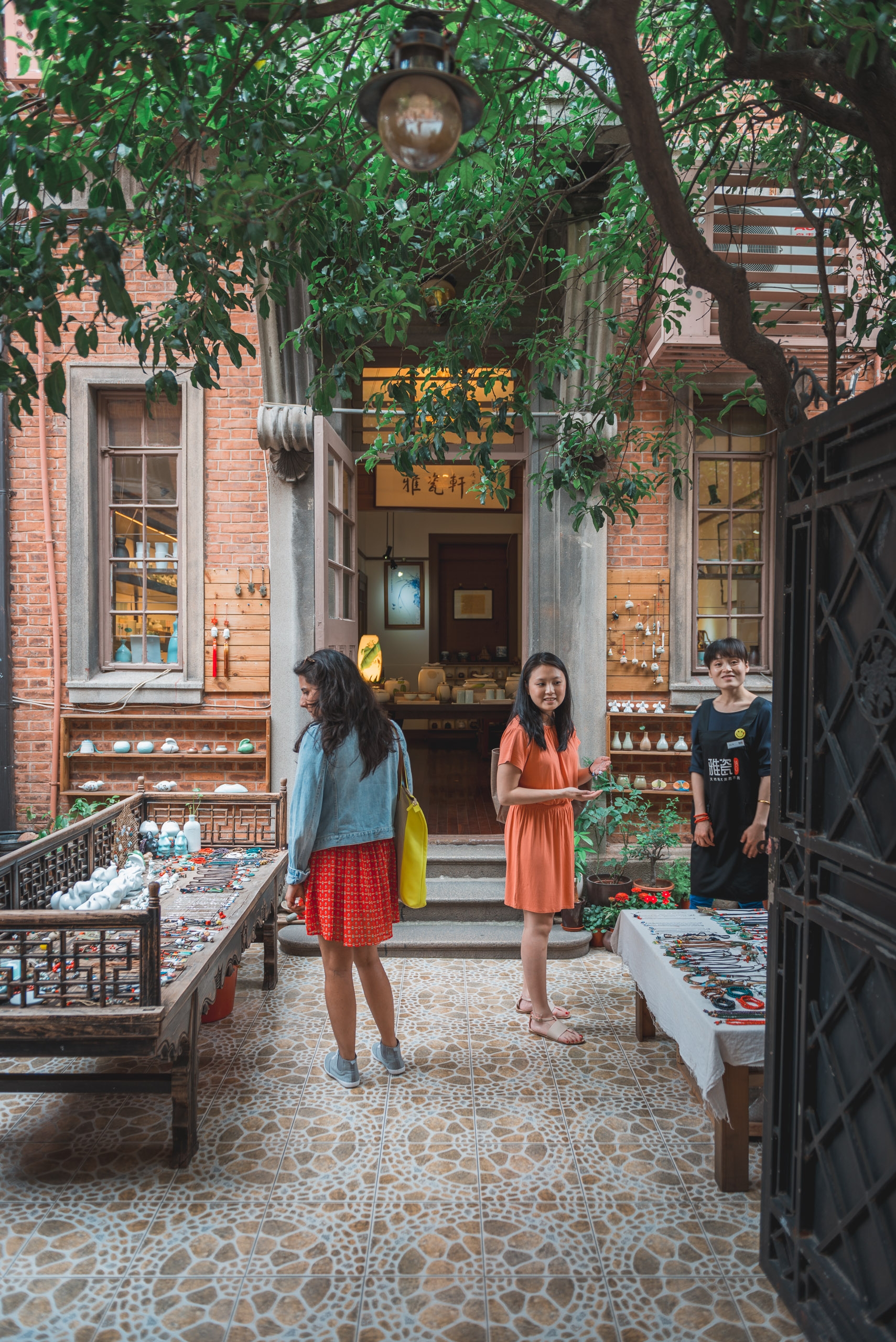 A very cool China shop
Porcelain jewelry for sale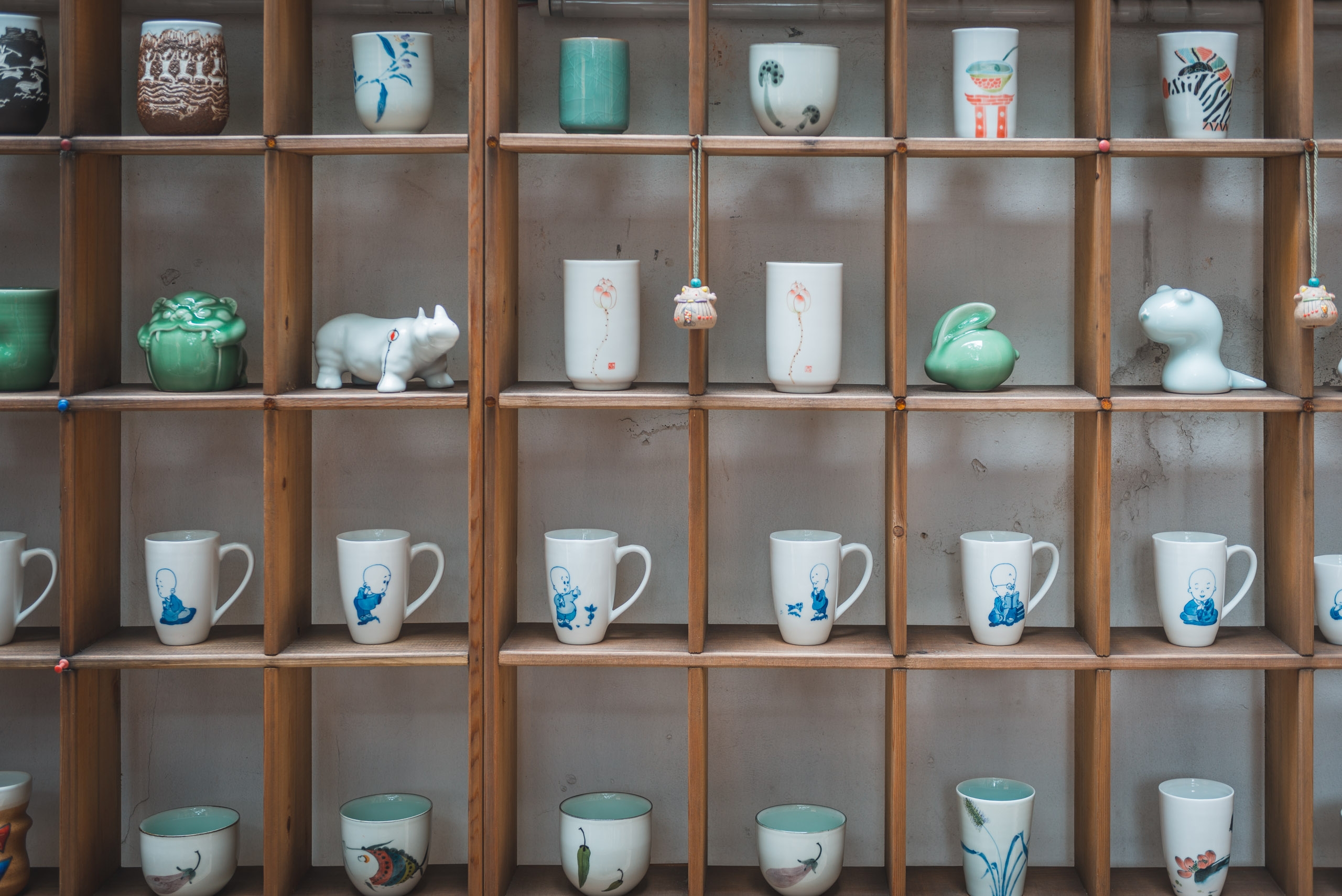 Tea sets for sale
Myra's boyfriend Hao is working as a restaurant consultant, and recently opened a fashionable italian restaurant called Pistacchio. We stopped by for drinks and dessert. The restaurant is still in soft opening mode, but off to a great start.
Stopping by Hao's restaurant Pistacchio for champagne and chocolate souffle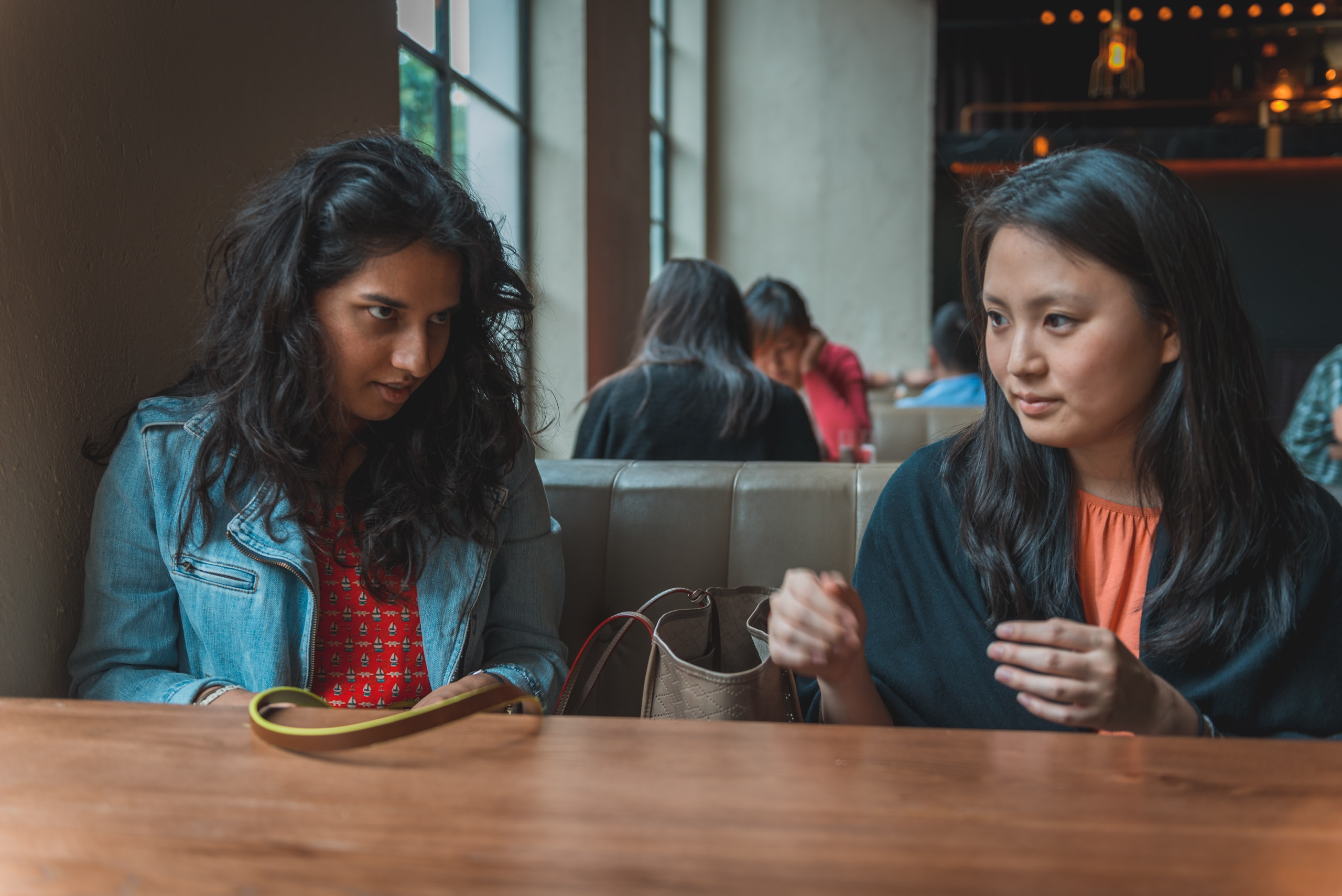 Myra & Jessica having a moment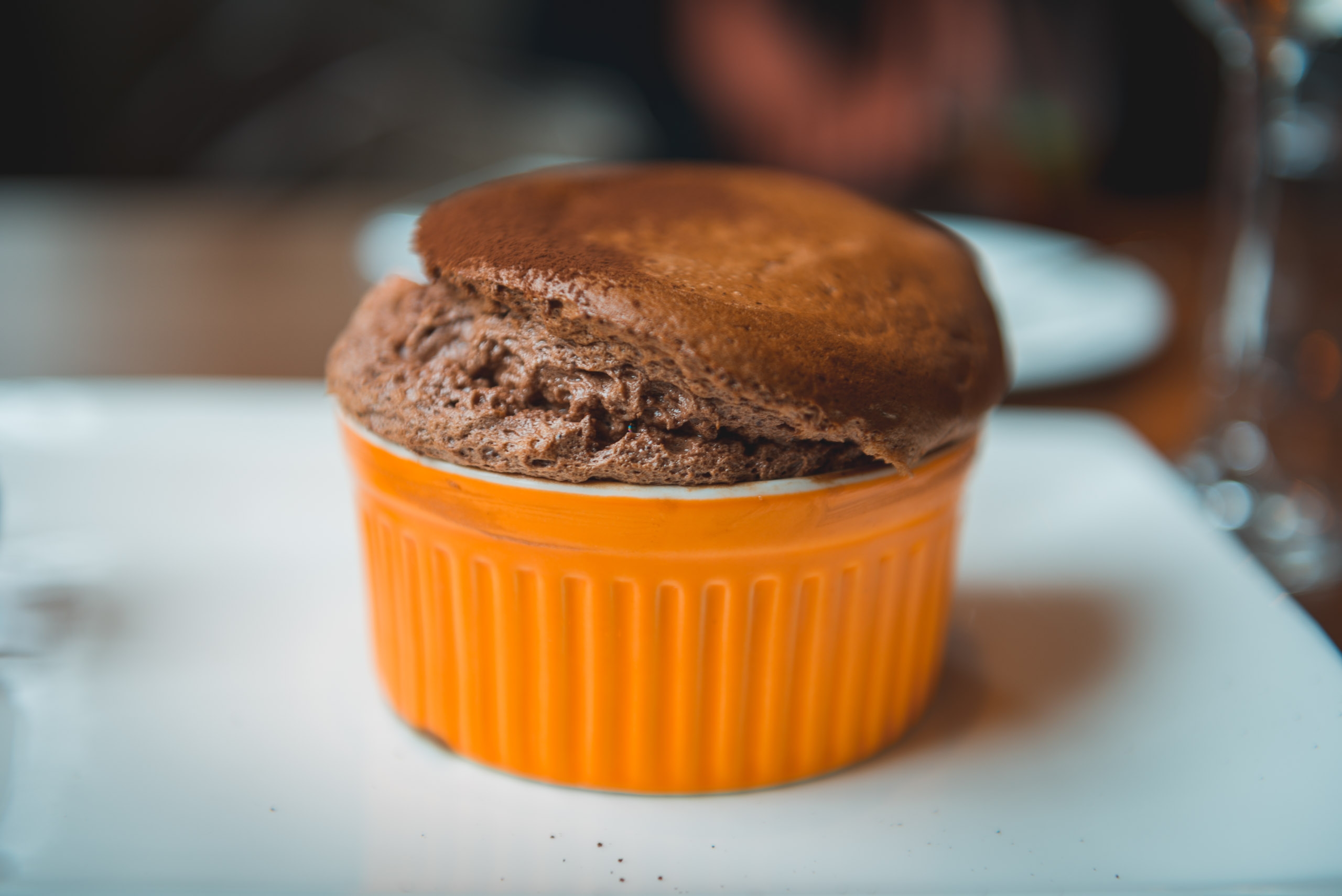 The terrific Pistacchio chocolate souffle
After Pistacchio, we headed back to the apartment so I could pack. By 5PM I was off the Pudong airport for my 2-hour flight to Hong Kong. Jessica would remain for 2 more days. Though it was short visit, I packed a lot in those 30 hours. Thanks to Myra for being a terrific tour guide, and we look forward to a future visit!