Visit to the Stone Barns Center for Food & Agriculture
April 11, 2013
A few weeks ago we traveled up the Hudson River to visit Jessica's parents who had just returned from a month-long trip to Taiwan. We decided to take advantage of the emerging spring weather to do some sightseeing and catch up on the area's rich history. One of our favorite spots is just outside of nearby Tarrytown in Westchester County, the Stone Barns Center for Food & Agriculture.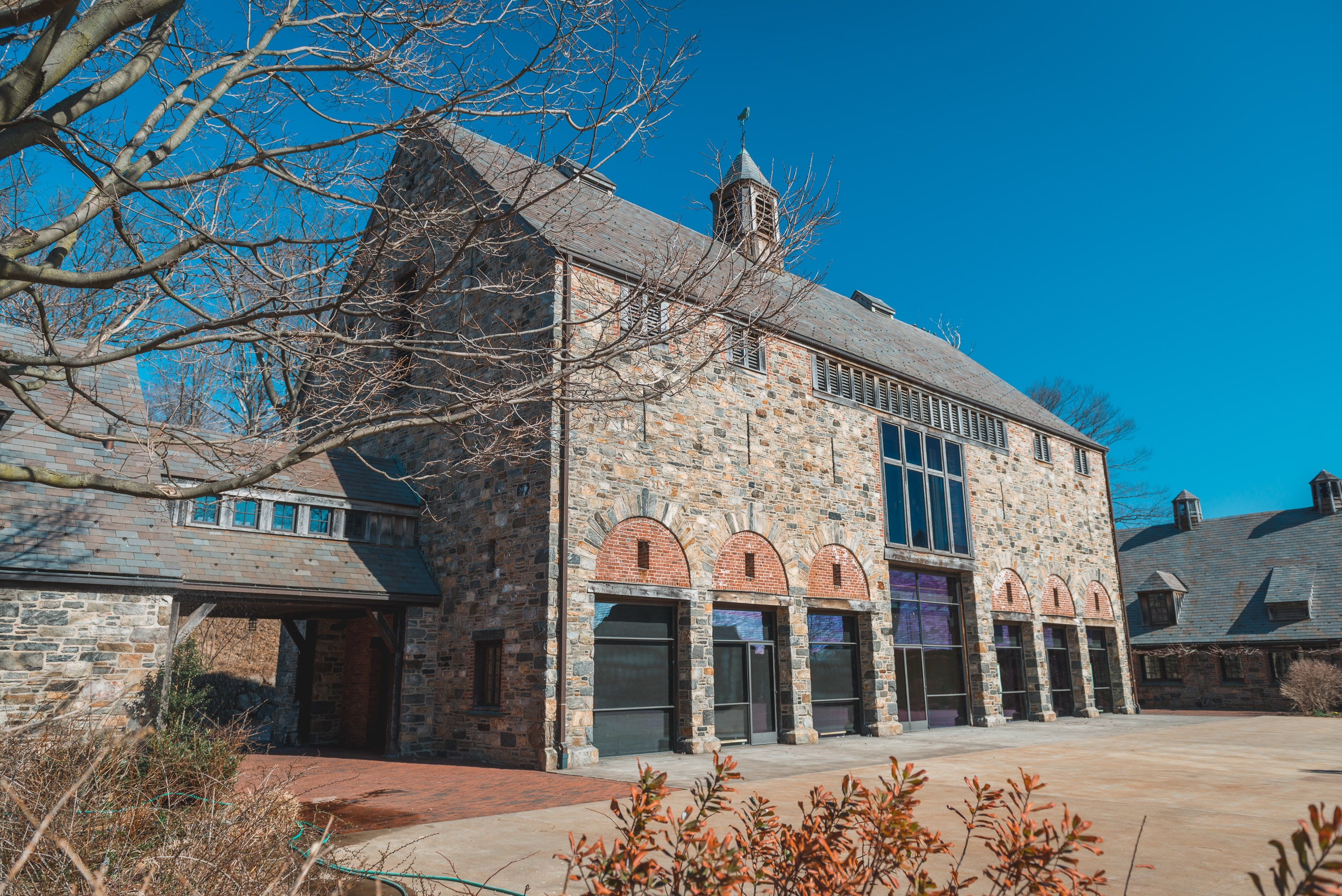 The namesake building at Stone Barns, the stone barn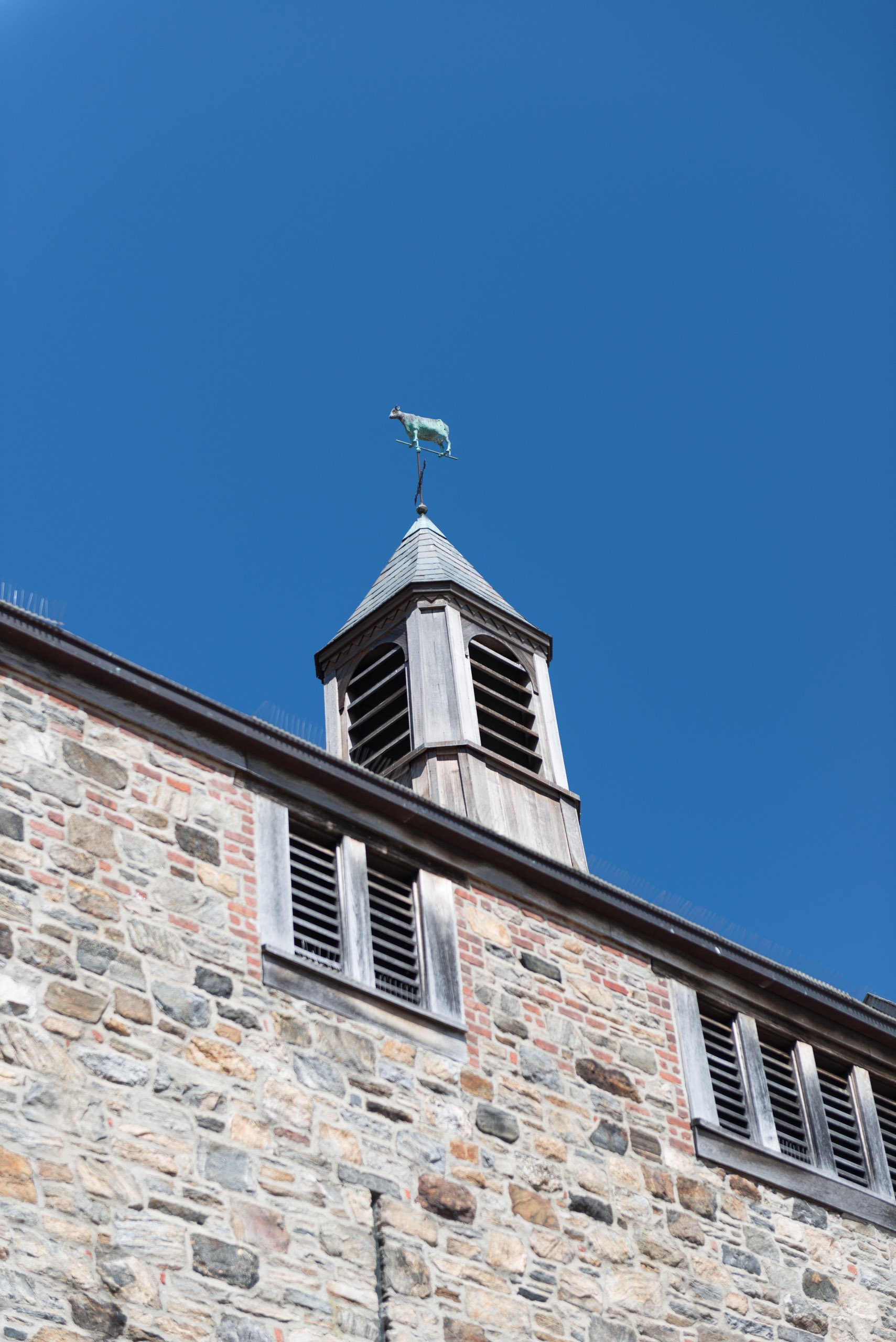 Most weathervanes feature a rooster, while this one has a cow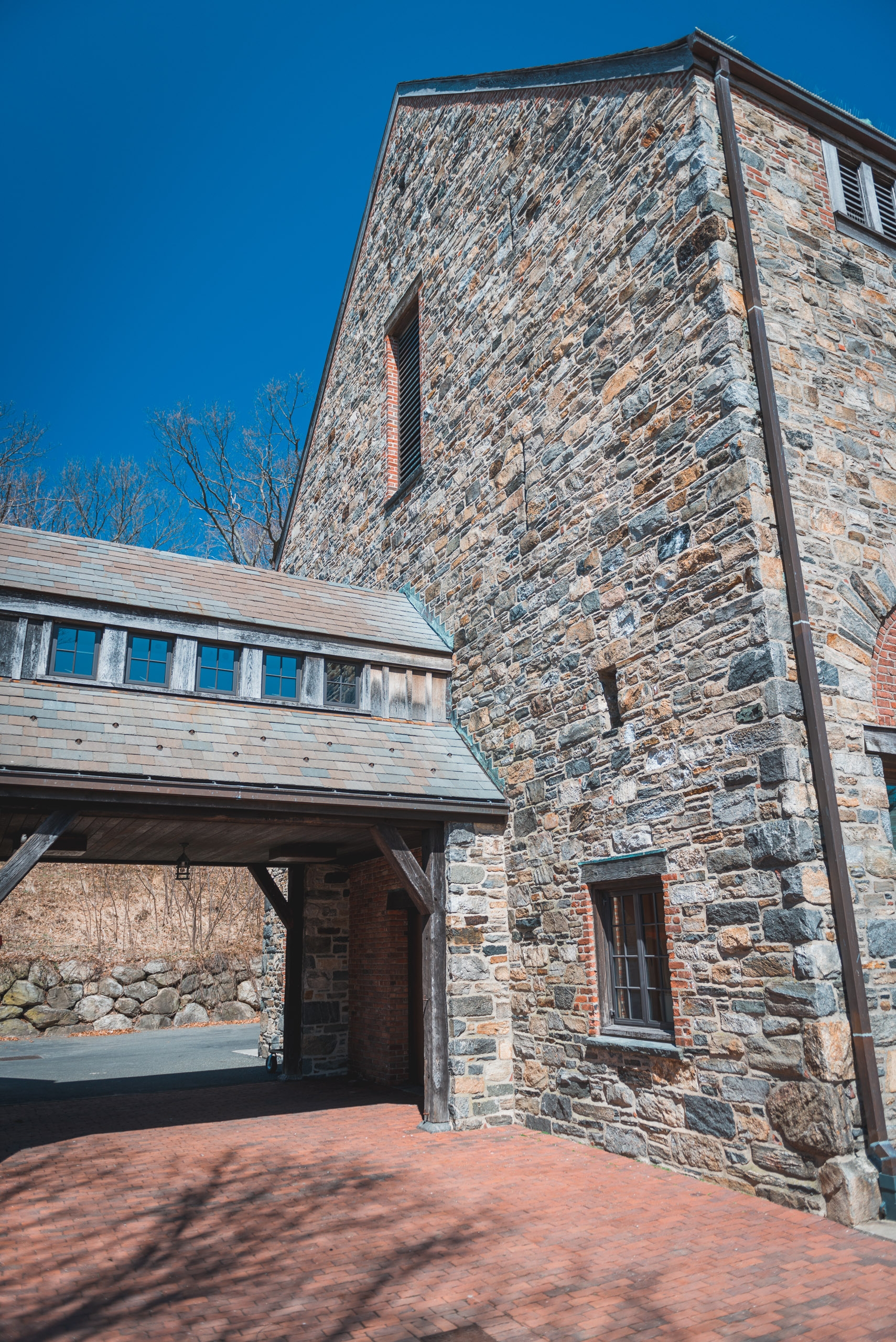 The carriage house attached to the stone barn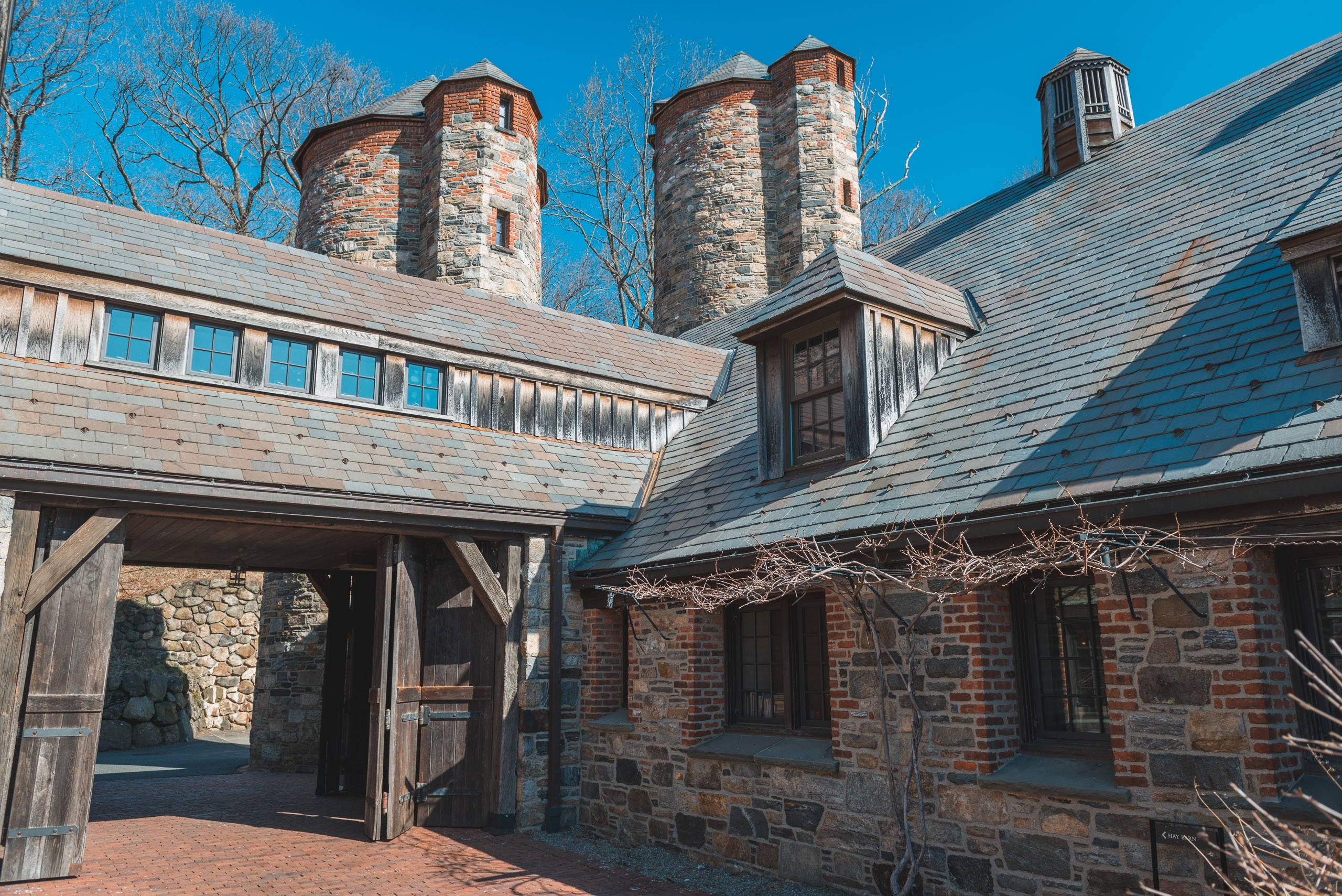 The dining room of Blue Hill sits beneath the stone mason silos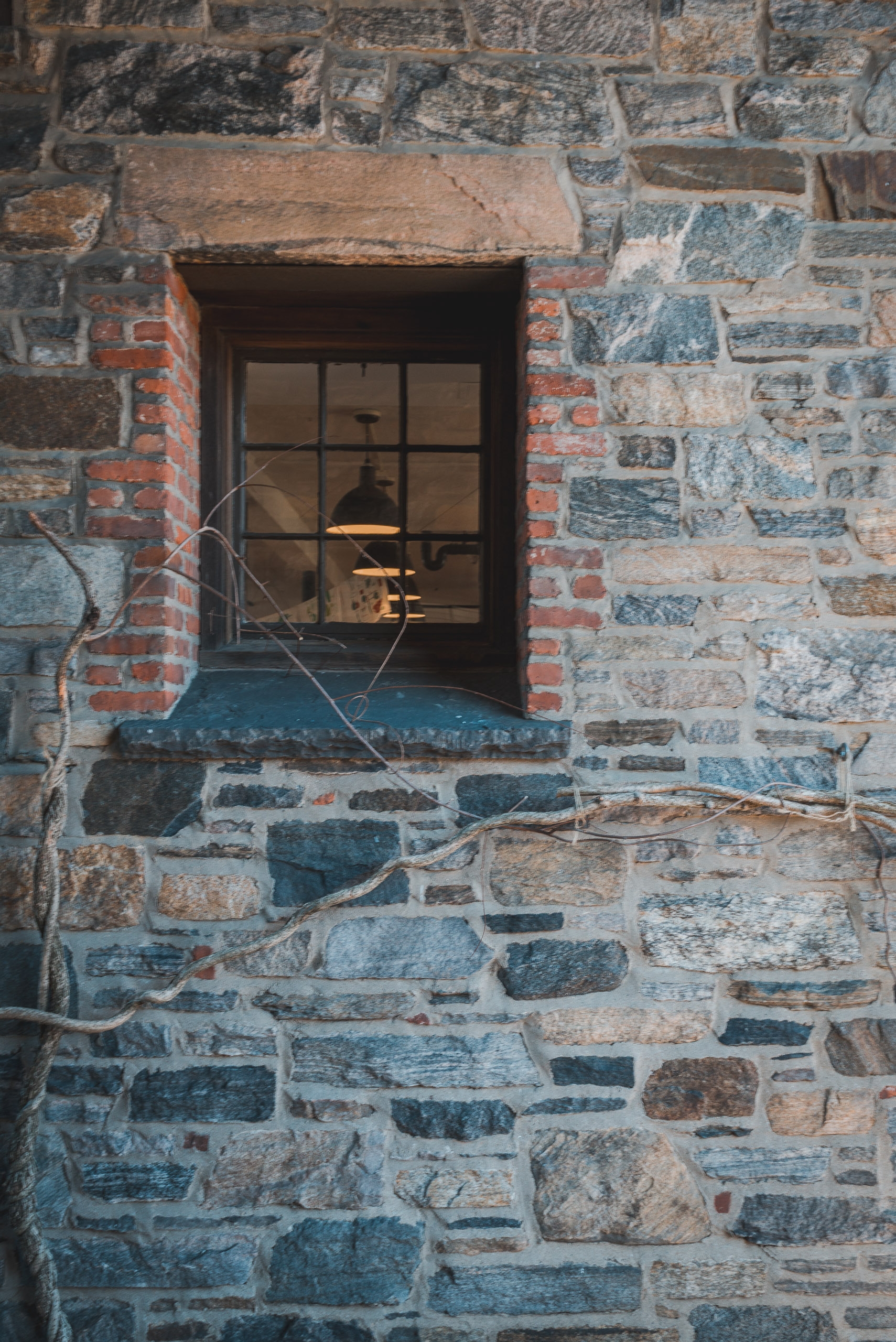 Outside the market at Stone Barn
Stone Barns was once a collection of working farm buildings on vast farm estate owned by the fabulously wealthy Rockefeller family. Over the years the farm fell into disrepair until the 90s when about 80,000 acres were carved out to create an educational center espousing the quality and benefits of farm-to-table foods, and to educate an increasingly urbanized public on the practice of growing food and raising livestock.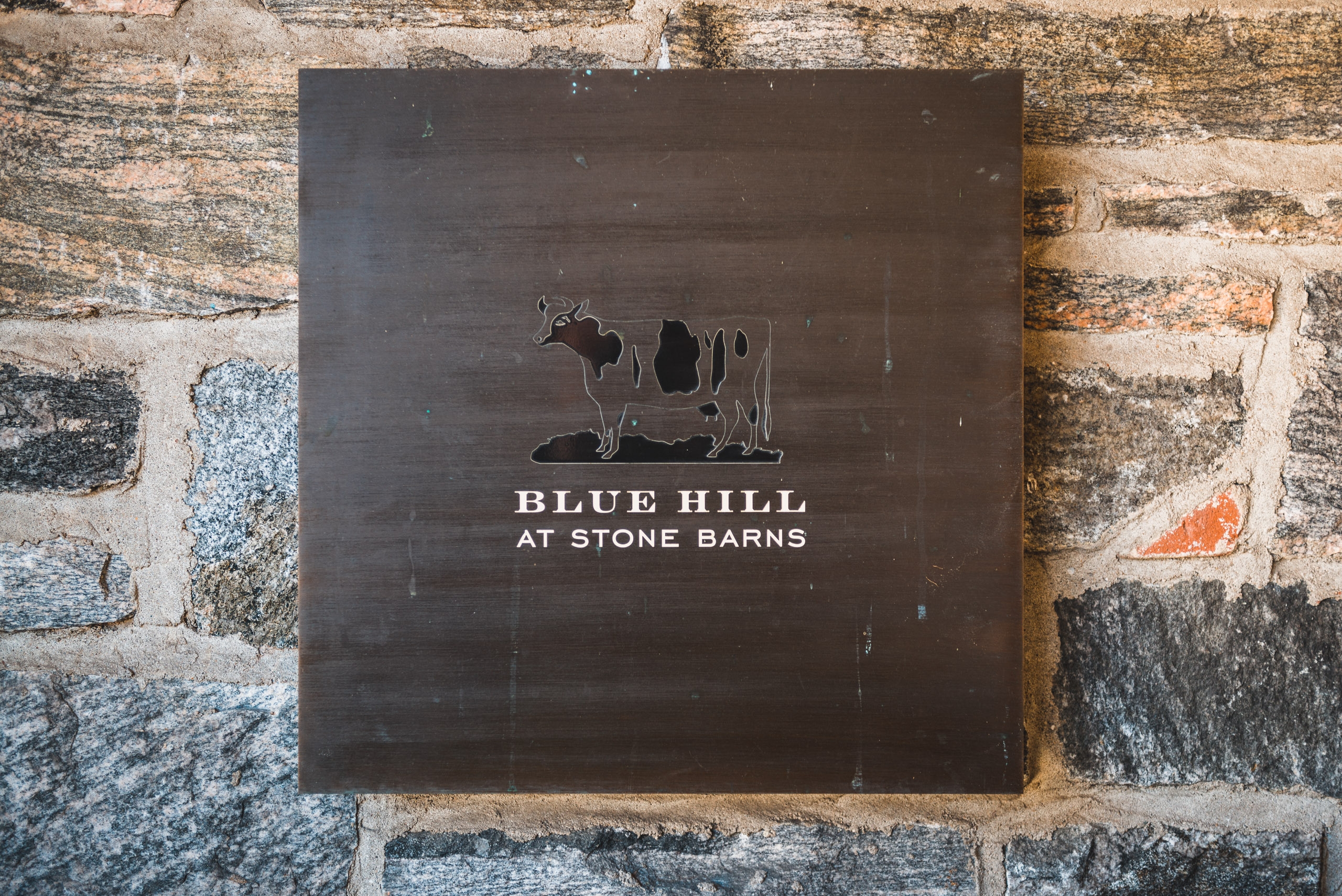 The excellent and renowned Blue Hill at Stone Barns
The Center offers tour and classes on gardening and food cultivation, has a terrific cafe for picnics and a highly-rated restaurant featuring food from the surrounding farm and other local providers. The tasting menu at Blue Hill at Stone Bars is excellent, and a reservation can be hard to get. We had eaten there a few years ago, but unfortunately, we didn't get to enjoy the restaurant during this visit.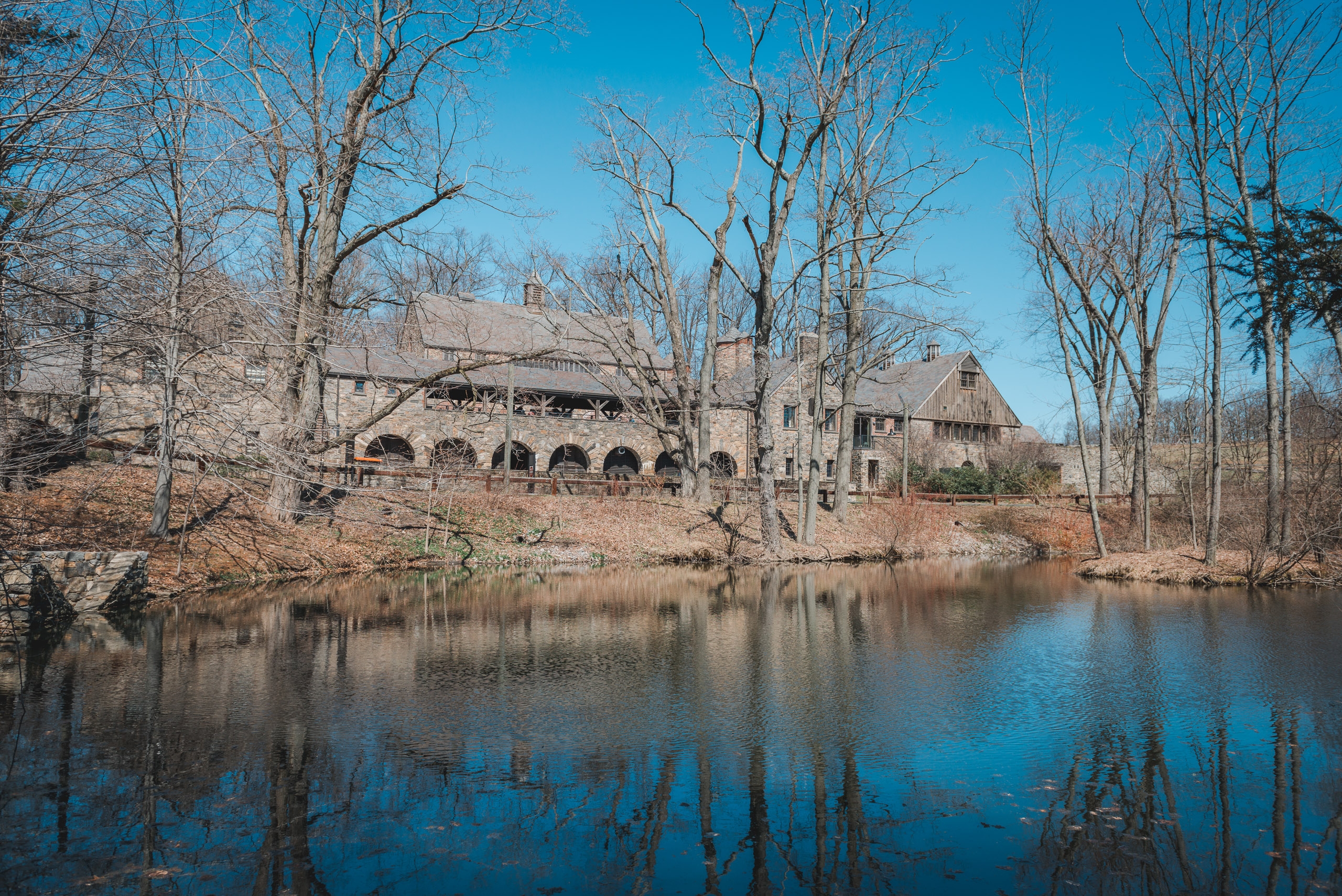 The barns from across the pond before the trees bloomed for spring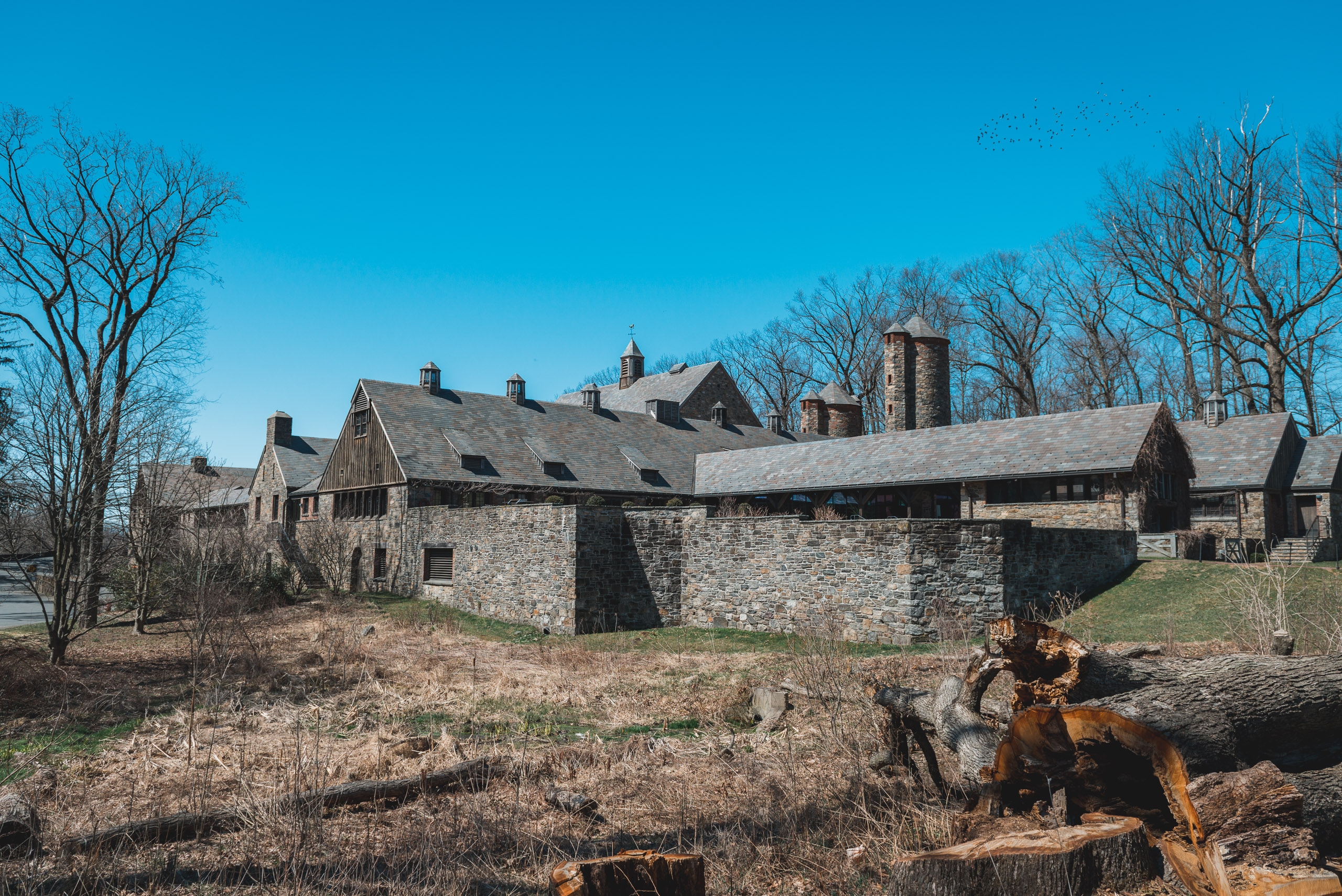 The drive into Stone Barns
We signed up for a class on mushroom cultivation mostly because we love mushrooms, but also because last year for Mothers' Day we gave Jessica's mom a shiitake mushroom log that never produced any mushrooms, and we were curious to find out why. As a recipient of this erstwhile failed gift, Jessica's mom was also in attendance.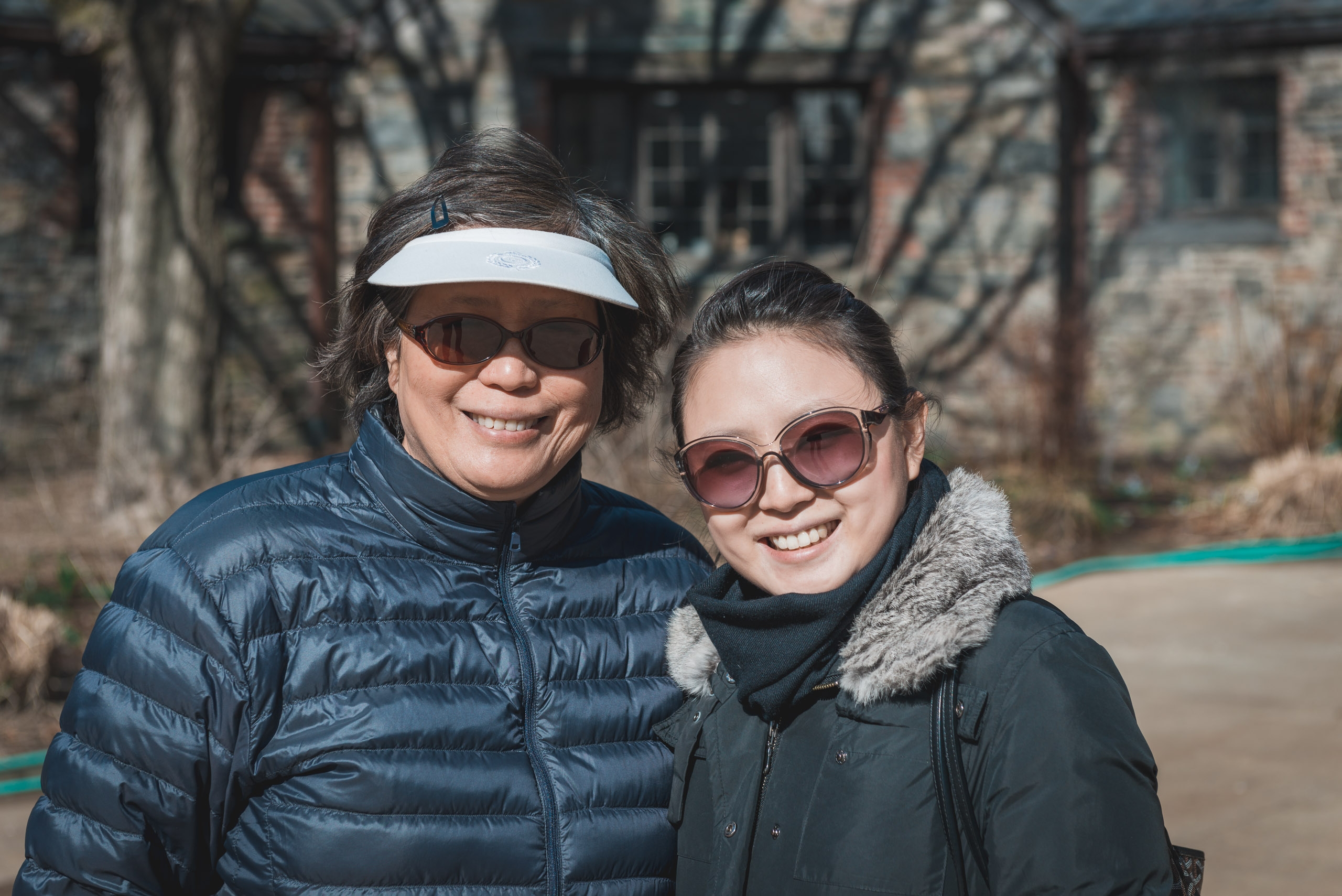 Deborah & Jessica Chiang before our mushroom class
I thought the class was a bit dry at first, focusing (in depth) on the science of fungi and raising mushrooms, but eventually the tools came out and we were given an overview on how to implant spores into a piece of wood for growth in the coming months. You can easily purchase spores from online catalogs, and with a drill and a mallet, you pound the spore-loaded pegs into a log, place in a cool, damp place and enjoy your shiitakes months later.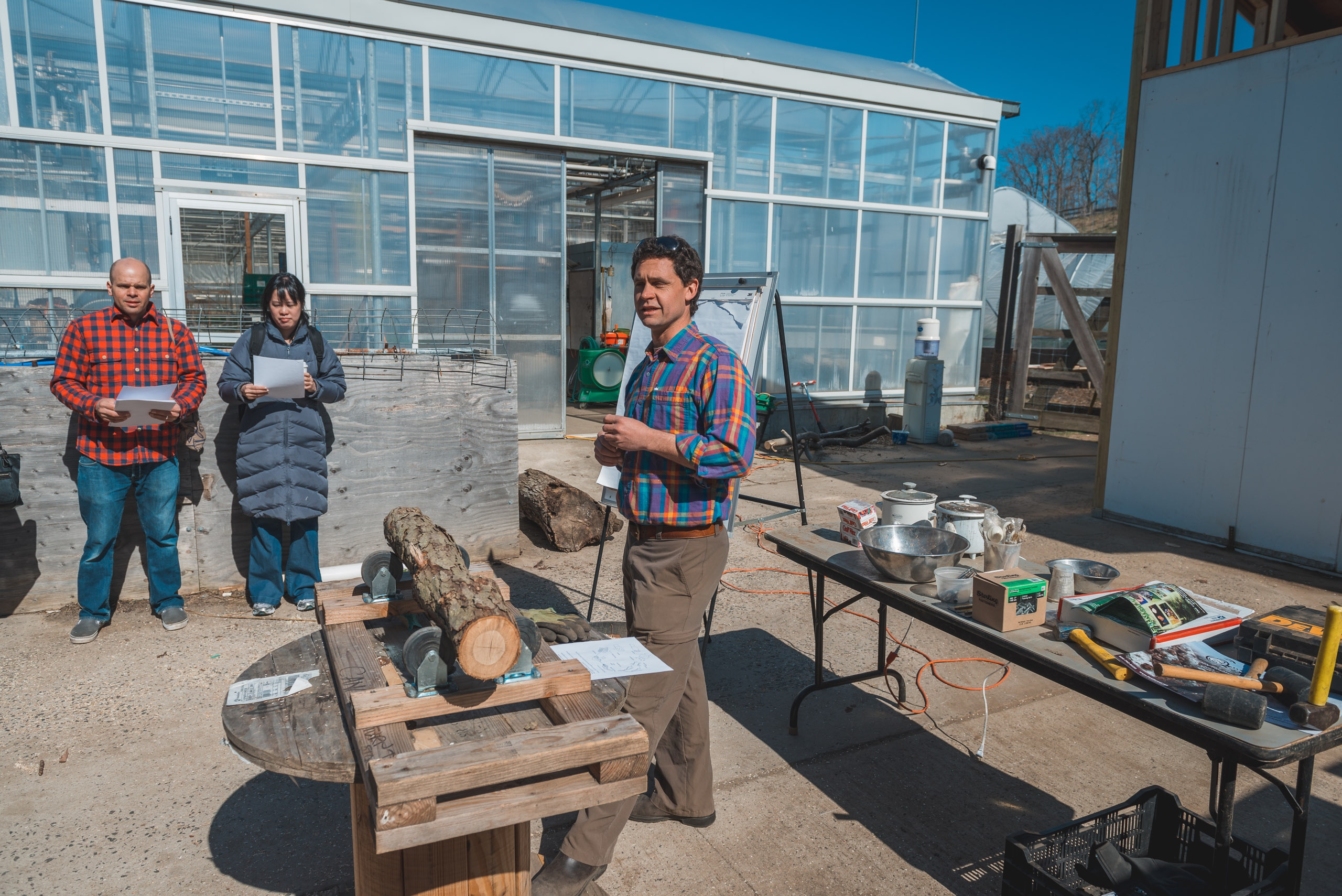 Our instructor giving an overview of mushroom cultivation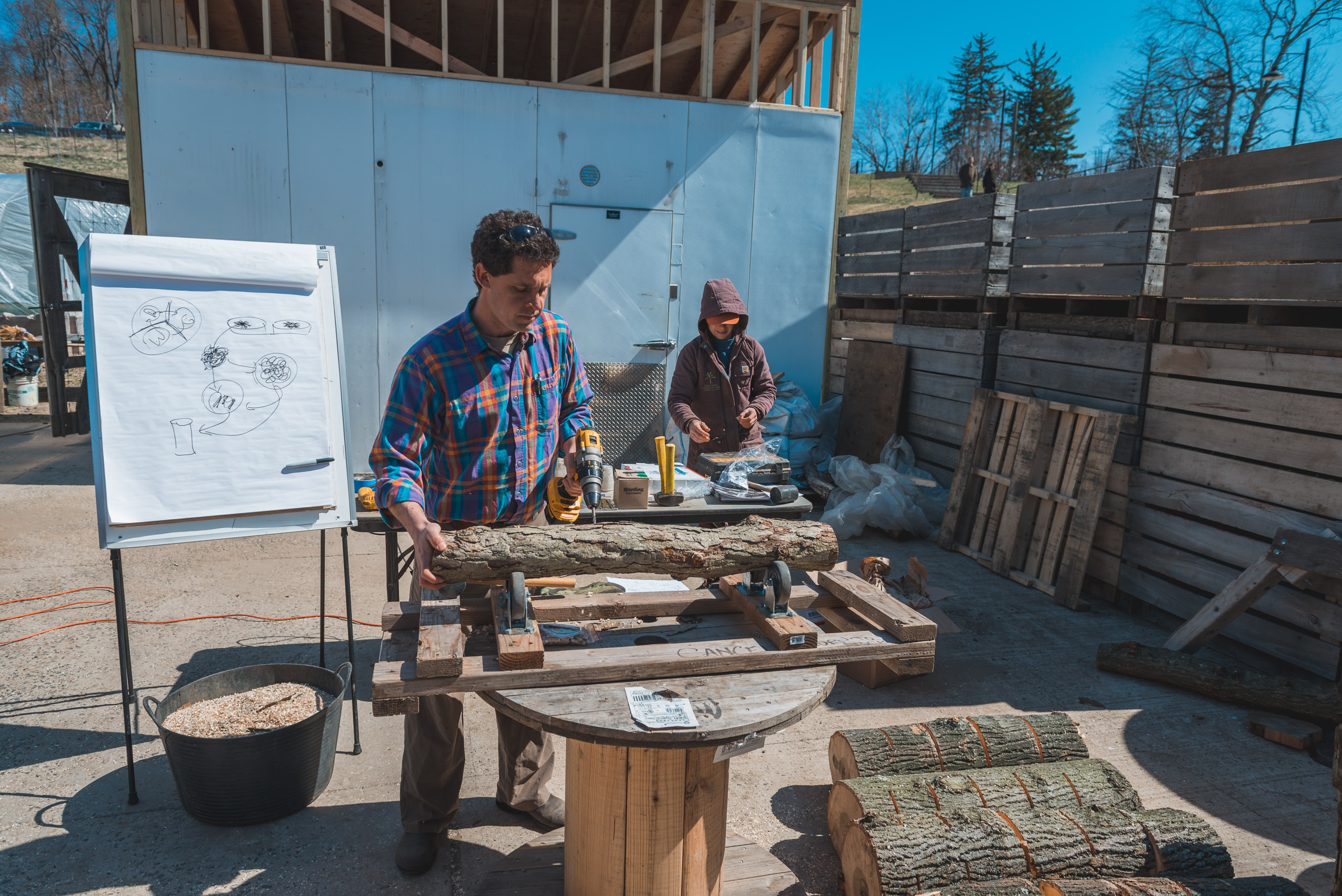 Drilling a log in preparation for shiitake growing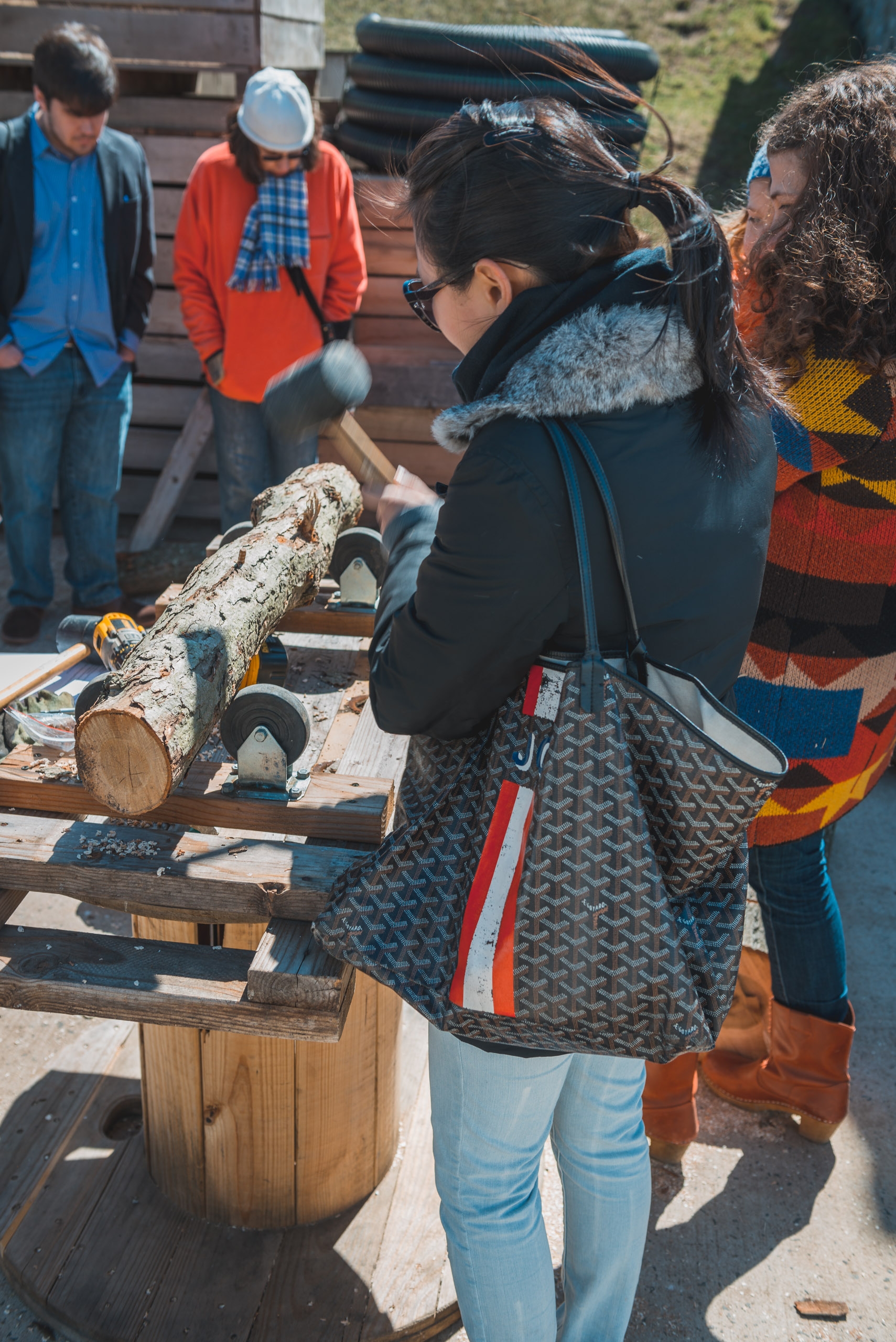 Jessica pounds a mushroom plug into the newly-drilled log
After our instruction and spore-pounding, we took around the farm grounds and saw where the logs were placed for ideal cultivation in the coming months. By fall these logs will be producing ample mushrooms which can be enjoyed at the nearby restaurant, assuming the Stone Barns staff get to them before the local mushroom-loving fauna.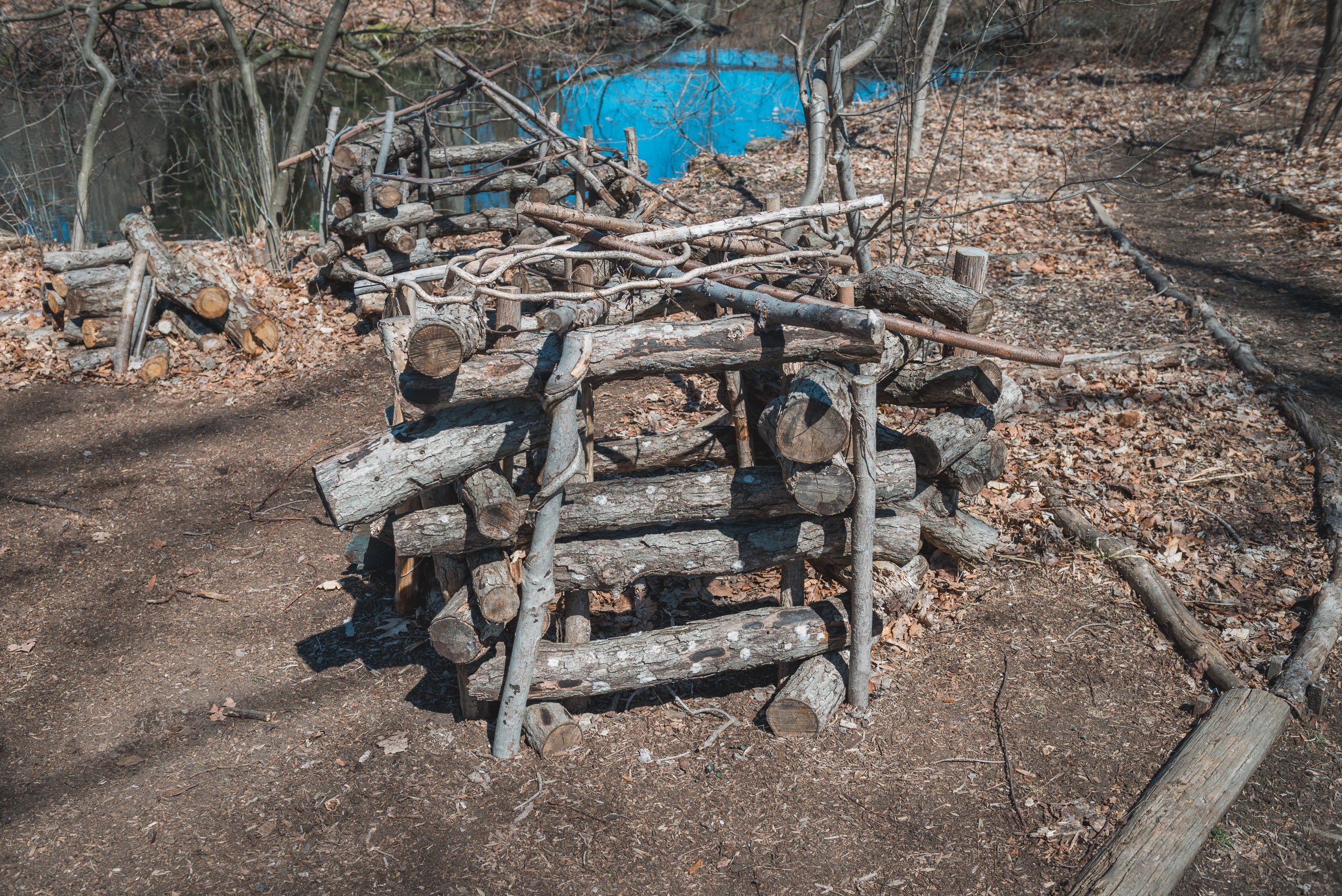 Shiitake logs stacked near the pond
After our class and tour, we took a walk through the greenhouses that supply the restaurant. Despite the still-frigid spring weather, they were cranking out a rich variety of greens and root vegetables that, pending an available reservation, could be enjoyed that day in the restaurant.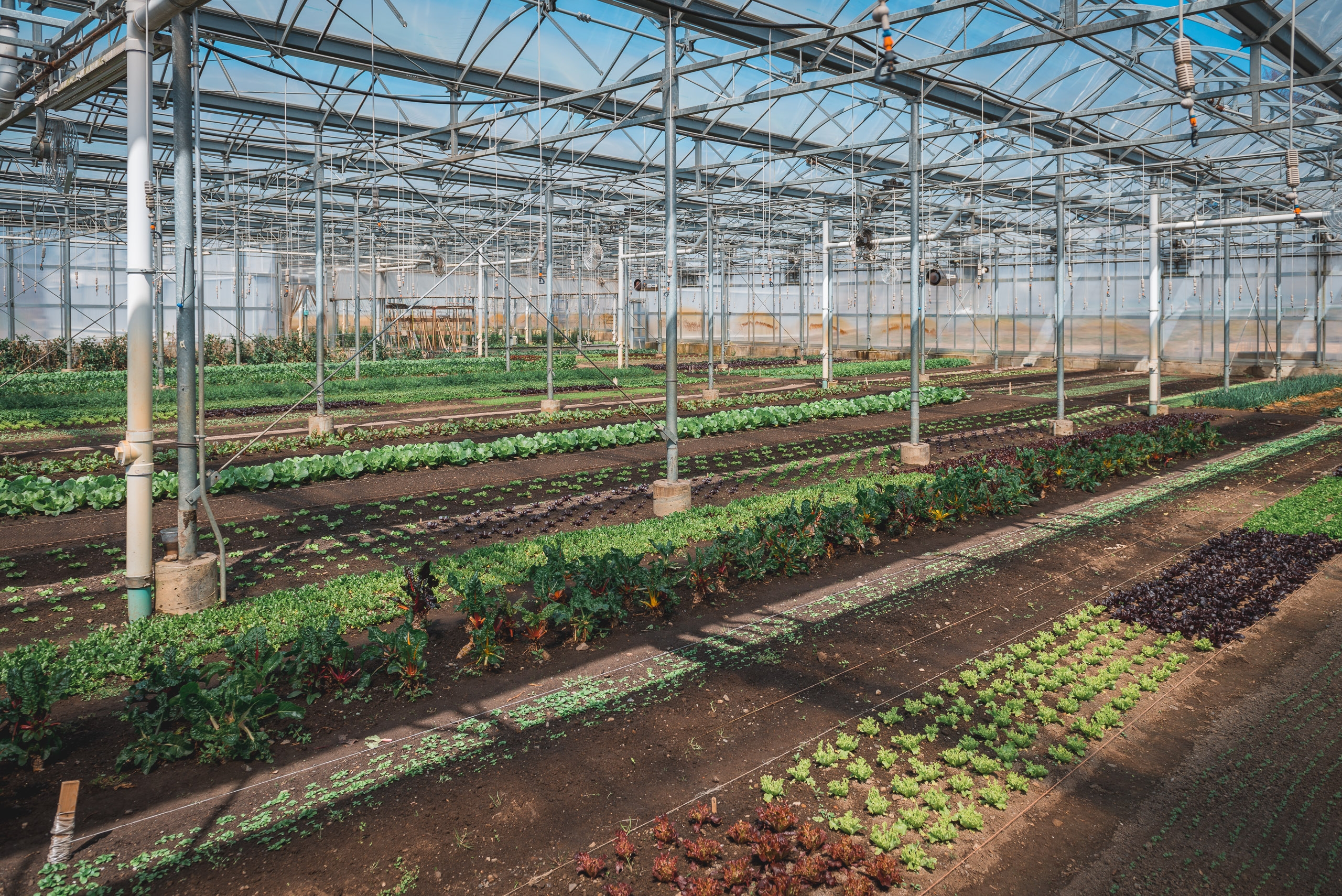 Fresh greens growing in the nearby greenhouse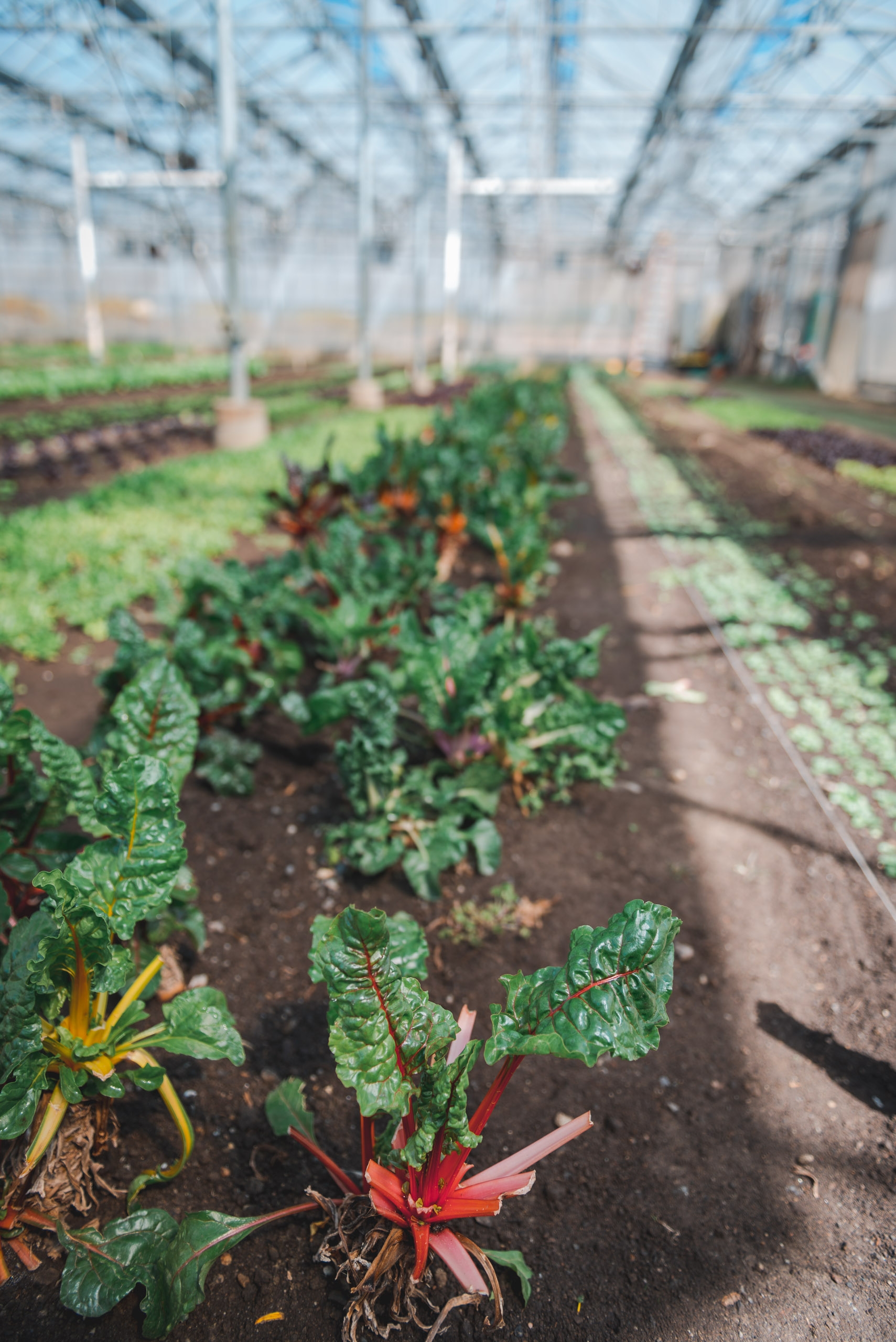 Ready to harvest, ready to eat
Finally, we took a walk by the livestock pens to see the sheep, chickens and pigs enjoying the first warm-weather day of the spring.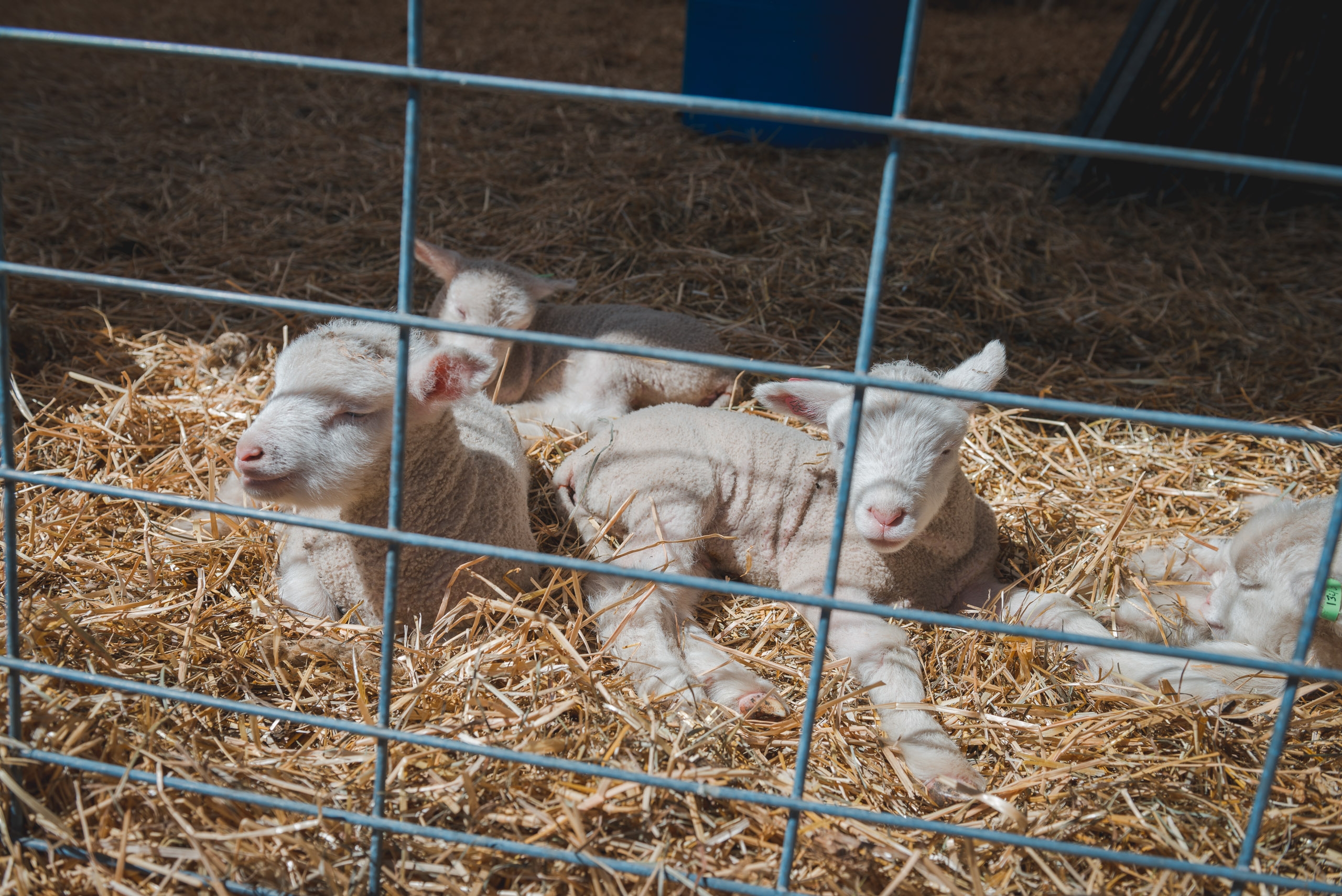 Baby sheep enjoy a warm spot in the sun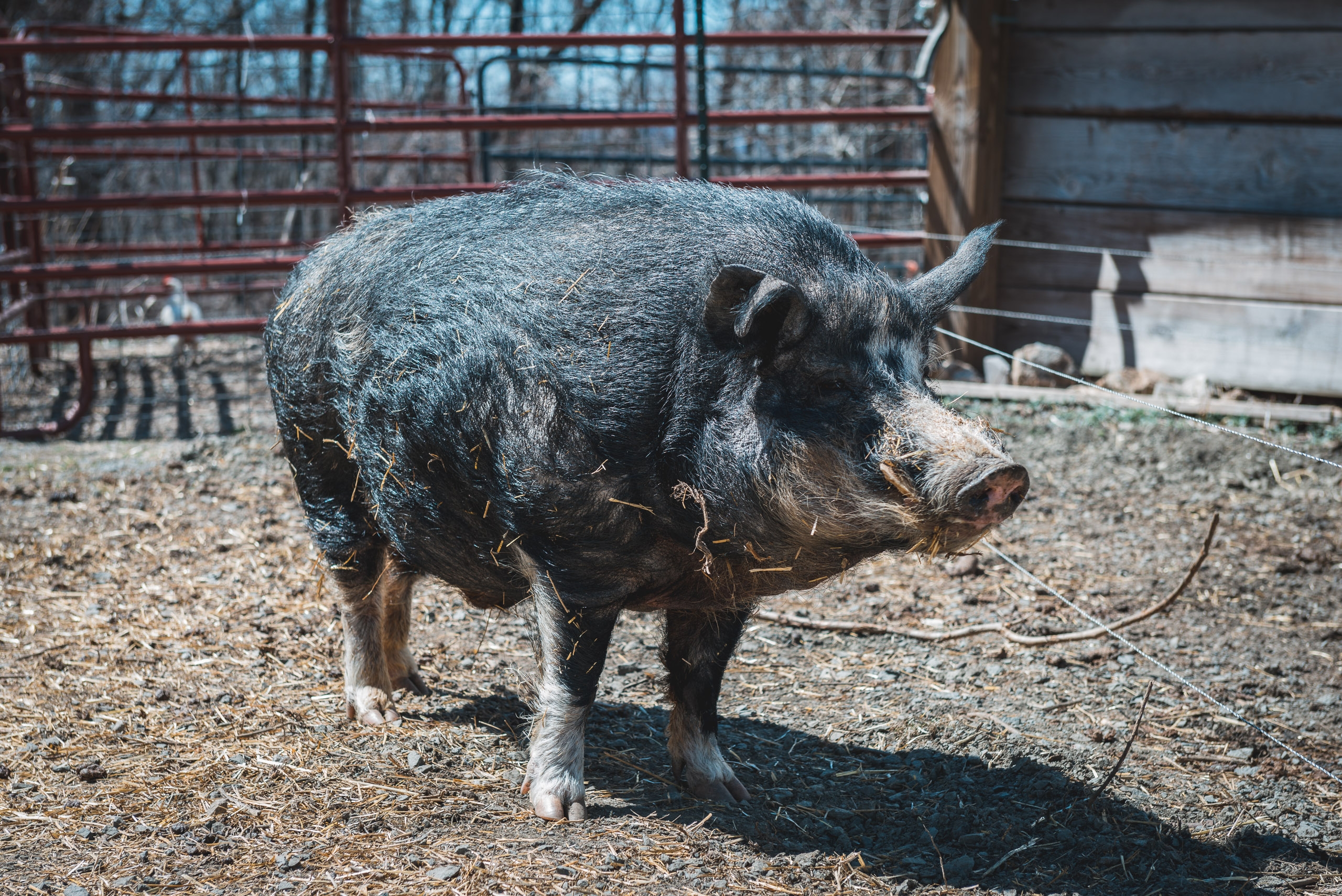 This ugly and filthy creature is actually a tasty Berkshire hog
Tarrytown is an easy 45 minute train ride from Grand Central Terminal in New York City, and the Stone Barns center is a quick taxi ride form the train station. Tours are free, but classes range in price from $10-$20. A meal in the restaurant can easily run $150 a person and reservations are needed at least a month in advance. If you can swing it, you won't regret the experience; there really is something to be said about enjoying food that fresh, despite saying hi to the pigs only minutes before.