Visit to Warner Brothers Studios in Hollywood
September 17, 2012
During our brief trip to Los Angeles last month, we made one last excursion to visit the Warner Brothers Studio lots in Burbank, California. Warner Brothers is the one of the biggest remaining studio lots still in use, and they make a pretty good mint giving tours to out-of-town movie and TV fans like ourselves. The VIP tour is $50 and lasts a few hours, but is well worth it if you're a fan of Hollywood TV and movie magic.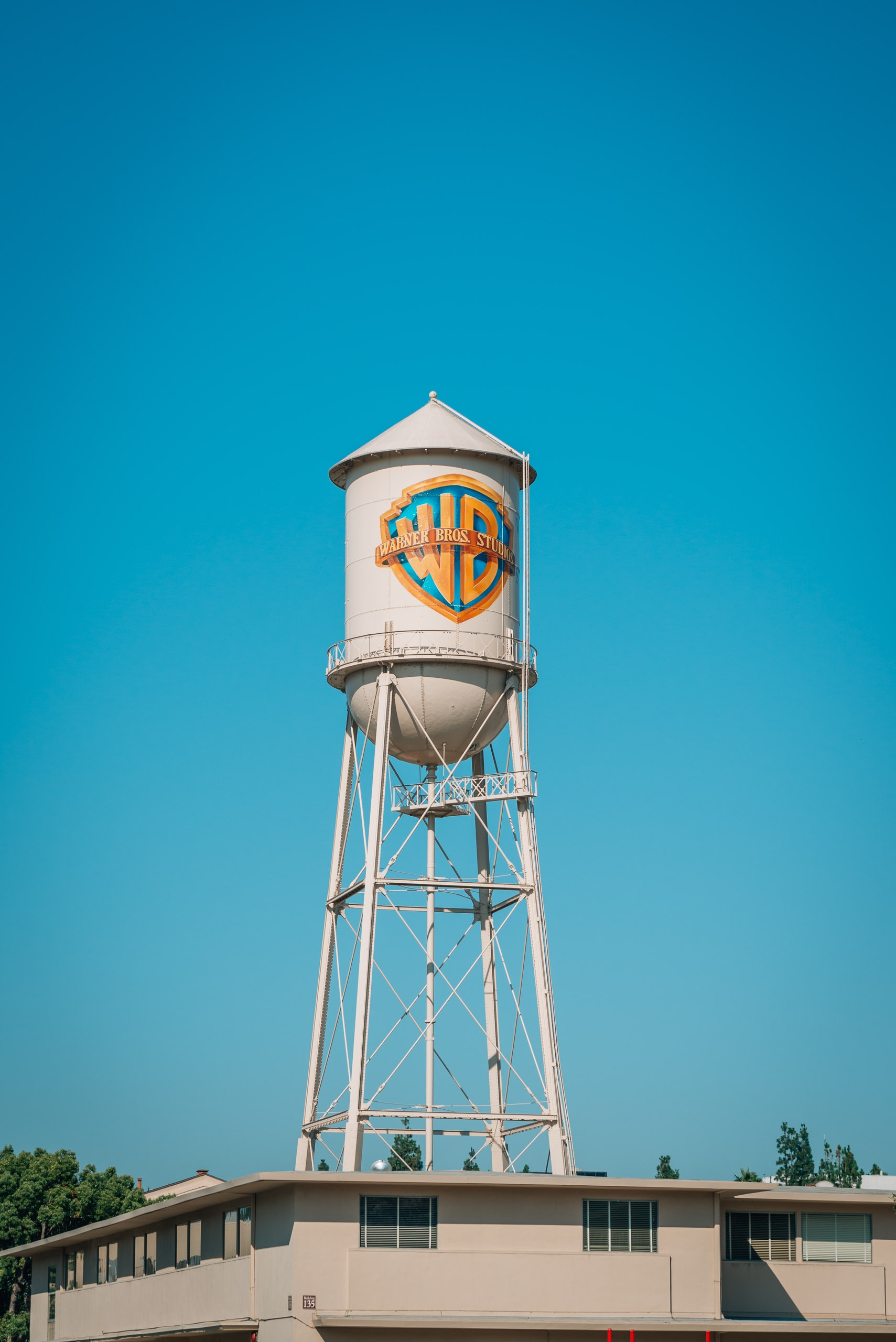 The iconic Warner Brothers water tower on the studio backlot, home to the Animaniacs
What better way to see Hollywood than to do so in the company of a real TV star! We met up with our friend and
celebrity chef Nicole Lou
fresh off her appearance on
Bravo TV's Around the World in 80 Plates
. Nicole recently moved to LA, so she's new enough to qualify for touristy activities normally reserved for out-of-towners.
Jessica and Nicole ready to start the tour
The tour takes about 2 hours, and is led by a well-informed guide in a small group of about 10 people. You board a giant, over-sized golf cart which takes you around the studio lot while the guide points out various points of interest. The Warner Brothers' lot is not some historic artifact of Hollywood, but is an active production site with many TV shows and movies underway during your visit. We were lucky during our tour to see both Jim Parsons (Big Bang Theory's Sheldon Cooper) and Melissa McCarthy (Bridesmaids, Mike & Molly) the two reigning Emmy winners for best comedic actors. Being slow on the draw and carrying a 5-pound camera, I failed to get photos of either.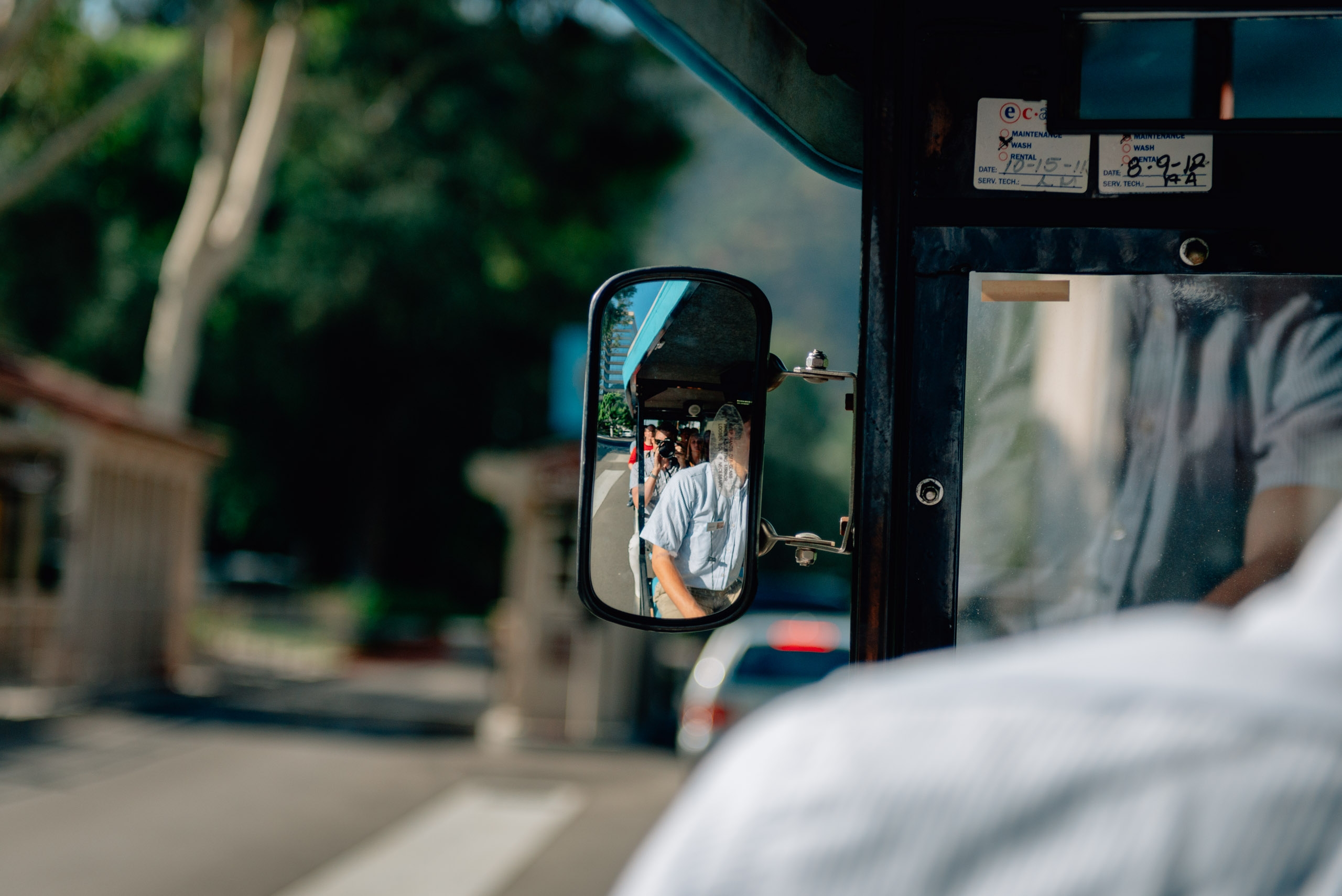 If you look carefully, that's me in the tram's rear-view mirror
As you drive around the larger set pieces, which include entire city blocks that represent various aspects of life across the country, the guide will fill you in on what movies/TV shows were filmed there, and over the course of the tour you realize how familiar these sets are. Not long after we returned, we watched The Muppets and recognized this town square as whatever Small Town, USA is depicted in the film.
Editor's note
: The Muppets was a disappointment. The original 1979 The Muppet Movie is far better; and the Great Muppet Caper is still my favorite from that original trilogy, although Dabney Coleman's line in The Muppets Take Manhattan is an all-time classic, "Singing AND dancing?...That's so crazy it just might work!"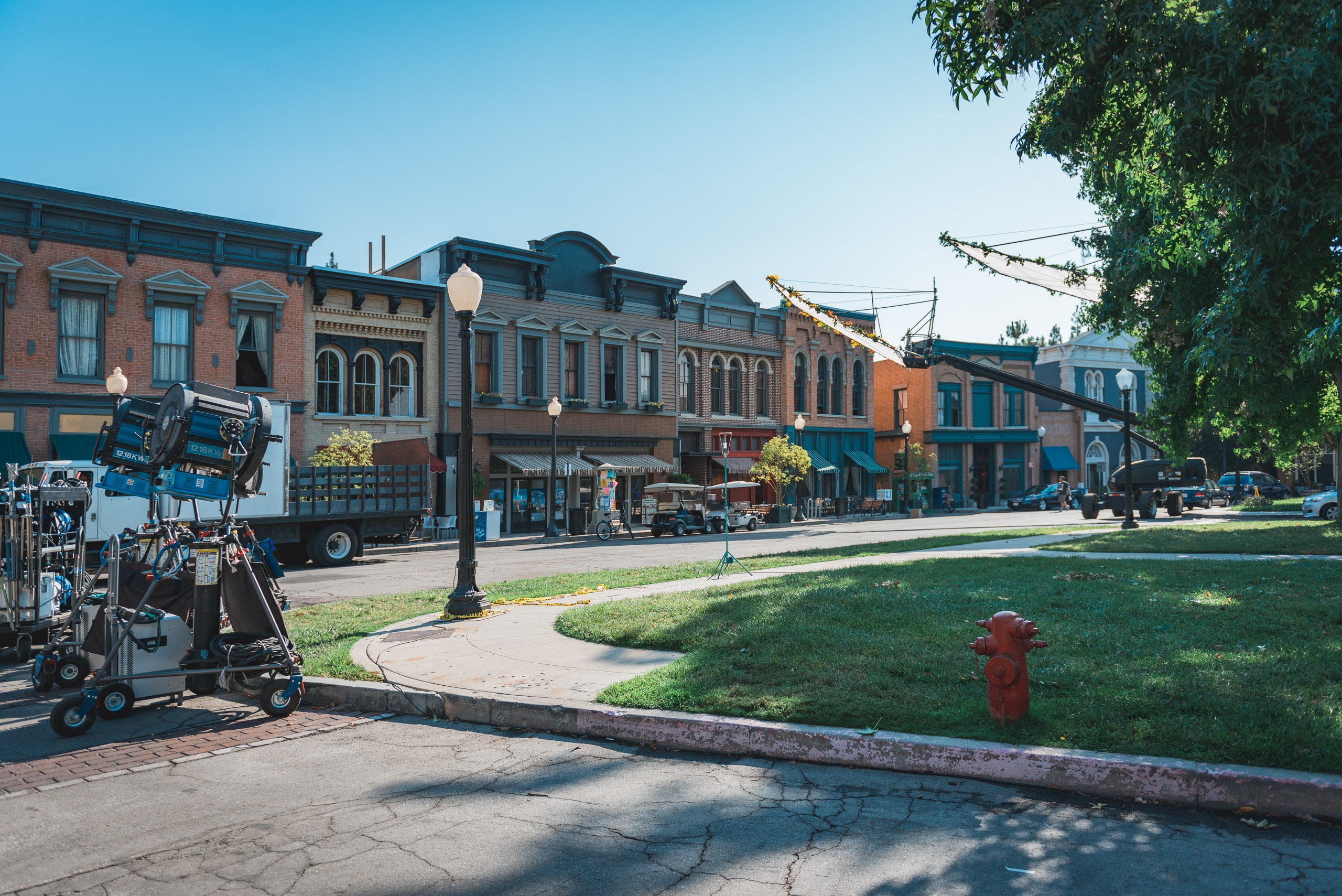 "Friends" was shot at Warner Brothers and is still a big part of the tour. After Seinfeld, its the most-syndicated on television. Despite being a New York-centric comedy, the show never left Los Angeles except for a trip to London for Ross' failed wedding to Emily.
As each production takes over these sets, they are modified to reflect period authenticity by changing door knobs, awnings, lettering and paint. Depending on production schedules, this can happen several times per week and often multiple times per day. Hollywood budgets might blow your mind, but when you consider all this effort and detail, its easy to arrive at some of these numbers.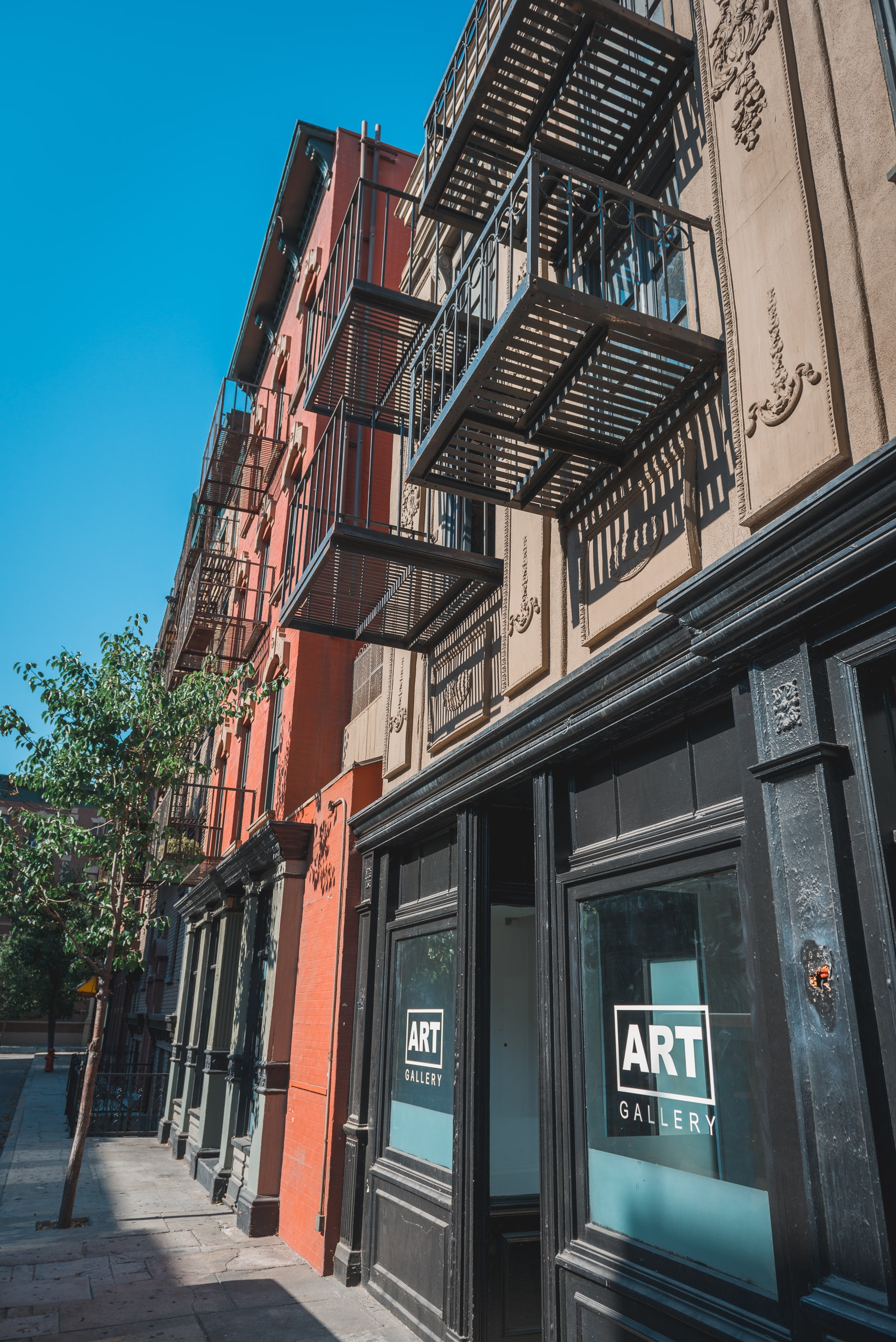 In Fake New York City
Though the show has been out of production for over a decade, the entire set was relocated to a props warehouse and remains one of the more popular stops on the tour. Here we are enjoying a pretend cup of Central Perk coffee.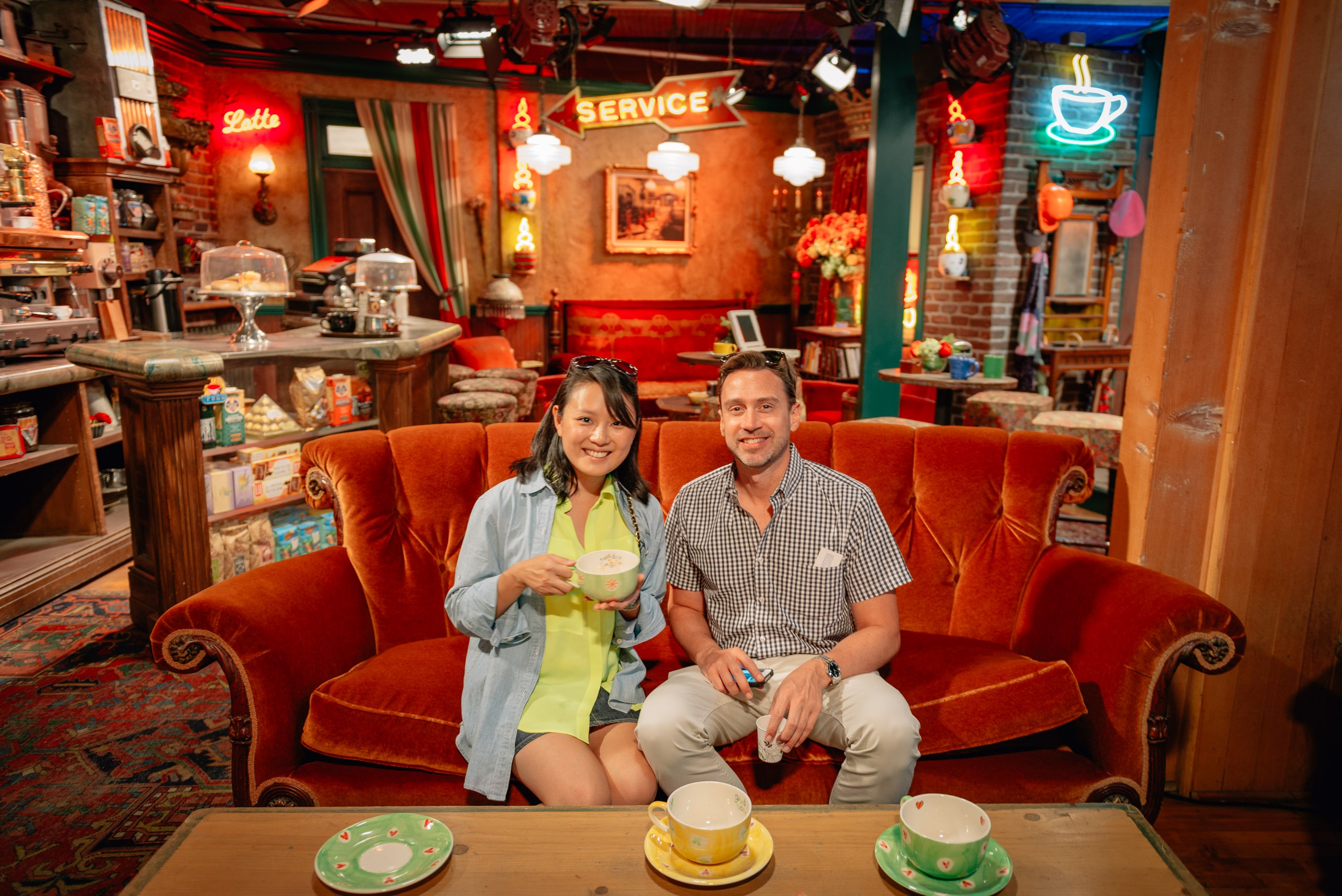 A cup of coffee at Central Perk
Another popular attraction is the "motor pool" of vehicles from famous films. Warner Brothers did the recent (and terrific) Christopher Nolan Batman films, and all the vehicles from that film (except the Bat) were on display.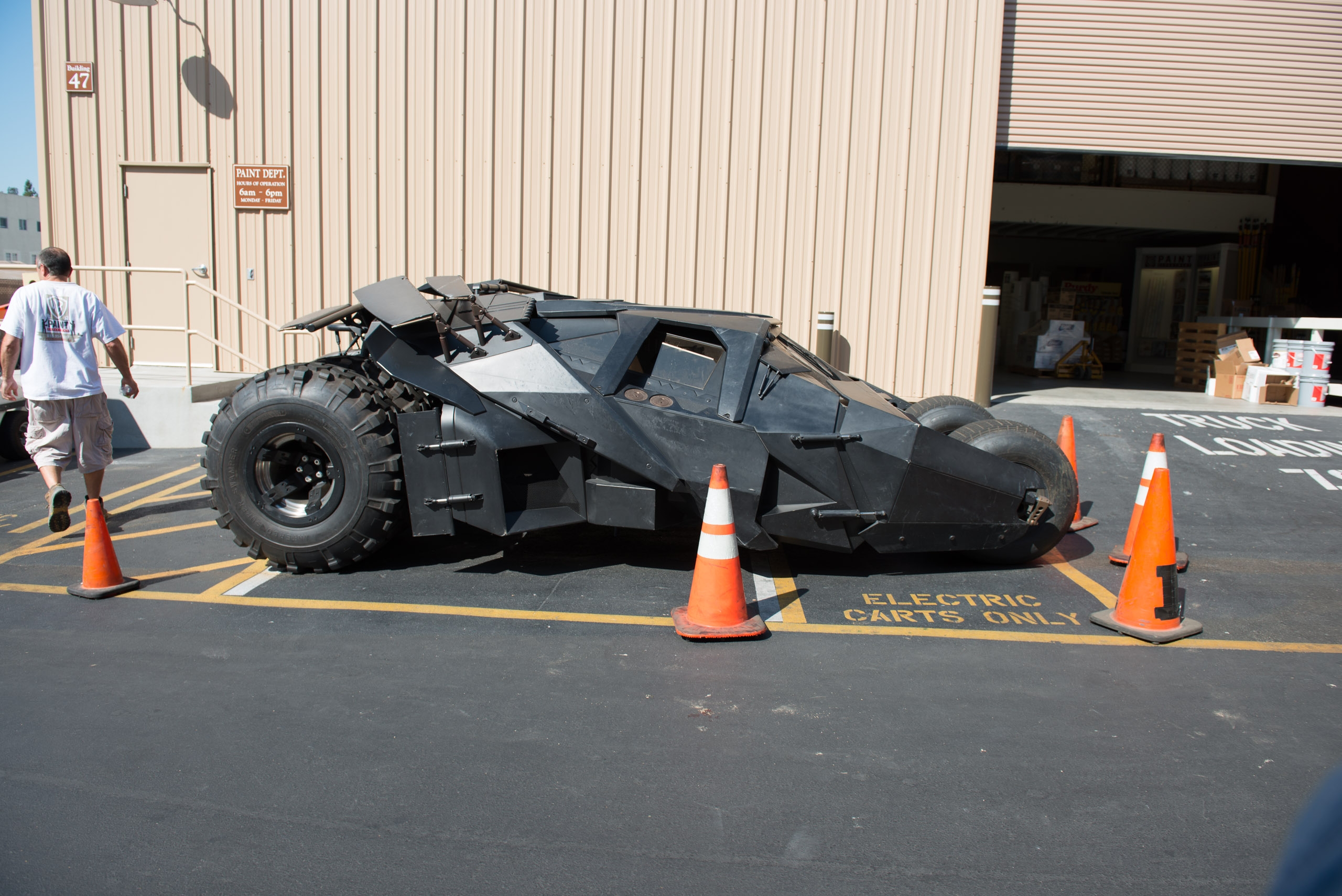 The Batmobile (Wayne Enterprise's the Tumbler) from the Dark Knight Rises
Not to be outshone by Batman, the General Lee from the 1979 TV series, "The Dukes of Hazzard" is also on display. There were dozens of these Dodge Chargers used and destroyed in the TV show, mostly from jumping freight trains, but a few of the non-stunt vehicles remain in perfect condition.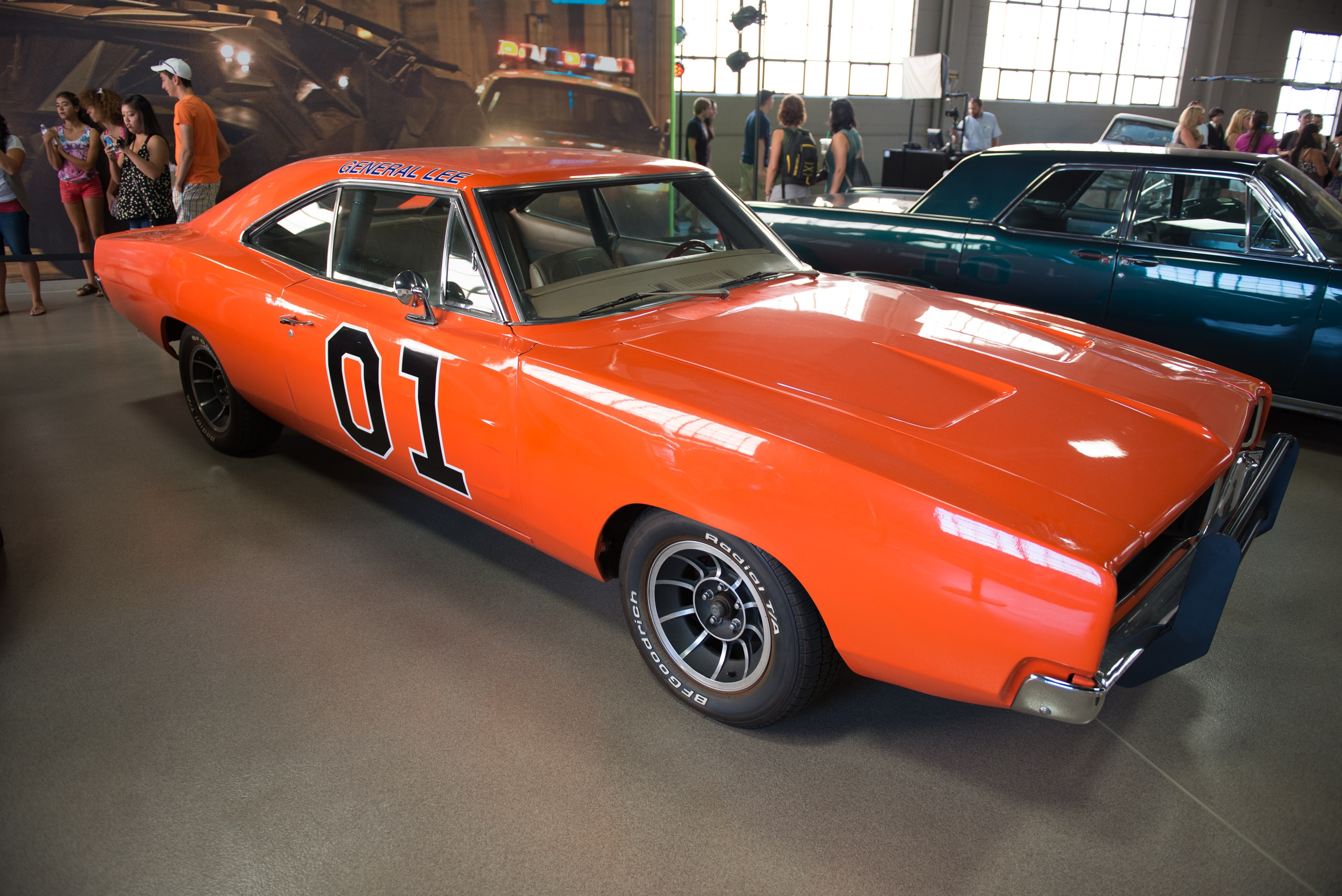 The General Lee (no longer culturally relevant)
The tour concludes with a brief visit to a costume museum (no photos permitted), which emphasizes popular recent films (the Batman suit from the Dark Knight Rises) and an entire floor dedicated to the Harry Potter series. The costumes were moderately interesting, but by then I was pretty Hollywooded out so it was a good way to end the tour.
The tour drops you off at the Warner Brothers gift shop wherein you can purchase all manner of themed nonsense. They also offer a $200, 5-hour super VIP version of the tour that I can't imagine enduring. Our tour was just long enough, and easily makes the "Recommended" list on
kriskoeller.com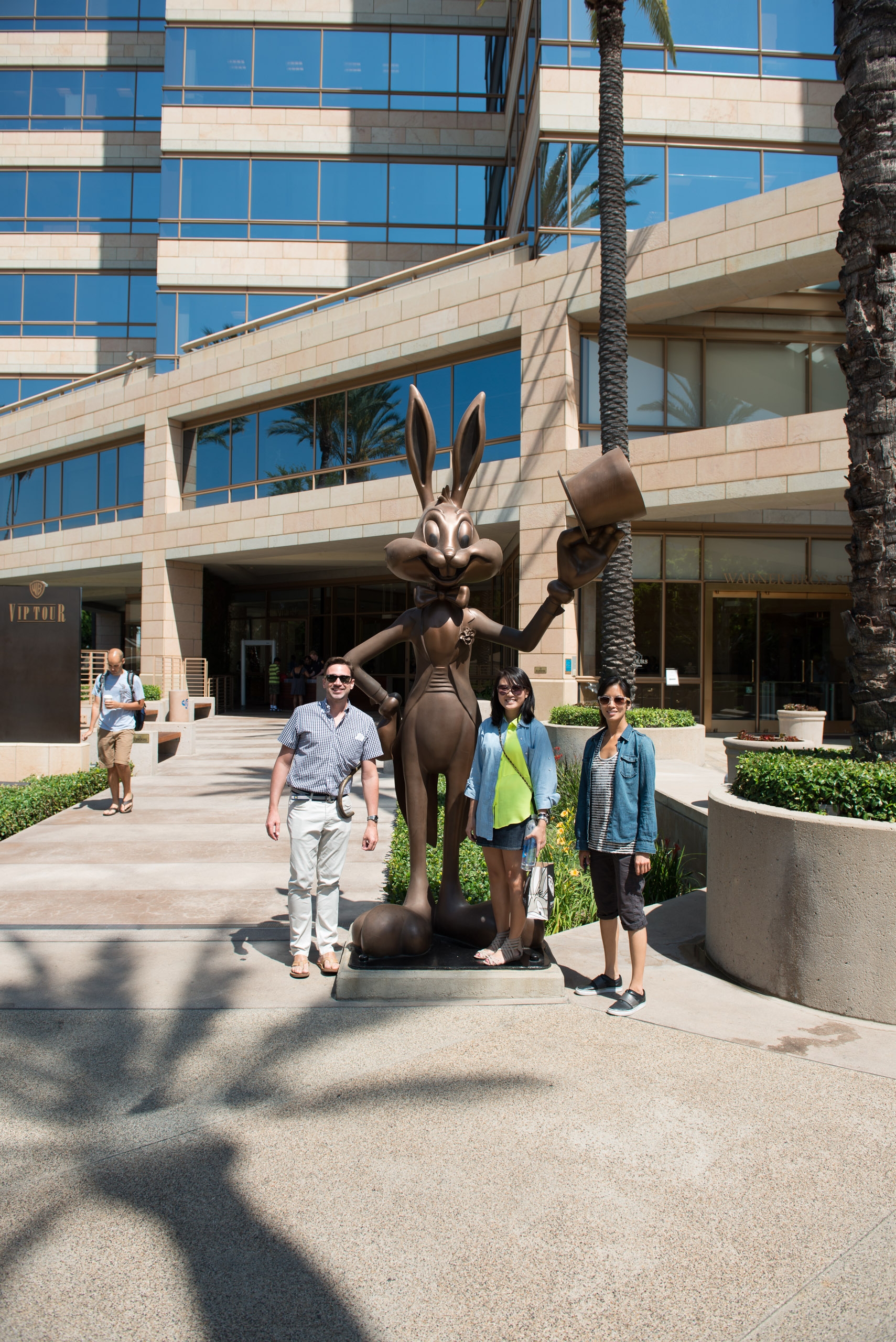 Me, Bugs Bunny, Jessica & Nicole at the end of our tour and out of the gift shop
After the tour, we went for Vietnamese food in Hollywood at the regrettably named, "Unphogettable", then spent the afternoon lounging around the rooftop pool at the London Hollywood hotel. That night we took Nicole out for dinner and drinks to celebrate an unnumbered birthday, and called it an early night before our 6AM flight back to New York. We were only in Los Angeles for 3 full days, but filled our itinerary and had a terrific time.
The Gordon Ramsay cocktail menu at the London Hollywood is pretty solid; this is the Skinny Mule (Instagram photo)