Greetings from Shanghai!
June 29, 2012
The second stop on my trip to China was Shanghai. I left Hong Kong Wednesday night and got into Shanghai late that evening. I had a full day of meetings on Thursday, but went to dinner with the team in Xin Tian Di (the fashionable restaurant district) followed by a walk on the Bund, the famed waterfront overlooking the Pudong skyline. It was incredibly hot and humid, and a thick fog hung over the whole city. I didn't bother trying to recreate a
photo from a prior trip
, although these photos
will undoubtedly look familiar
.
These are all high-aperture, long exposures of 15-20 seconds each. This process revealed a few things. Firstly, my lightweight travel tripod is simply not sturdy enough for this kind of photography. The slightest breeze or vibration can ruin the photo. Second, I really need to have my camera's sensor cleaned. I spent about 20 minutes on each photo with Pixelmator's healing tool to remove blotchy dust spots.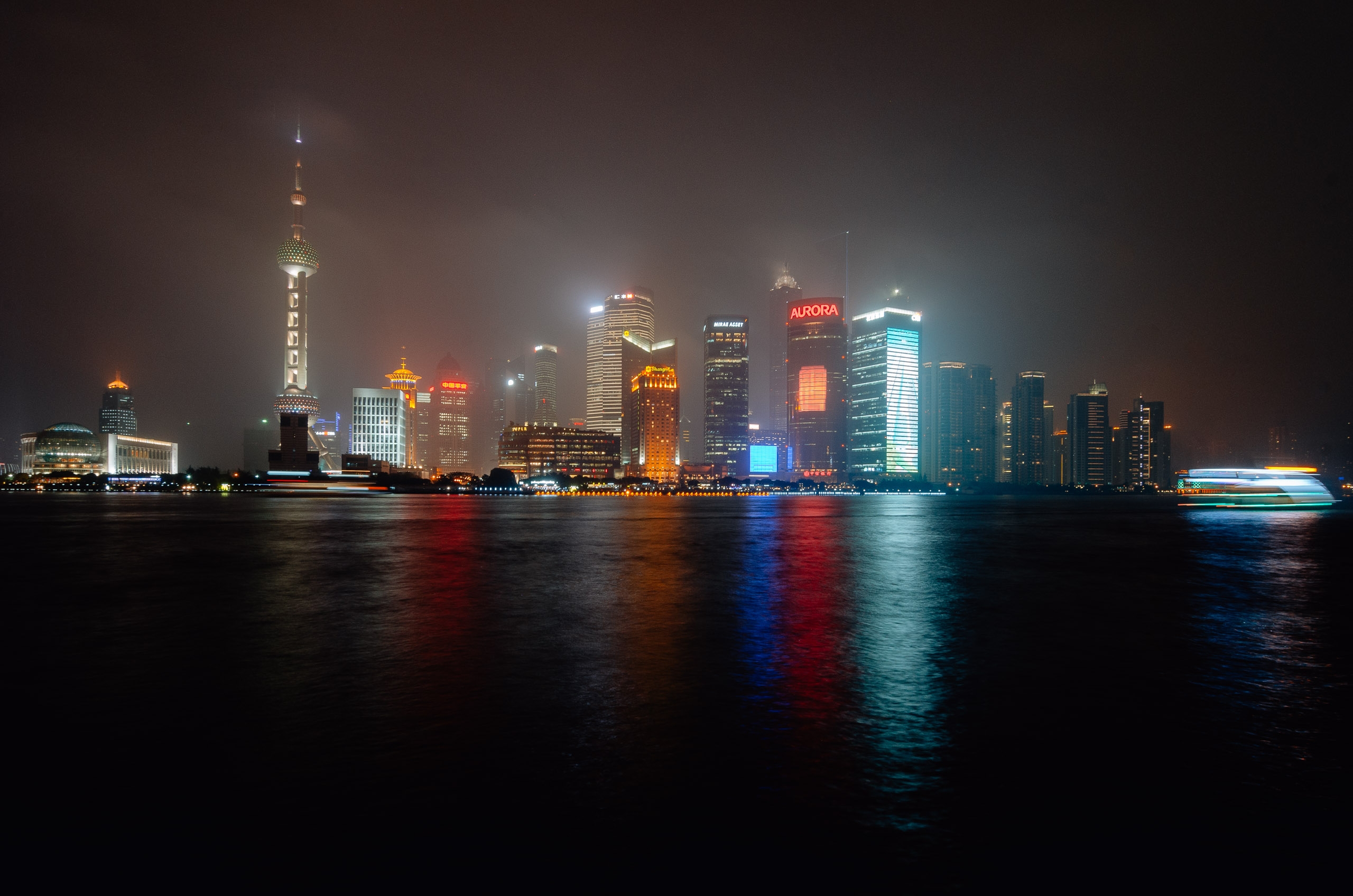 The Pudong skyline on a hot, humid night (click to enlarge)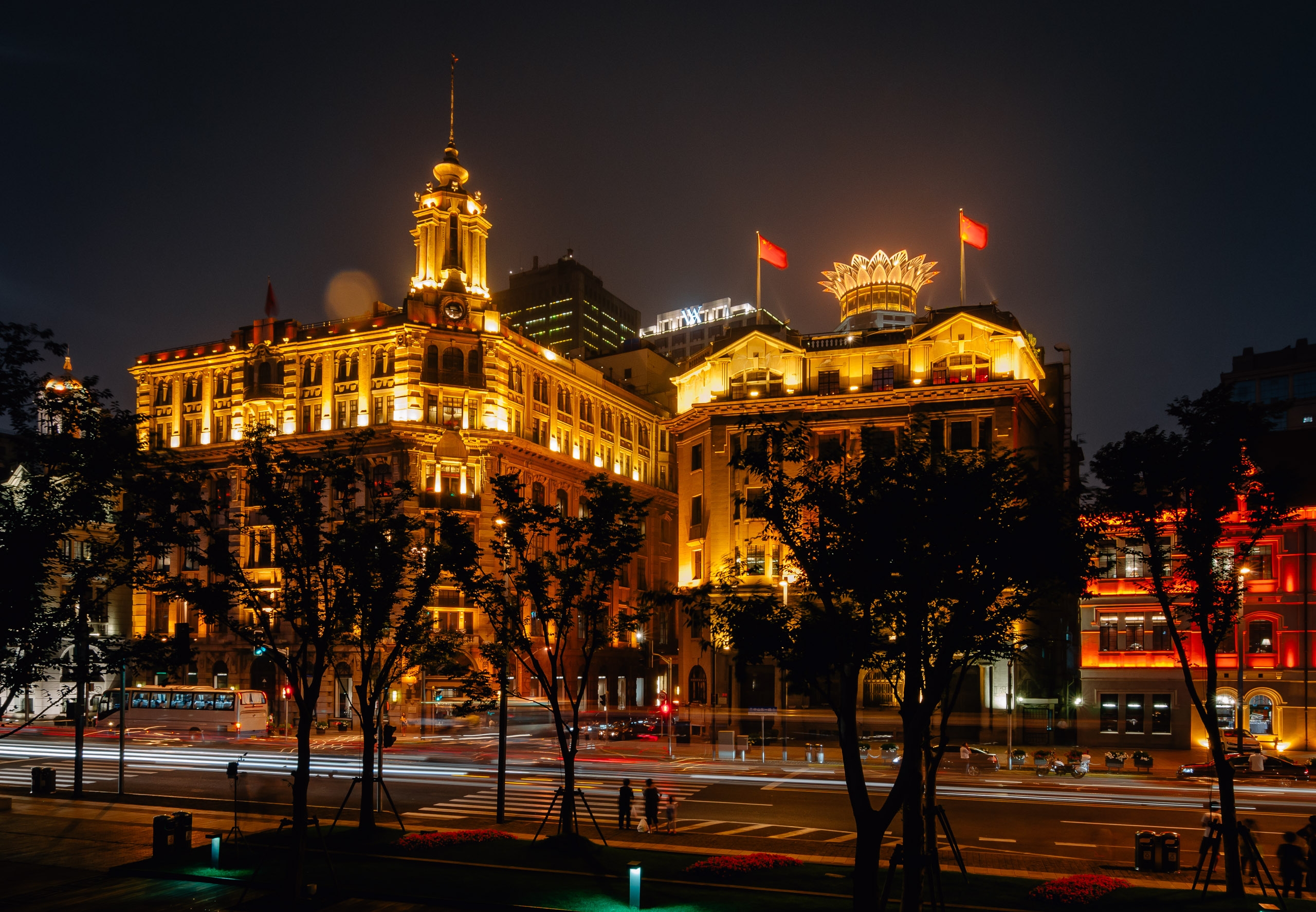 Buildings along the Bund (click to enlarge)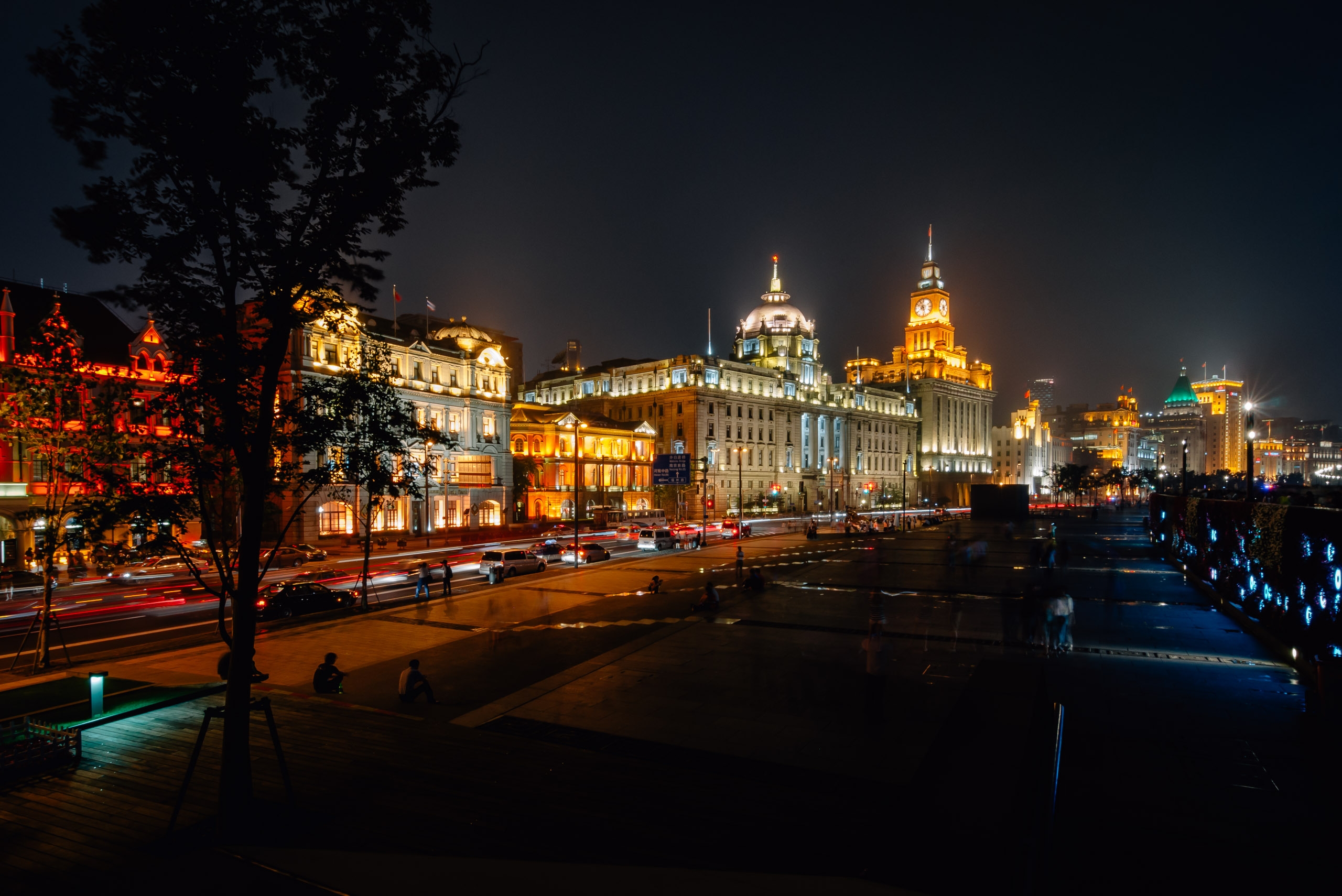 The busy roadway and walkway along the Bund
Heavy rains came over night which didn't help the humidity, but really cleared the sky. I woke up early on Friday and took this shot out my hotel window. I had a nice view of the Shanghai skyline, with Pudong's World Financial Center in the background. I don't do many HDR photos these days because I simply grew tired of it, but in tricky lighting conditions it can create an interesting result.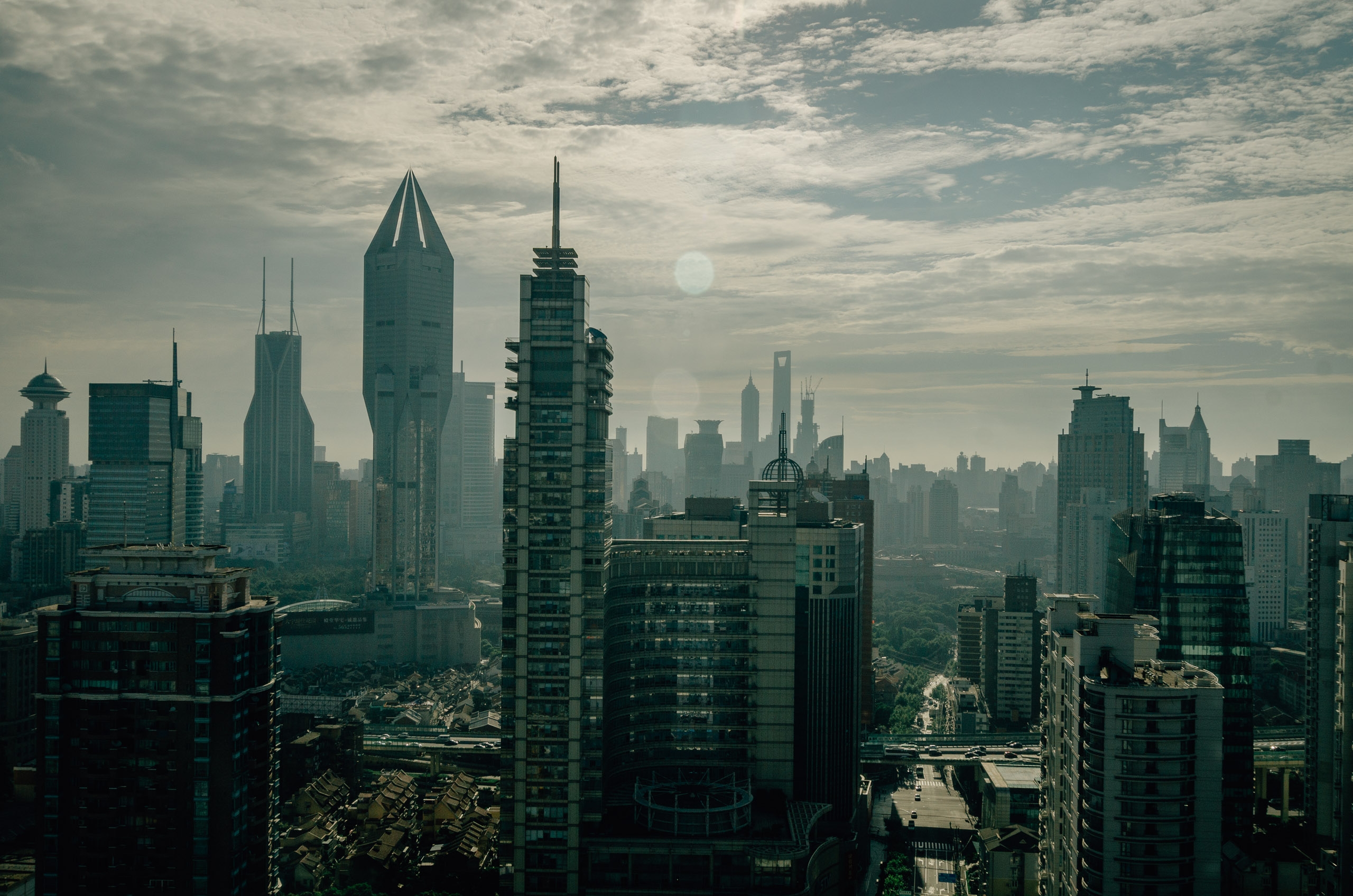 Looking out over Shanghai on a Friday morning d(click to enlarge)