Jungle Erv's Airboat & Alligator Adventure
November 27, 2010
Yesterday I put on the adventure shirt (last worn to the Great Wall of China), and we headed out for an airboat and alligator tour with Jungle Erv outside of Goodland, Florida. The premise of the tour is to see the unique ecology of the Florida wetlands, while riding an airboat and seeing the area's diverse wildlife. In reality, you get on an airboat, go really fast and get a little wet, then see some nearly-tamed alligators that come right up to your boat. With that in mind, the tour delivers.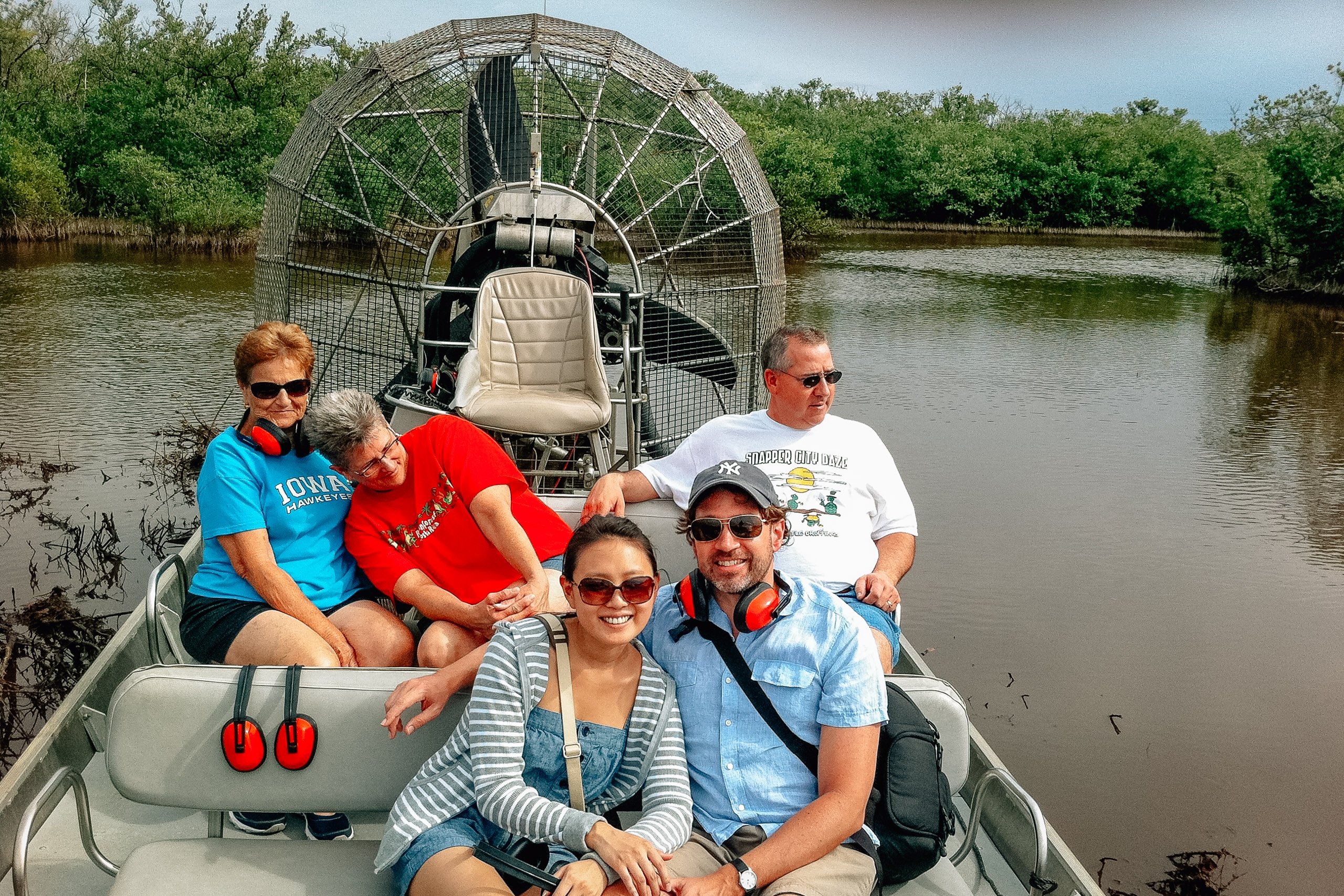 Here we are on the boat halfway through the tour. The woman behind Jessica was trying to get out of the picture, but just ended up ruining it more.
Alligators are pretty cool, and for City Folk like us, the chance to see them up close and somewhat in the wild has an obvious appeal. I have to assume that these creatures are pretty used to people. A motivated alligator can run at speeds close to 40 miles per hour in pursuit of something tasty, and we got out of our boat and were walking around them, with many small children along on our tour. The alligators seemed content to wait for a marshmallows, but I would have thought one of the toddlers would have been just as easy. The guide commented that recently they saw these same alligators take down and devour a large wild boar days earlier, so they haven't totally lost their taste for blood. Perhaps all the marshmallows have dulled their appetite, and like many of us, have become fat and lazy. Nobody seemed to concerned that these "wild" animals were being fed alot of marshmallows, but if you're paying for gators and that's what it takes, the marshmallows do the trick.
The airboat ride was exciting and loud, and the boat moves quickly over water, brush and probably other alligators. It really was exciting.
Here's a short video we made of the airboat ride and feeding the alligators, and some gator photos to follow.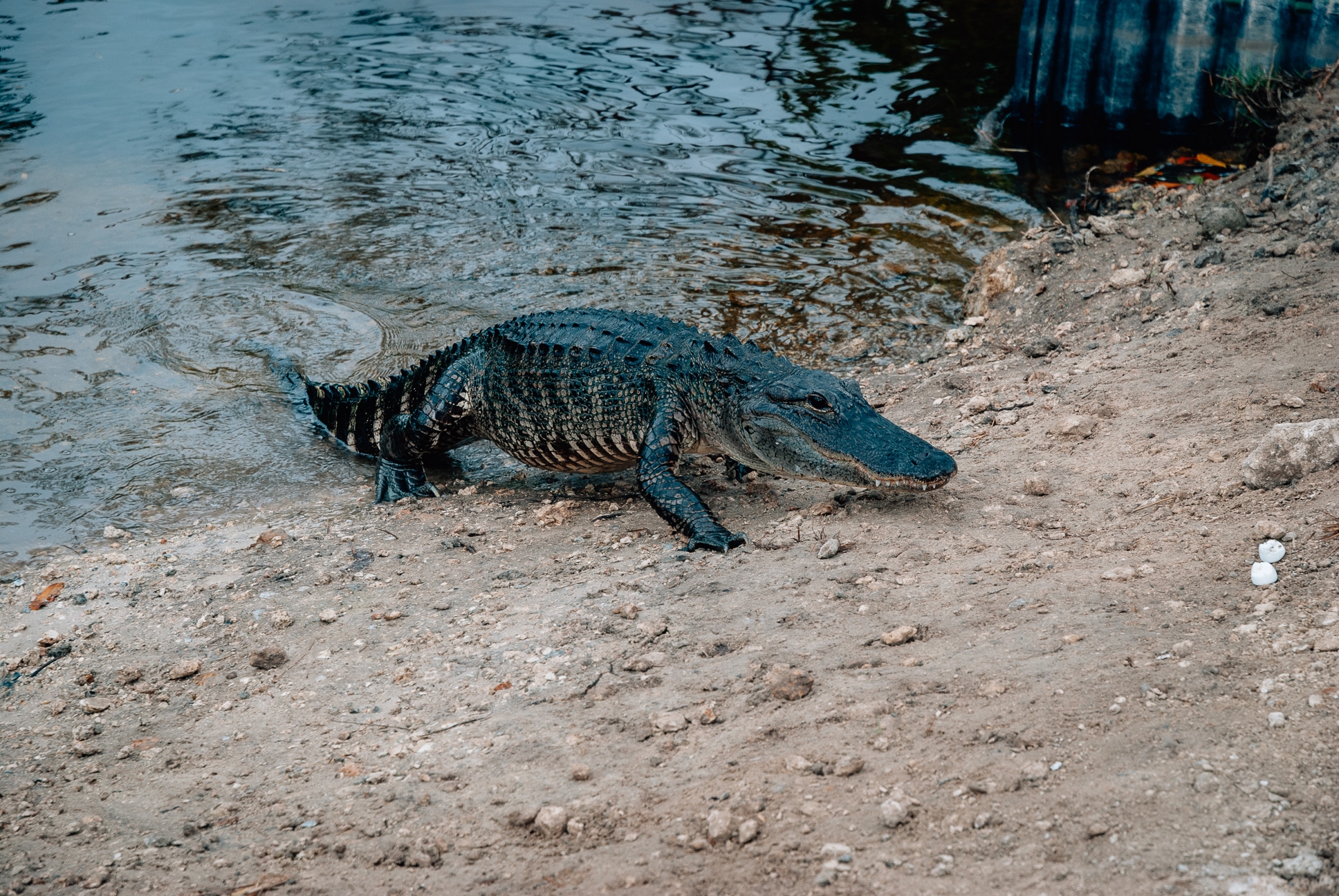 Lured from the water by tasty treats (meaning, children).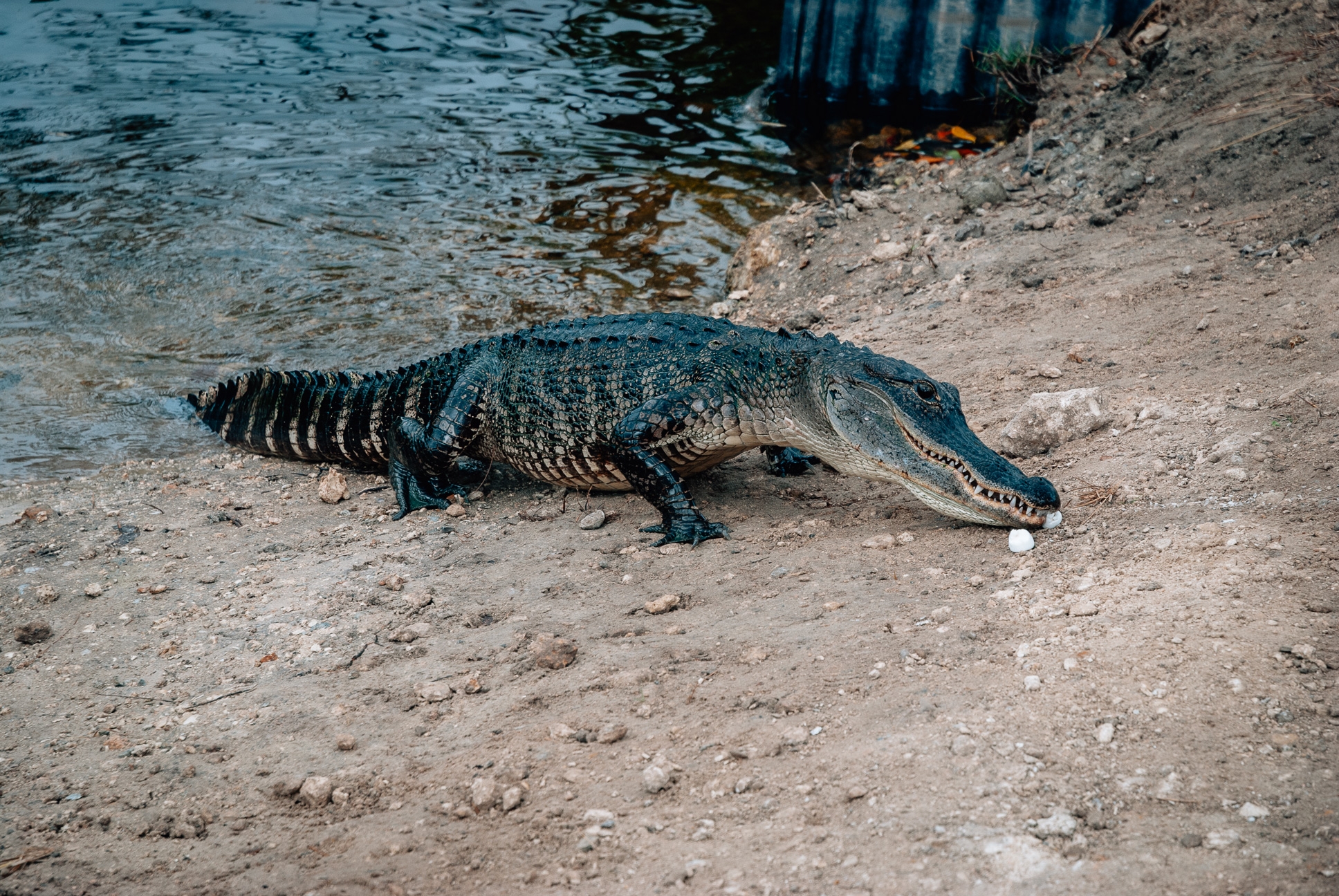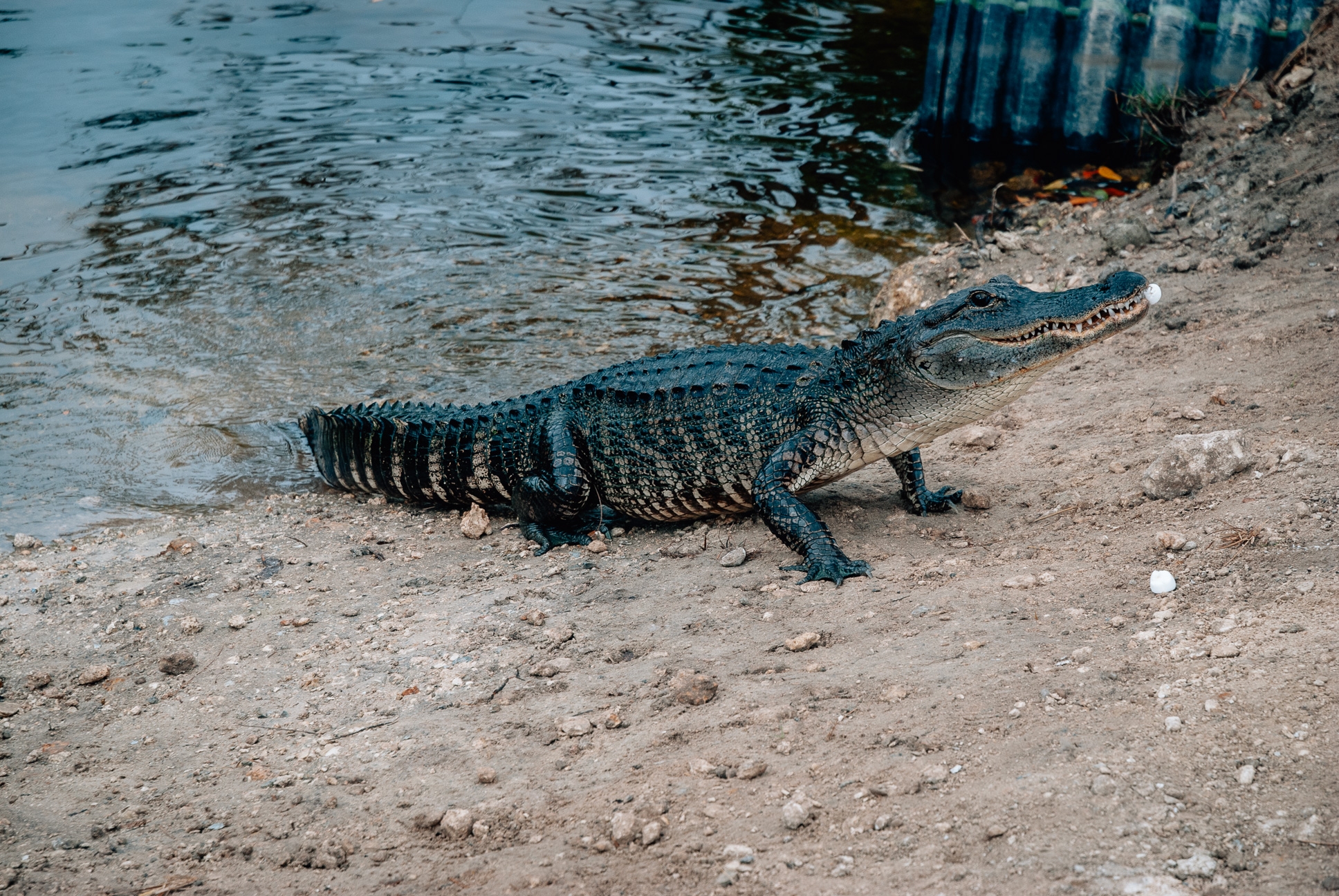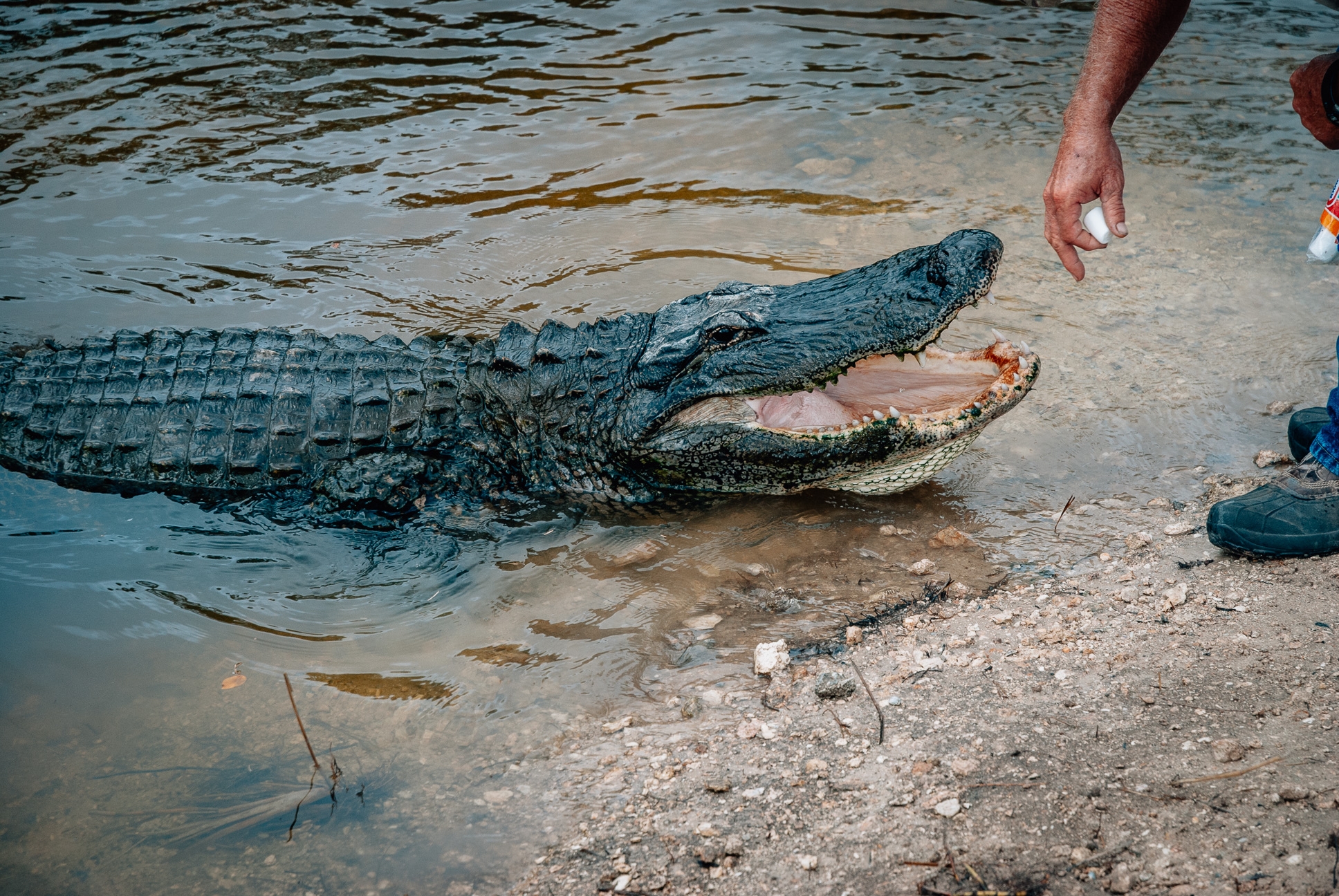 Up close and personal with the alligators.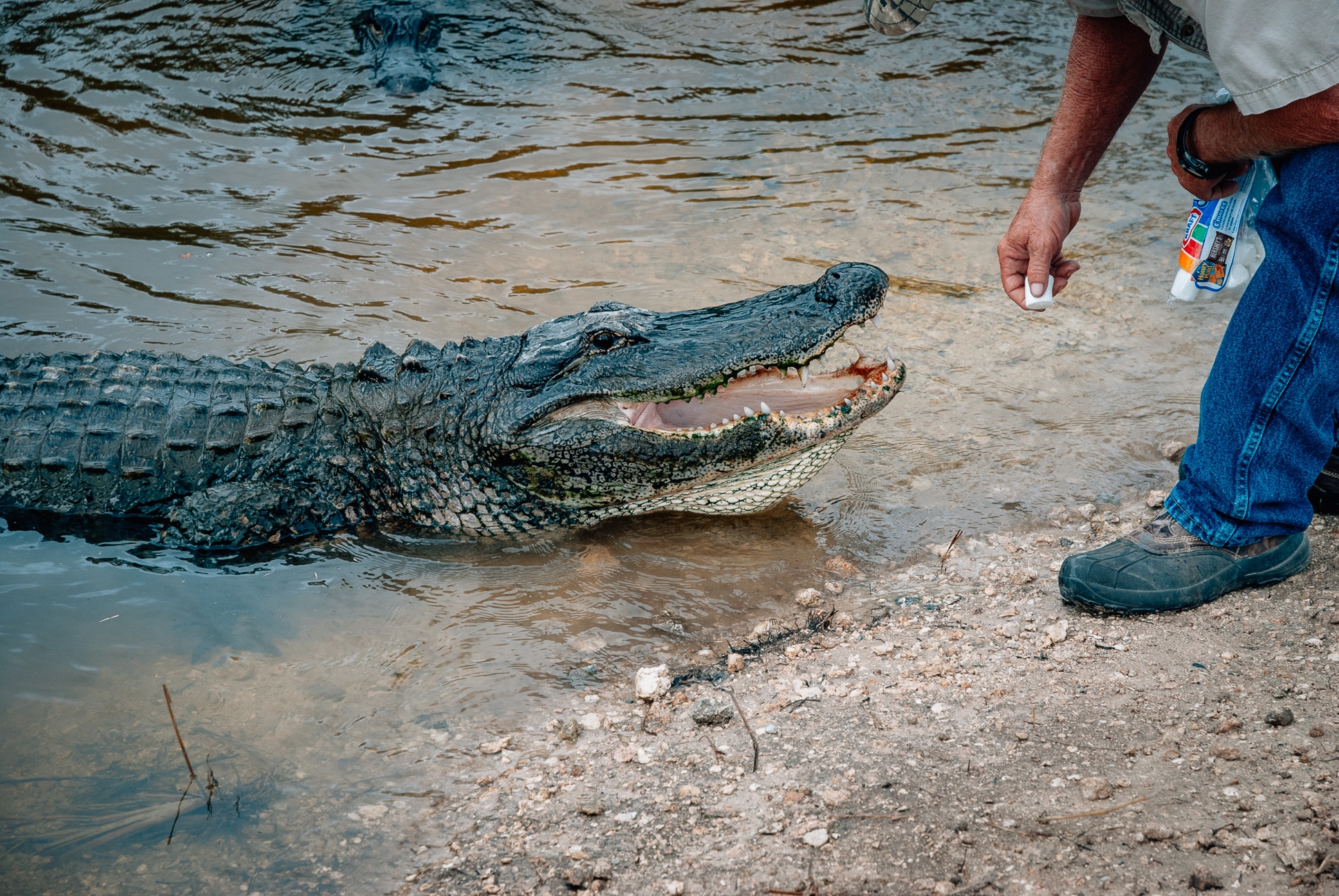 That's not my hand in the picture.