My Recent Travels to Cuba, Iran and North Korea
November 12, 2010
When I was in Shanghai, I spent a day at the World Expo. There was a time where hosting the World Expo was bigger than the Olympics, and its still is a big deal, but its much more "So What" than "Oh Wow." In short, if you were in the vicinity and had the time, go check it out. But if you intended to travel the world to see the Expo, you had better have a good grasp of your expectations.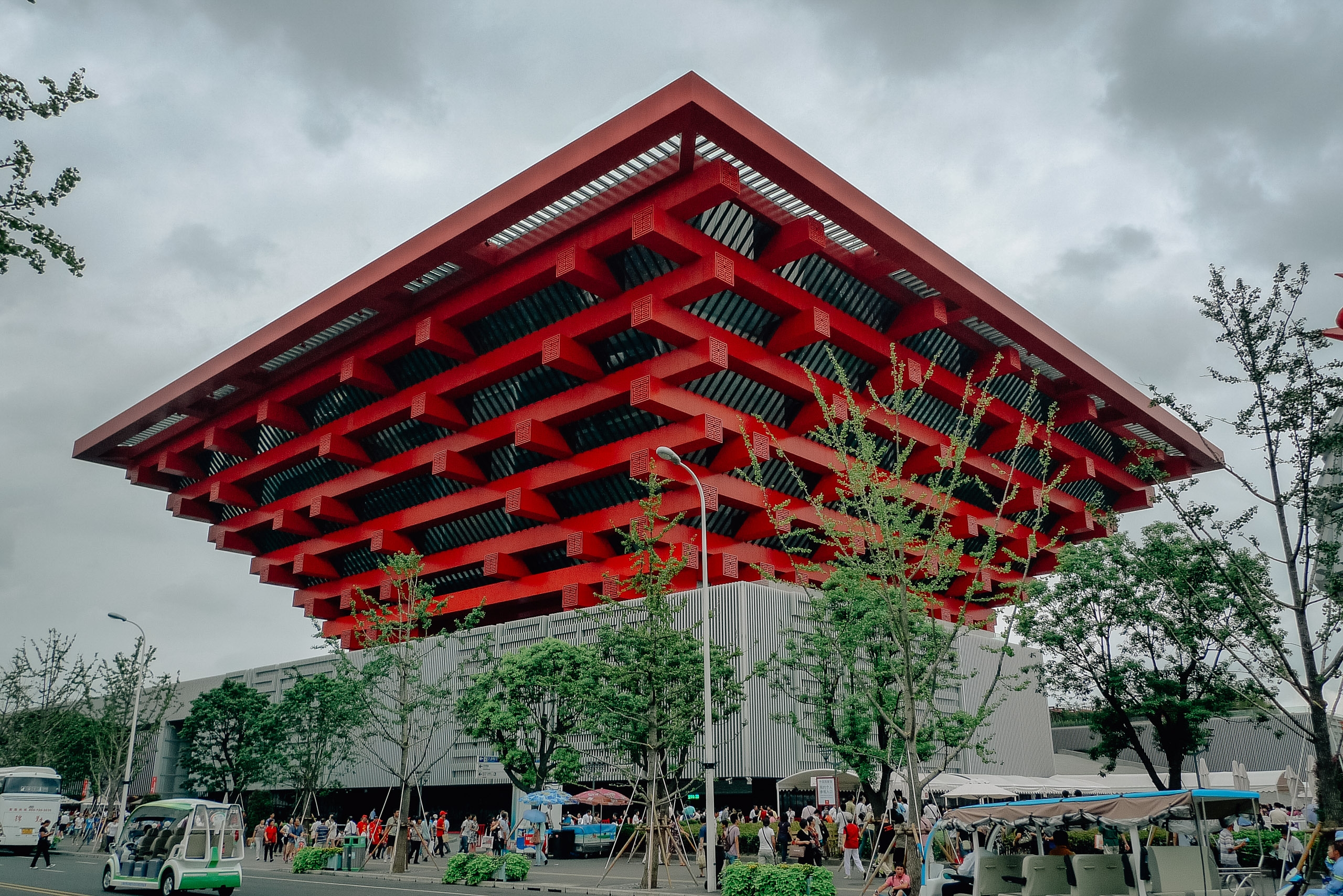 The Chinese Pavilion was by far the largest.
The Expo opened in June of this year and ran through October, so I saw it toward the end. By then the logistics had been worked out, and the crowds had largely thinned. It was an orderly and inexpensive outing, and the whole of Shanghai had been cleaned up in anticipation.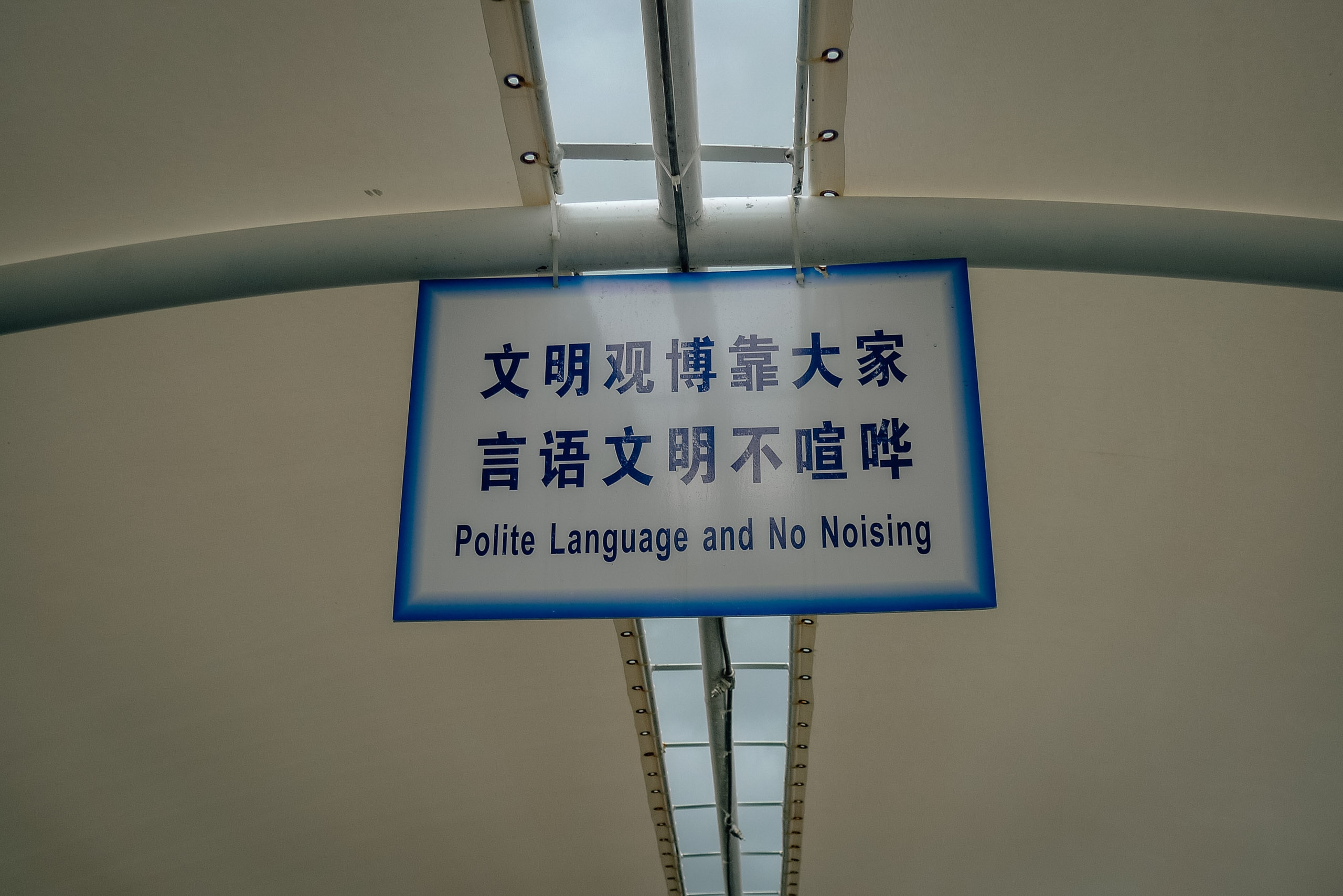 You get the point.
The World Expo is supposed to give the nations of the world a showcase for their culture, achievements, and national message. Even the poorest countries in the world were on hand, spending lavishly to construct a themed pavilion representing their homeland. This being China, of course, those messages had to be "appropriately sensitive" to the host country. You would imagine the USA pavilion going on about Freedom, Liberty and Human Rights, but of course here they talked about, "Hard Work", "Optimism" and "Cooperation"; all perfectly admirable qualities, but a bit short of the American ideal. The US pavilion opens with a video presentation featuring President Obama and Hilary Clinton, which drew polite interest. However, when Kobe Bryant came on screen, the crowd went nuts.
Since I was only spending a day there, I made a point of going to places of interest to me, mostly those nations marginalized in the United States.  My first stop was Cuba.  It was a small pavilion playing a 60 second loop of latin music and a few cultural artifacts.  Most of the pavilion was actually a bar, serving mojitos and Cuban beer.  I guess you go with what you're known for.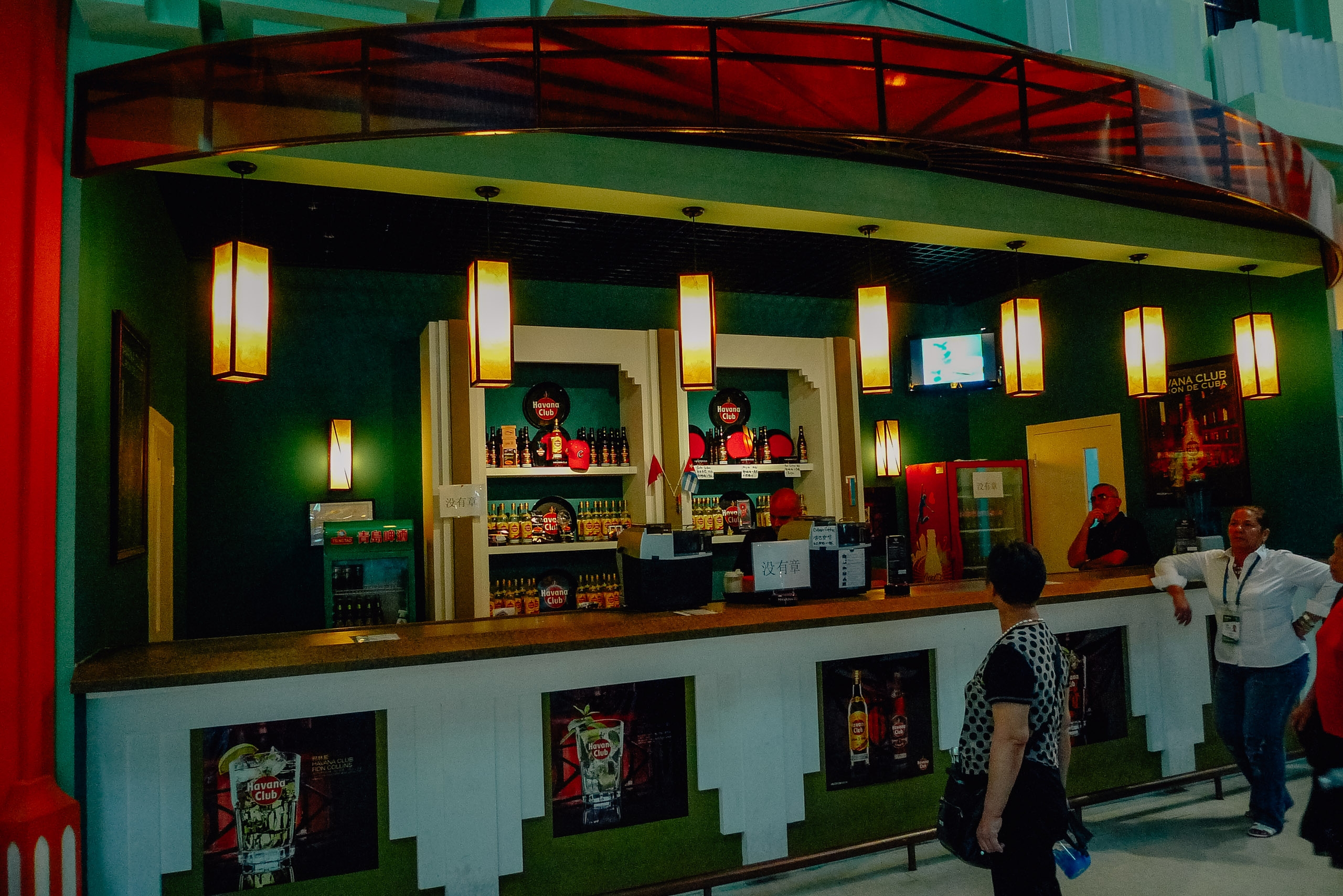 A little bit of Old Havana in Shanghai.
My next stop was Iran.  Iran has a bit of an image problem in the West, but enjoys a pretty good relationship with China which continues to make sizable investments in Iranian infrastructure.  You could have your picture taken next to a poster of Khomeni, but there was only a passing reference to President Mahmoud Ahmadinejad.  The interior of the Iran pavilion was a large stage, where musicians played non-stop. They really did a good job of working the crowd, and it was easily the most lively of all the pavilions I visited.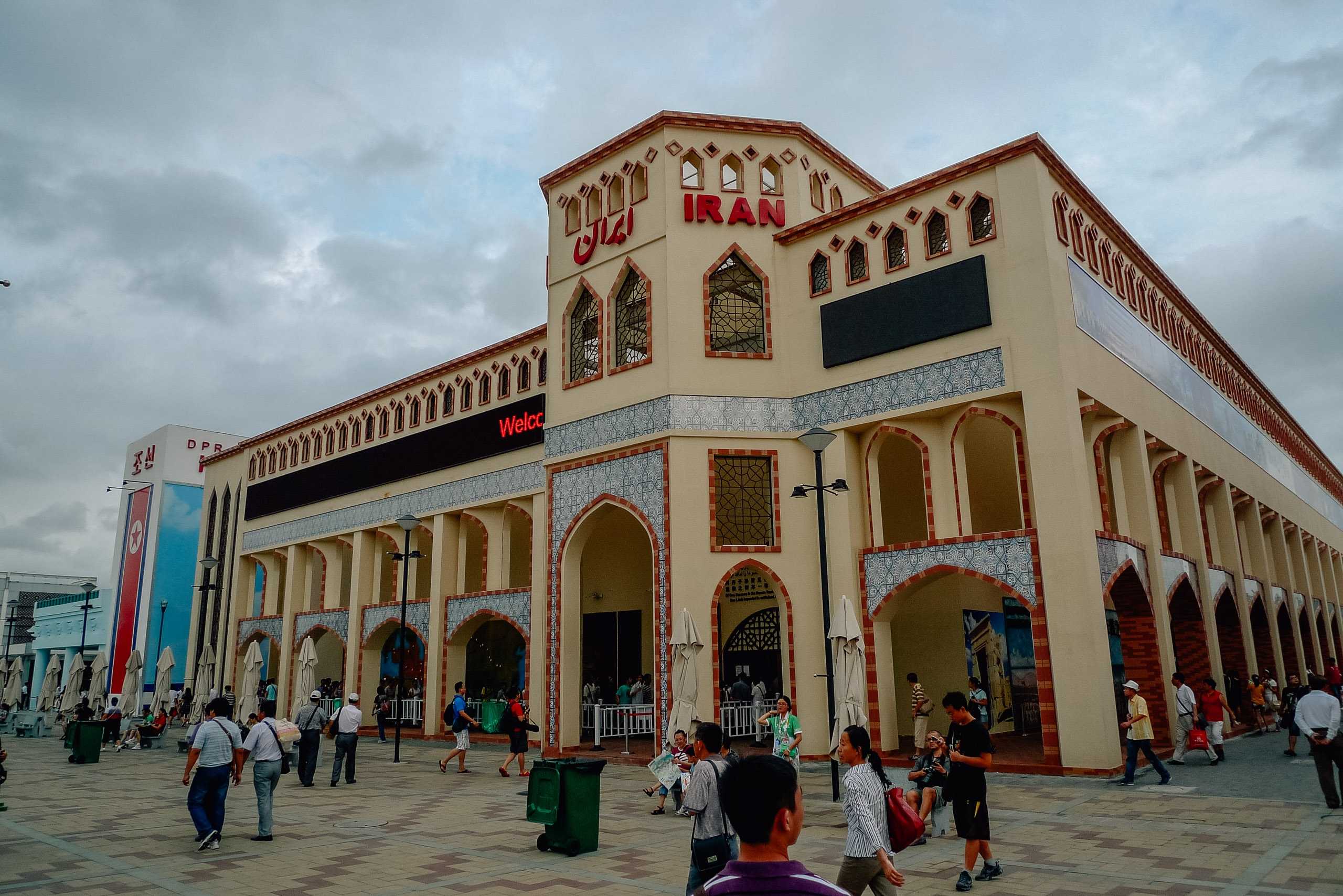 They had a large scale model of their notional nuclear reactor, which for a moment had a sign indicating it was called, "The Peace Reactor". That signed seemed to be for my benefit, as it was taken down after I walked away, and was crudely hand-written.  If anyone has any concerns about Iran's nuclear ambitions, fear not.  I mean, they wouldn't just call it that.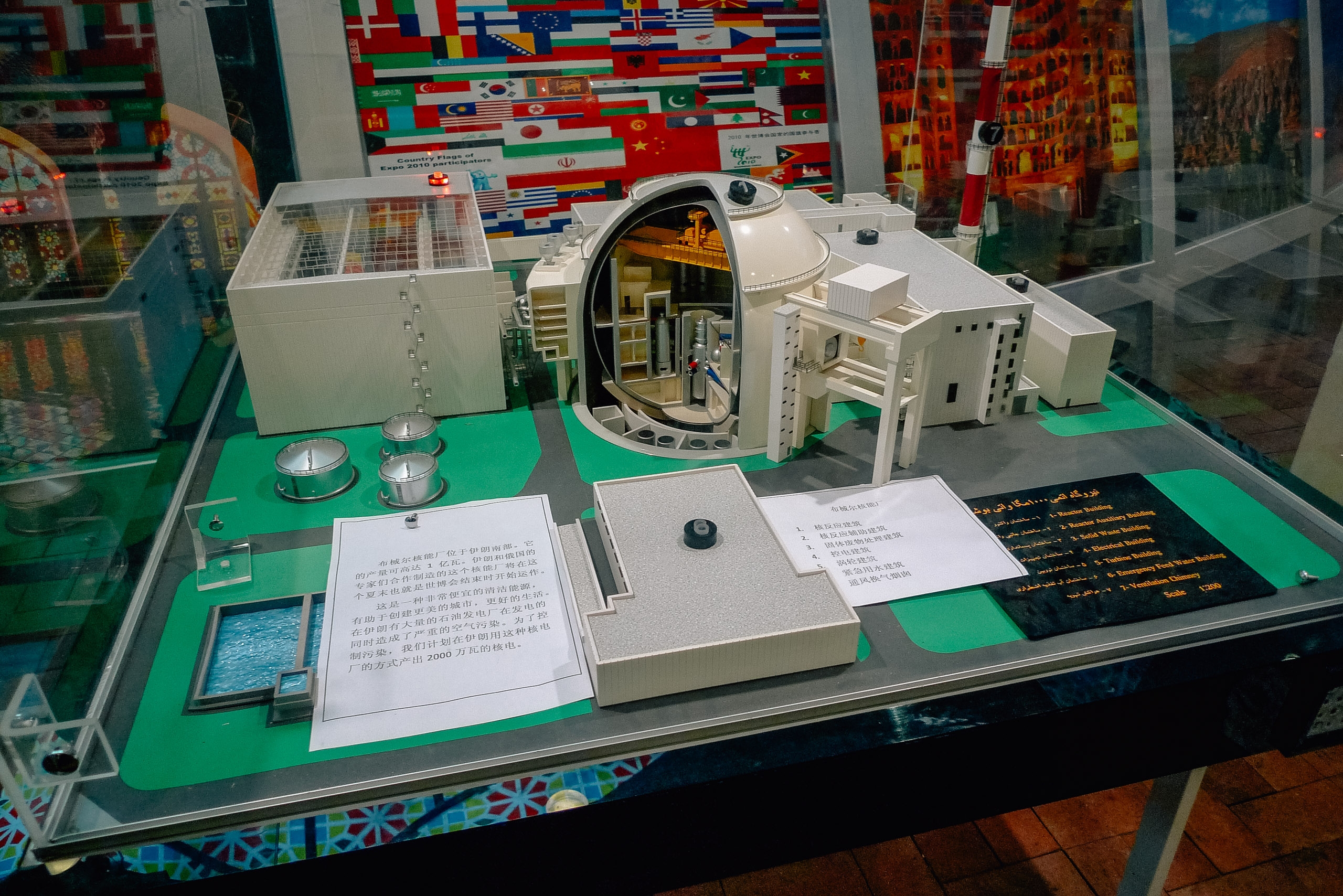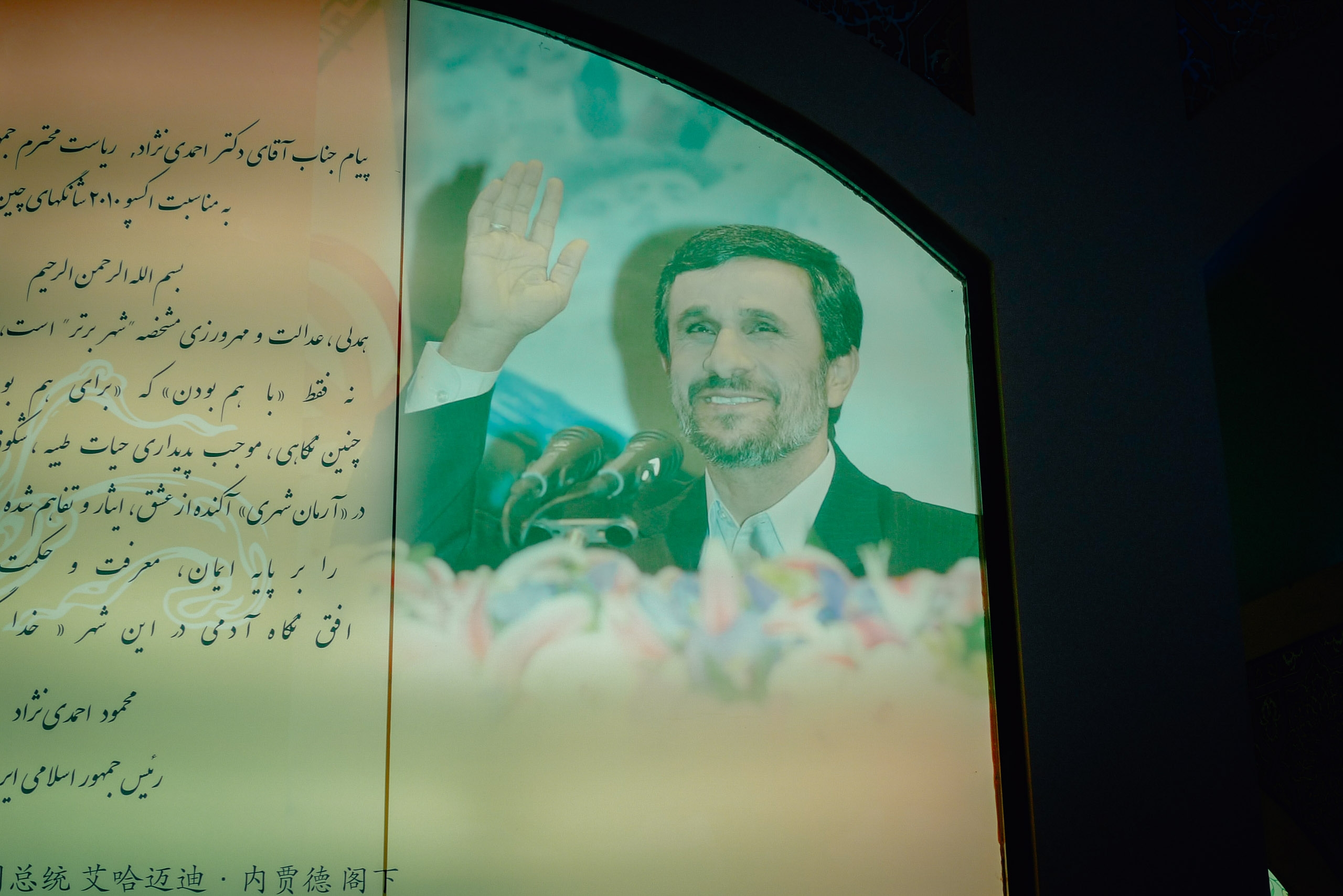 What if Iran had a Donald Trump?
Next door was North Korea.  The building looked exactly as one would expect, and what a freakshow.  The interior featured Greek statues, water fountains, silk flower arrangements and a scale model of the monument to Kim Jung Il's father, the original Great Leader.  They were selling a variety of Kim Jung Il memorabilia, including his recently published book.  If any of it was in English, I would have bought a copy because surely I could learn something from such a great man.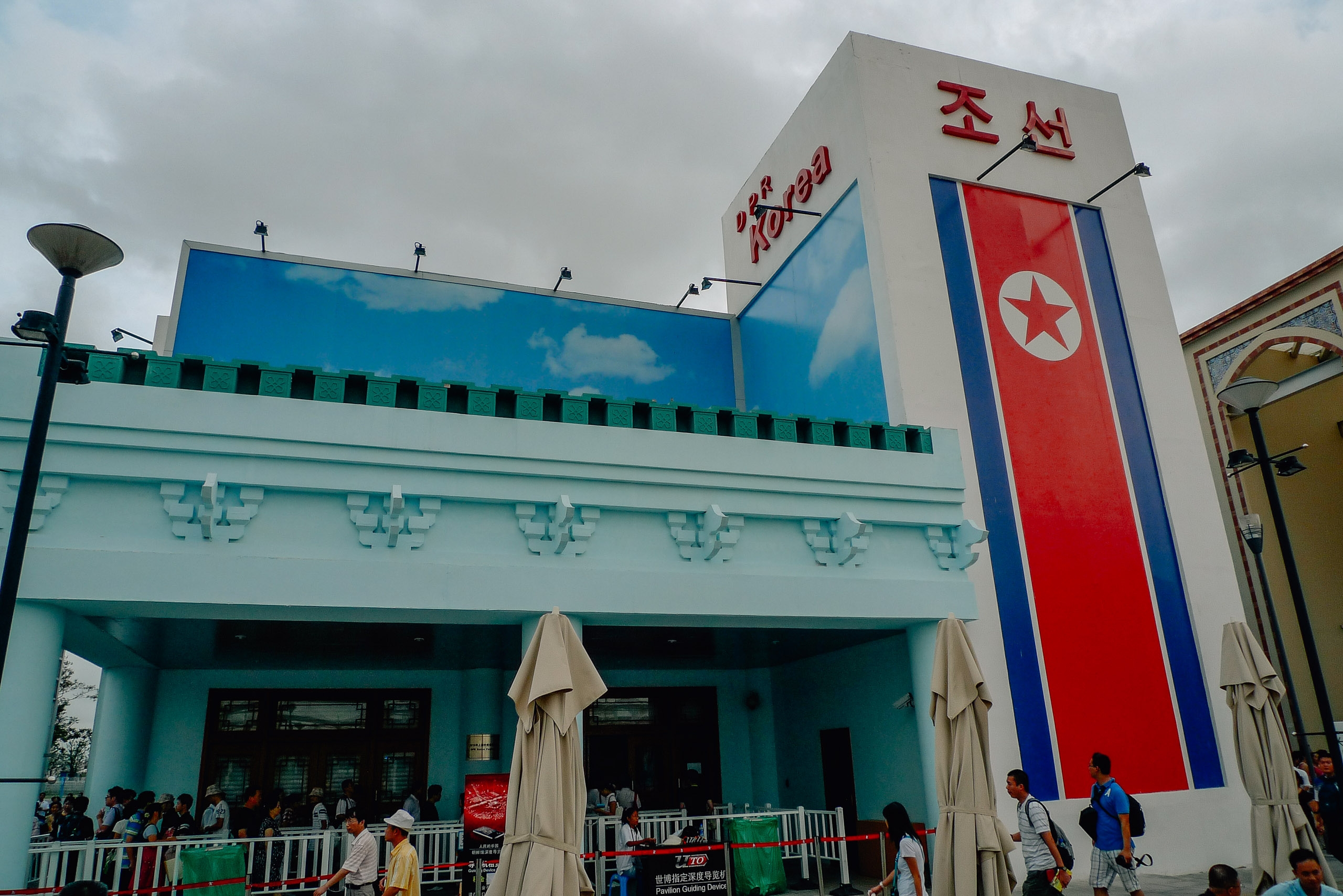 The North Korean exhibit was pretty popular, I suspect mostly out of morbid curiosity.  I read that China paid for most of this exhibit, but that should in now way undermine their claim as Greatest Nation on Earth (said the sign).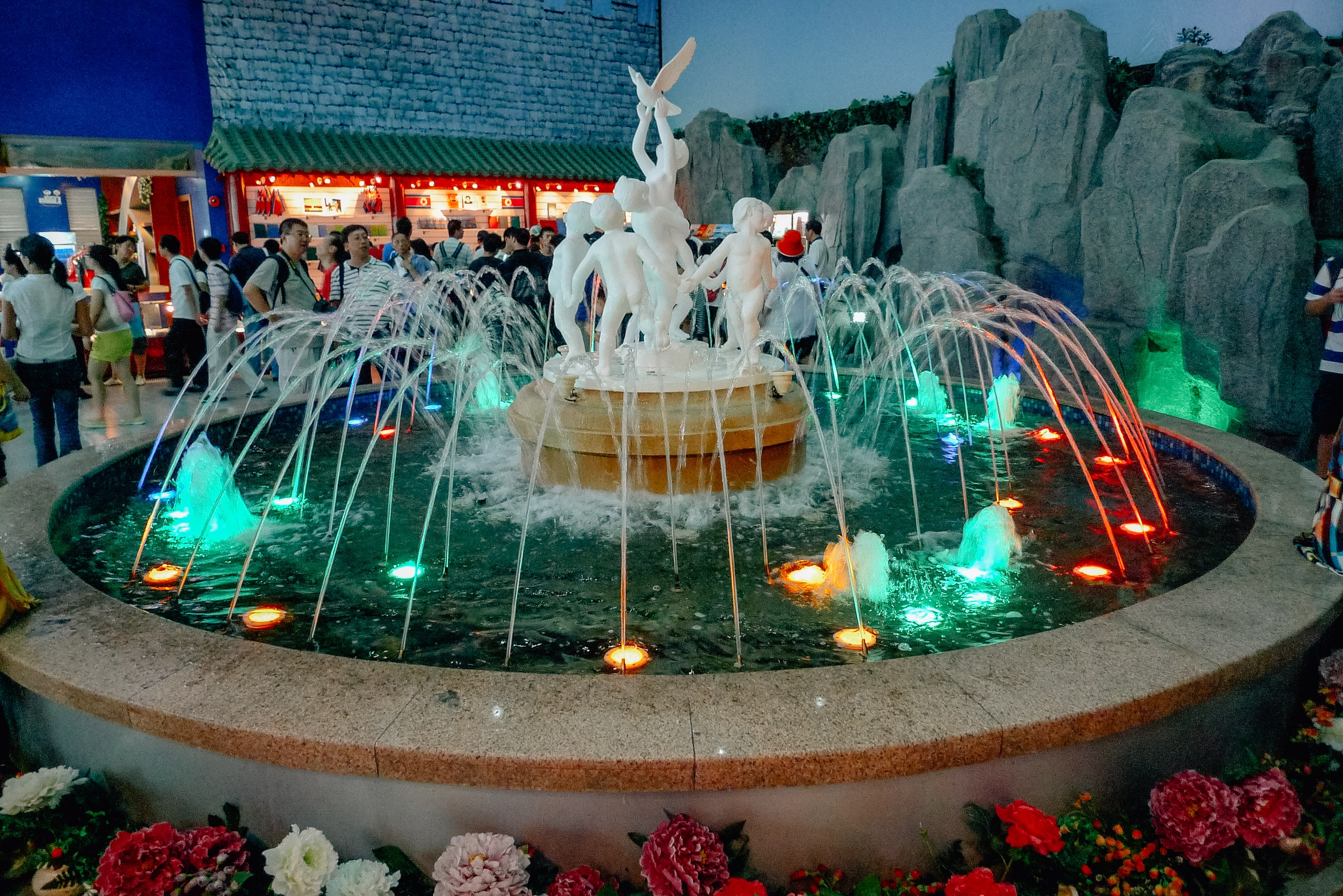 North Korea looks like one of the lesser casinos in Reno.
My last stop of the day was Morocco.  I've been to Morocco, so it was less about learning something new and more about enjoying the terrific food and getting out of the rain.  There were two greeters who would happily pose for pictures and make idle chat, though I think the guy on the left had had about enough.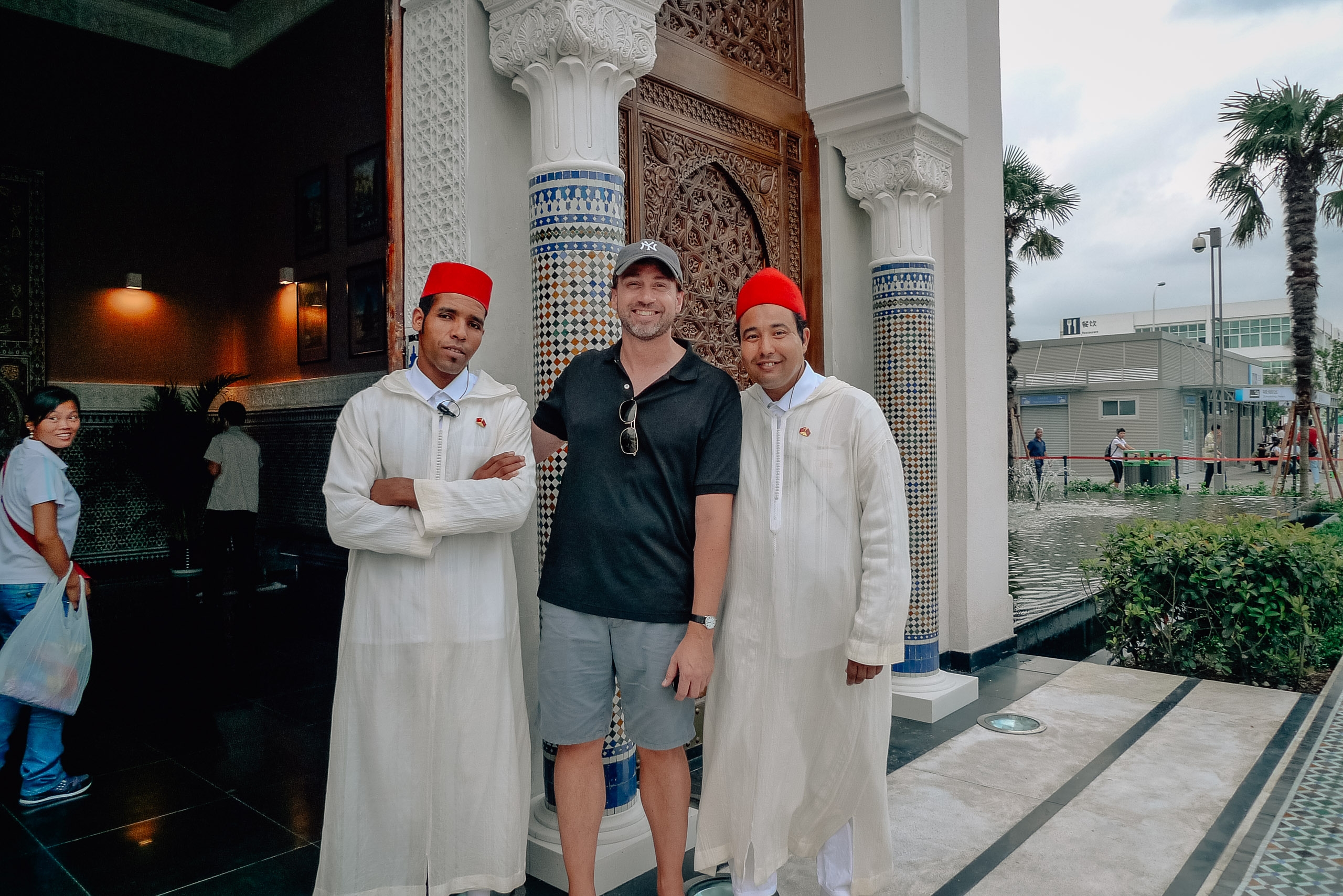 The World Expo was fun for the day, but I would have a hard time recommending it unless  you lived nearby or otherwise happened to be in town. I had a richer cultural immersion experience at DisneyWorld or Worlds of Fun in Kansas City.