I arrived in Florida around 6:30 this morning, on an easy overnight from Oakland on JetBlue. An exit row aisle seat is a first class seat on JetBlue. High marks on the iPhone for its video capabilities, though I've heard stories of flight attendants directing passengers to shut the devices off as phones aren't permitted in flight. Didn't happen to me.
I met up with Steve Brooks, Gap alum (see previous post), for a late breakfast. Steve works for DHL here in Ft. Lauderdale. We pretty much got caught up on the entire CAS team, save for only a few missing persons. I headed out to the West Coast around 12:30 and got to Marco Island at 2:00. Alligator Alley is a smooth 80MPH+ the whole way. With my "full size" Pontiac rental car, the trip was without incident.
As is tradition, I snapped these sunset pictures on my first night here. At this point I've had about 20 minutes sleep in the past 24 hours and I'm headed to bed. Aloha, or the appropriate Jimmy Buffet-inspired Florida equivalent (John & Carey, this one's for you). Oh, and as predicted, the weather is certainly better than last year - 85 and sunny.
So long, today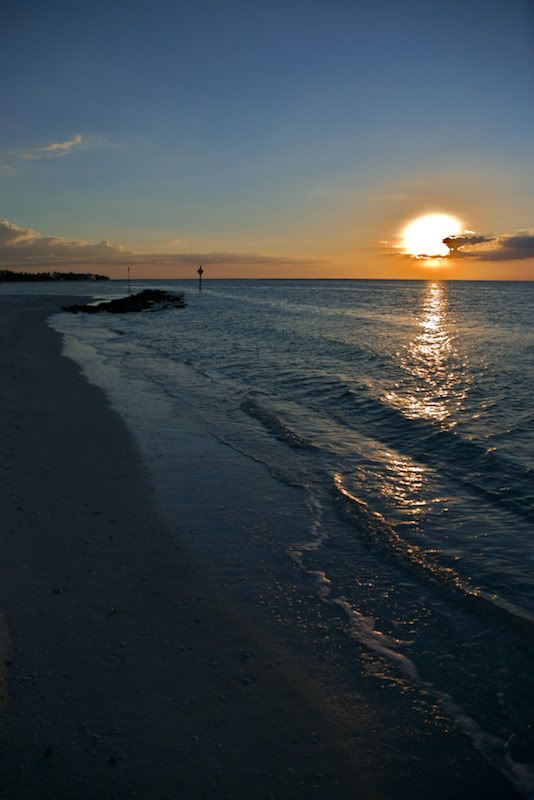 Sunset on an empty Hideaway Beach
Sunset on an empty Hideaway Beach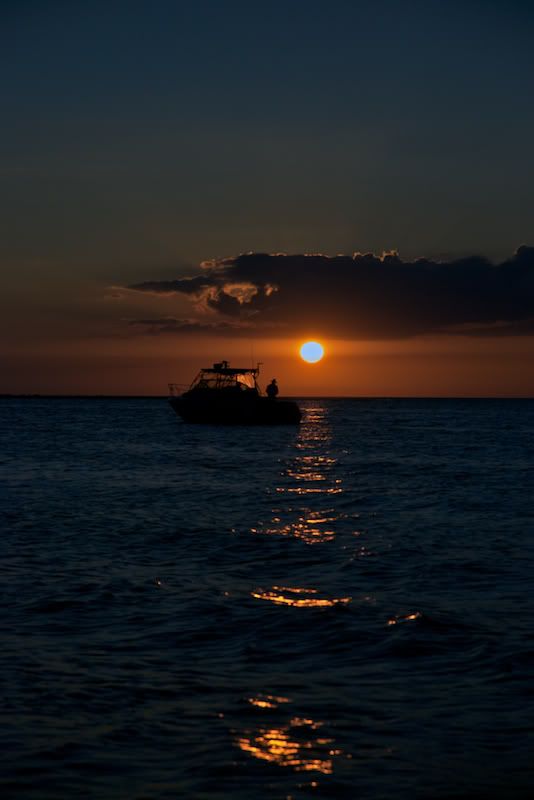 Sunset on an empty Hideaway Beach